Congress Keeps the Government Open
The House and Senate avert a shutdown that would have begun at midnight, and Planned Parenthood retains its federal funding.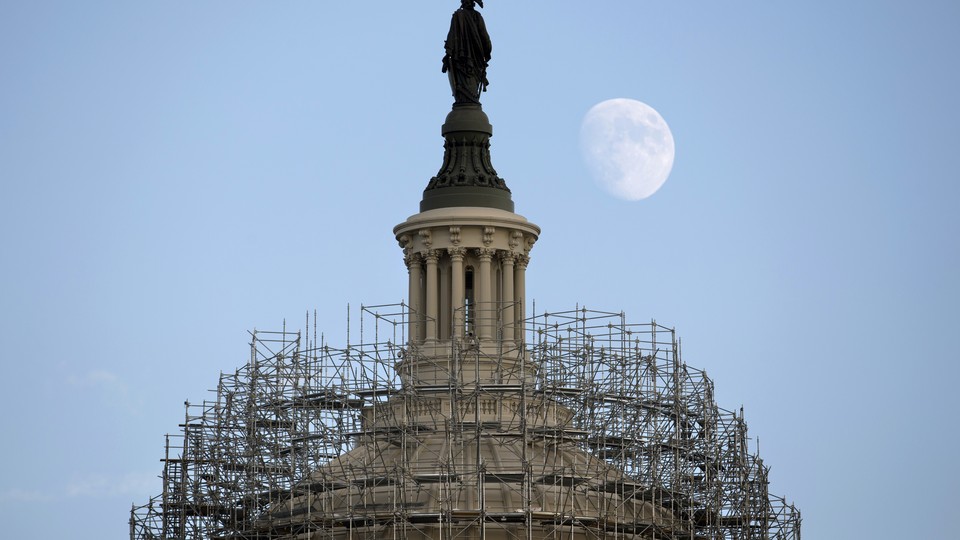 The federal government will stay open for at least another two months after the House and Senate on Wednesday passed legislation to avert a shutdown, which would otherwise have begun at midnight.
The Senate passed a continuing resolution to extend funding through December 11 by a vote of 78-20, and the House signed off on the bill around 5 p.m. with a 277-151 vote. In both chambers, the only opposing votes were Republicans who wanted the stop-gap bill to explicitly defund Planned Parenthood.
The drama of the shutdown fight largely ended when Speaker John Boehner announced his resignation last Friday. Conservatives had threatened to try to oust Boehner if he did not make an all-out bid to strip taxpayer money from Planned Parenthood, and the speaker chose to quit rather than wage another battle that he believed the party would have lost. Majority Leader Kevin McCarthy, who is next in line to replace Boehner, voted for the spending bill on Wednesday.
Boehner and Senate Majority Leader Mitch McConnell are now negotiating with the White House on a budget deal that would set spending limits for the 2016 fiscal year that began on Thursday. If they cannot reach an agreement, another temporary measure would be required to avoid a government shutdown in December.