Chris Sununu: No Government Shutdown Over Planned Parenthood Funding
The New Hampshire gubernatorial candidate voted to defund the group in his state. But he says congressional Republicans shouldn't take their opposition too far.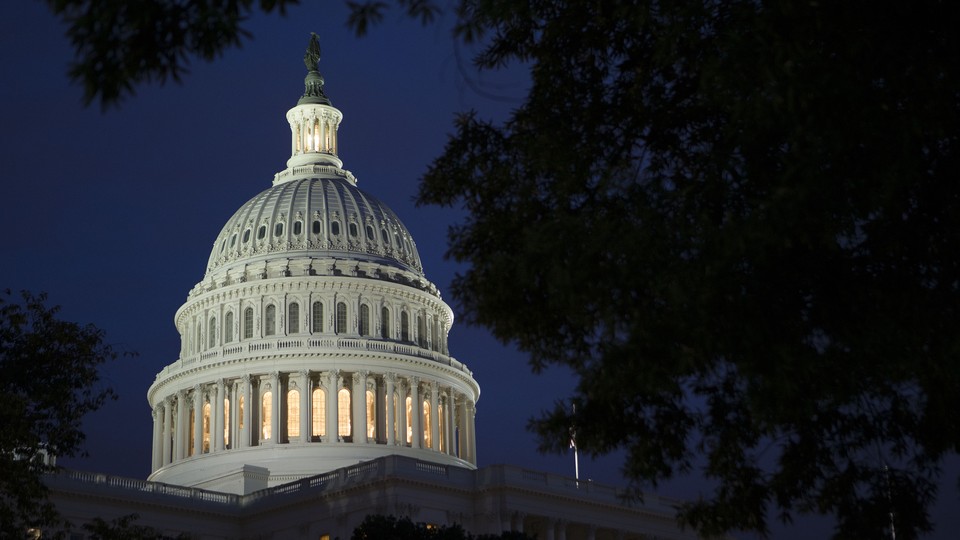 Chris Sununu, the scion of a New Hampshire Republican dynasty who is running for governor in 2016, cast the deciding vote in the state's Executive Council to defund Planned Parenthood before he launched his campaign. But as momentum to defund Planned Parenthood at any cost at the federal level gains momentum among congressional Republicans, Sununu said he doesn't think Republicans should go so far as to shut down the government over the issue.
"Yes, similar to [Senator] Kelly Ayotte, if they want to consider defunding Planned Parenthood, that's their choice and I would support that. I do not believe the government should ever be shut down for something like that, or for any reason whatsoever," Sununu said.
Sununu, who announced his gubernatorial campaign Monday, calls himself a pro-choice Republican. But he's facing criticism from Democrats after voting to strip Planned Parenthood of Northern New England of $639,000 in public funds, in light of controversial undercover videos showing the organization discussing the sale of fetal tissue. In New Hampshire, the Executive Council has veto power over state contracts.
But Sununu doesn't think his vote will hurt him among women voters, though Planned Parenthood touted polling from a Democratic firm showing that efforts to defund the organization are unpopular in New Hampshire.
"I really believe that issue is going to absolutely backfire on the Democrats and the reason is because their sound bites are lies," Sununu said, pointing to Democratic claims that women will lose access to health care services because of his role as the swing vote in the 3-2 decision. "Not a single woman is going to lose the option for health care because of that vote. Not a single one."
While the Planned Parenthood vote could be a sticking point in the gubernatorial race, Sununu—whose brother John was a U.S. senator and whose father (also John) served as governor—is a strong contender to become New Hampshire's first Republican governor in more than a decade, particularly if incumbent Democratic Gov. Maggie Hassan doesn't run for reelection. Sununu has trailed her in recent polls, but Hassan is considering running for Senate in 2016.
Democrats have won nine of the past 10 gubernatorial elections in New Hampshire. Asked what his party needs to do differently to buck that trend in 2016, Sununu said he believes it all comes down to candidate quality.
"In New Hampshire, it's really about the candidate. The issues matter of course ... but we need to connect with voters on a very personal level," Sununu said, echoing advice that presidential candidates often get in the state. "That's why I got into the race so early. Name [identification] doesn't matter. You have to get out there and talk to people one-on-one, introduce yourself personally."
Despite his famous last name, Sununu said he's taking nothing for granted. "I'm No. 7 of eight kids," Sununu said. "There were 10 of us in that household and we all chose fairly different paths. People are always shocked at how little we talk politics within the family. … Frankly, the debates in our household growing up were more about the Red Sox versus the Yankees—my father was a Yankees fan—as opposed to political debates. We have enough of that outside the house."
Sununu, who is seen as more socially moderate than his father or brother, said he's not committed to making an endorsement in the GOP presidential race before the New Hampshire primary. And he is not worried about the party nominating a nominee who would hurt him on a ticket next November.
Regarding Donald Trump, Sununu offered only polite criticism. "My biggest concern about Mr. Trump, and it's something my mother taught me through my entire life: She said, 'Be a gentleman, and always have manners,'" Sununu said. "You know, that's probably where I differ the most from Mr. Trump. If you don't have that then there's no way you can truly connect with people. There's no way you can be in a position to be a listener, and to understand what some of the opposing issues are."
"But," Sununu continued, "he says what he means and in a state like New Hampshire that carries a lot of weight."