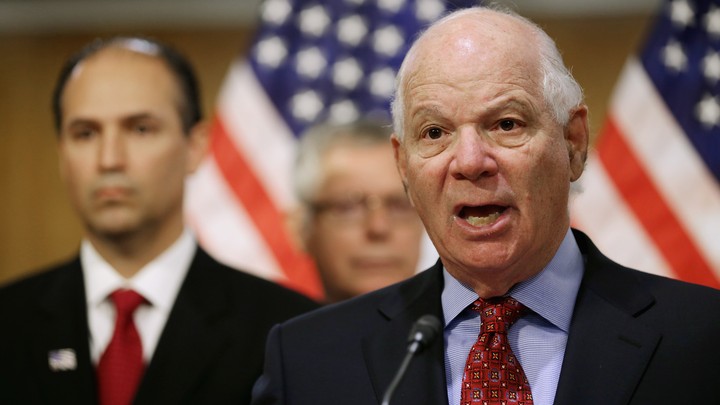 The Obama administration's Iran deal has another high-profile, intraparty critic: Maryland Democratic Sen. Ben Cardin, who said Friday that the pact signed by the United States and five other global powers "legitimizes Iran's nuclear program."
"After 10 to 15 years, it would leave Iran with the option to produce enough enriched fuel for a nuclear weapon in a short time," wrote Cardin in a Washington Post op-ed announcing his opposition. "If Iran violates the agreement, building international support for new sanctions would take too long to be effective. A military response in this scenario would be more likely, although disastrous."
The deal's critics jumped on the announcement, which came two days after it became evident that there were enough Democrats to ensure Obama's implementation of the deal. Cardin is the top Democrat on the Senate Foreign Relations Committee, which crafted the legislation for congressional review of the pact. The committee's chairman, Tennessee Republican Sen. Bob Corker, quickly released a statement saying that Cardin's opposition "speaks volumes." 
Cardin joins two Democratic senators—Chuck Schumer of New York and Bob Menendez of New Jersey—to oppose the deal. After Colorado Democratic Sen. Michael Bennet's announcement Friday, 38 senators support the deal; Only 41 votes are necessary to block a resolution that would vote it down and imperil it. Congress looks to take up that vote after it comes back from August recess next week.
We want to hear what you think about this article. Submit a letter to the editor or write to letters@theatlantic.com.
Alex Rogers covers Congress as a staff correspondent for National Journal. He previously worked as a political reporter at TIME. He is a native of Bethesda, Maryland and a graduate of Vanderbilt University.