Boehner: A Shutdown Won't Happen
The outgoing speaker says the House will pass a clean spending bill, and the chamber will create a select committee to investigate Planned Parenthood.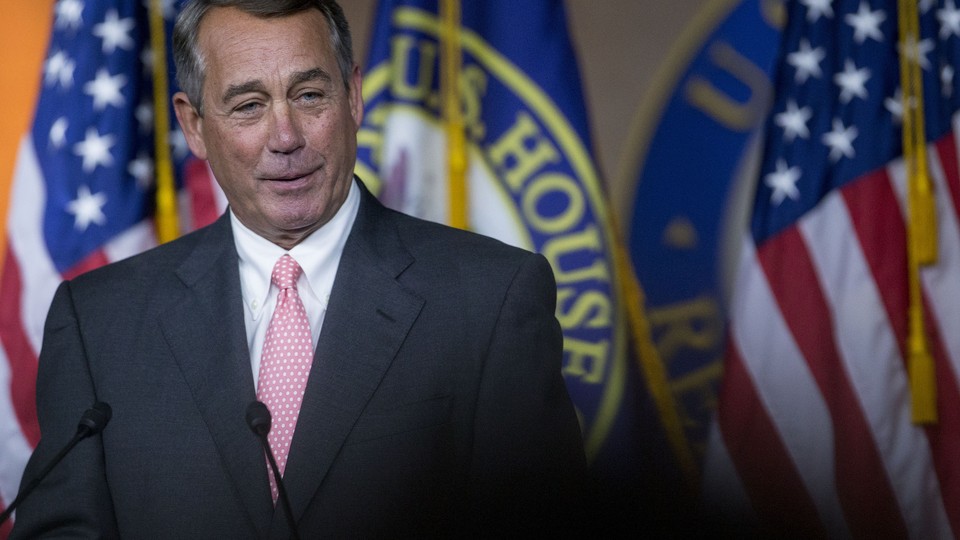 Speaker John Boehner said Sunday that the House will avoid a government shutdown by passing a clean continuing resolution, and he added the chamber will organize a select committee to investigate Planned Parenthood.
Boehner, speaking on CBS's Face the Nation, said the committees will look into the the practices allegedly depicted in several undercover videos released earlier this year, in which Planned Parenthood representatives discuss the harvesting of fetal tissue.
"The House will take up the Senate bill," he said. "We'll also take up a select committee to investigate these horrific videos that we've seen from abortion clinics in several states that really raise questions about the use of federal funds and raise questions about aborted fetuses that are born alive."
Boehner said the CR will likely need Democratic votes to pass. Many House Republicans have said they refuse to vote for a CR unless it includes language stripping Planned Parenthood of its federal funds.
Boehner also criticized congressional conservatives for their uncompromising stance on a number of pieces of legislation over the last several years, especially the 2013 government shutdown over Obamacare. Boehner called them "unrealistic" about what can pass the House and Senate and be signed by President Barack Obama.
"The Bible warns us against false prophets," he said. We've got groups here in town, members of the House and Senate here in town who whip people into a frenzy thinking they can accomplish things that they know—they know—can never happen."
Boehner announced Friday he will resign at the end of October, and he said he does not regret the decision. He said it was the right thing to do for the good of the institution, since having a vote on a motion to vacate would have caused turmoil in the House.