Black Models Still Blocked from Some Runways
As Fashion Week continues in Paris, diversity remains an industry problem.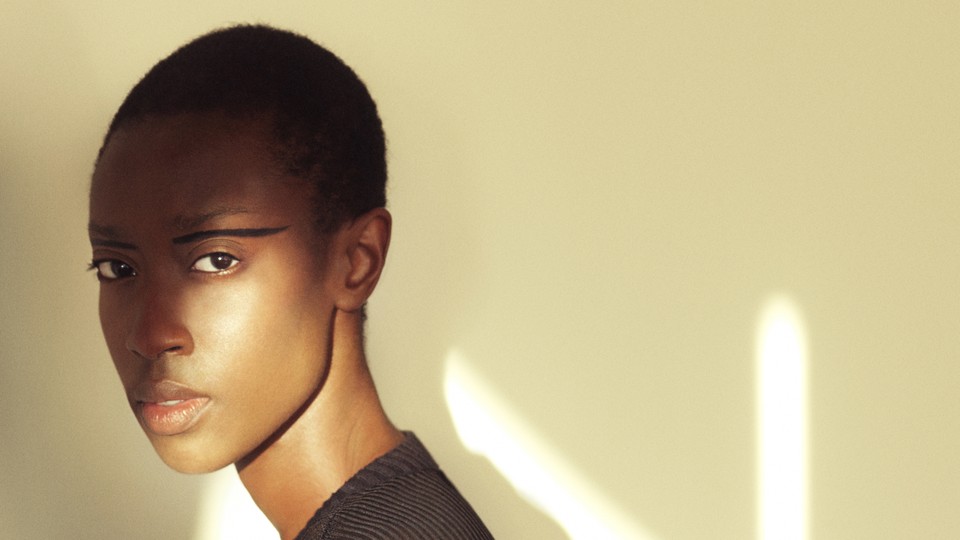 It's no secret that fashion has a complicated relationship with race. In February, The New York Times reported that of the 470 members of the Council of Fashion Designers of America only 12 are African-American.
The picture is not that different when it comes to casting models of color. Next America caught up with New York-born Tasha Moore, who has been in the industry for five years, to talk about her experiences with race and diversity in fashion. After being scouted on a subway platform by Debbie Dickinson, she started working in New York, but she now spends most of her time in Paris. She also started FEMME, a lifestyle brand inspired by the French idea of enjoying life to the fullest.
Next America: In 2014, French model Anais Mali said in an interview that when she was starting out her career in Paris, she was told that "Black models don't work here."
Tasha Moore: They said the same thing to me. Even about Milan, but I am still here. For all intents and purposes, they are absolutely right. I mean, it's not just a conception that her agency probably has, but it's true. Normally, the biggest markets for Black models are South Africa, New York, and London. And so that's where they'll send Black models to work. When we're saying Black, we're being very blunt, because that's a skin color and not an ethnicity. So if you are a lighter Black color like caramel, and you are kind of ethnically ambiguous, you can still work because people are not sure what you are. You could be Latin, you could be Spanish, or maybe you have really pale skin and dark hair so you could look Middle Eastern, or Colombian, or Persian. So we're talking about models whose skin could be considered brown to Black, they have the most trouble working.
NA: Do models of color get less work than White models during Fashion Week?
TM: Absolutely.
NA: Have you ever been told by a casting agent or a designer that they don't want to work with you because of the color of your skin?
TM: No, I have never been told that directly by a client. But I am sure that my agency has been told that before. They might say: Oh, we just don't want Black girls for this show, but they won't say it to you.
NA: When it comes to being booked for editorial shots and advertising campaigns, is it easier to get work?
TM: Yes, because they have a specific look in mind. They are going to look for a very specific type of model so it's very different than Fashion Week. I know that when I go to see the client it's because they have seen my book and they like my look. They are looking for me, as opposed to when I go to a casting and they have a look in mind but they are open to seeing more girls and they might not be open to seeing Black women at all. Or, if it's an open casting your agency is allowed to send you, but they won't really pay attention to you.
NA: In July, Sudanese model Nykhor Paul said on Instagram that she has to bring her own makeup to shows because makeup artists are not prepared to accommodate darker skin tones. Have you had the same experience?
TM: That's changing. That was true. I am surprised that was done in July. I've noticed that's changing a lot. A lot of makeup companies are training [makeup artists] to do makeup for not just Black skin, even Asian skin, because their undertones are different. And I guess, makeup artists are not taught that in school. ... There are different techniques. So in my experience, no. A lot of makeup artists are going through training, and they have the colors. I would say that what they don't have is the technique, not the color. They might pick one down color and paint you one color, but Black skin is not like that. It has different color tones all over your face so your forehead could be darker than your cheeks, and your chin could be a totally different brown so they really have to mix and play with the colors. So they are lacking techniques. But I notice that a lot of makeup artists are learning, and they say that they are learning.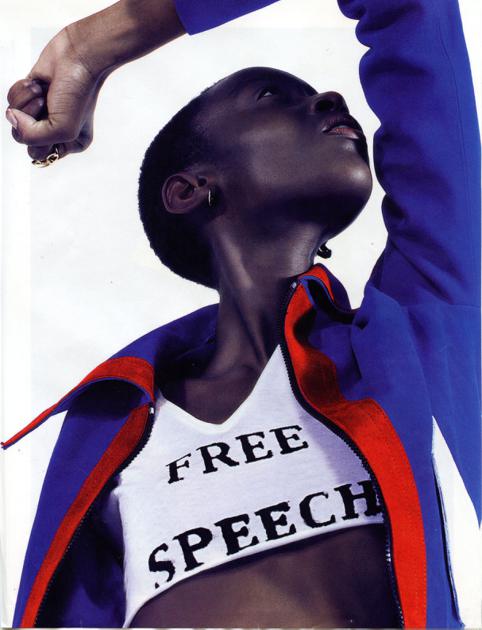 NA: What can influential people in the fashion industry do to change the situation?
TM: I think they just have to be more open-minded and realize their consumer does not just have White skin and brown hair or White skin and blonde hair or red hair. Their consumer is Asian, Middle Eastern, that their consumers are African. And there needs to be more diversity because they are not just selling to one clientele.