Black Colleges Become Sanctuaries After Ferguson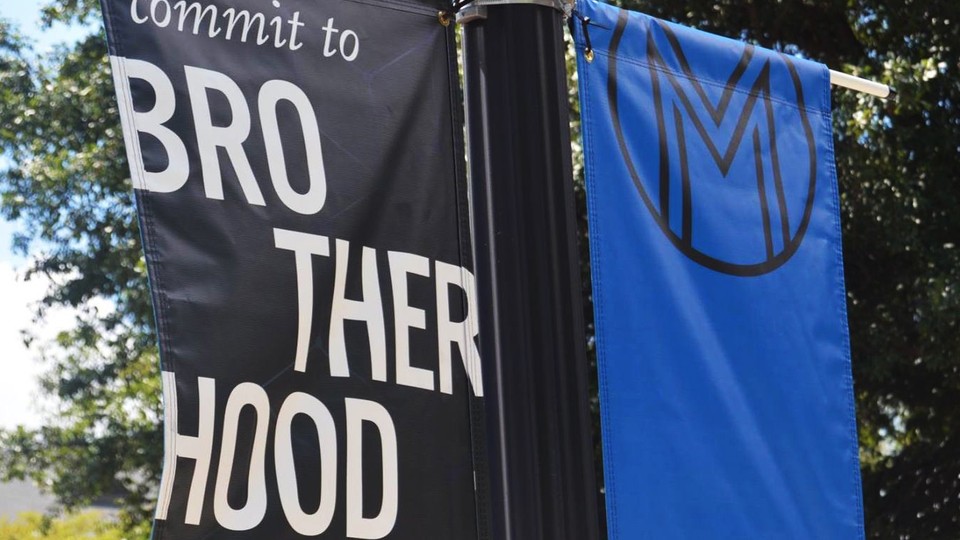 In the midst of a terse national conversation about police violence against Black Americans came news that Morehouse College, my alma mater and the nation's only all-male historically Black college, welcomed one of its largest freshman classes.
Morehouse is not alone in seeing a surge in admissions in the past year. EDU Inc., which administers Common Black College Application, an online tool used to apply to 42 of the more than 100 historically Black colleges and universities with a single form, processed 10 percent more applications for the 2015-2016 school year than last year. President Robert Mason says that after a year of news of police killings of young Black Americans, Black students—Black males in particular—are looking for safe spaces.
Newsweek has run two pieces in the past few weeks declaring "Black Colleges Matter." Aside from debating the academic value of HBCUs and documenting their traditions, which The New York Times did recently, it's important that these schools are also acknowledged for the unique safety and security they offer young Black people.
"I think it can reasonably be concluded that safety factors into the decision-making process when students are deciding what college to attend," Mason said. "I would contend that the heightened sense of fear concerning the safety of Black males has given impetus to parents now employing the same kind of logic that is used to determine if a college and the surrounding area is safe enough to allow their daughters to attend. Before the increased media coverage of violence against Black males and the national dialogue that has ensued, I don't think safety was as much of a concern for black males when deciding what college to attend."
In February, actress Taraji P. Henson made headlines when she told Uptown magazine that she was transferring her son to her alma mater after he'd been racially profiled at the University of Southern California.
"So guess where he's going? Howard University," she told Uptown. "I'm not paying $50K so I can't sleep at night wondering is this the night my son is getting racially profiled on campus."
Following Henson's revelation, Essence conducted a poll asking parents if they prefer that their children attend an HBCU. Nearly 80 percent said "yes."
In his first address to the class of 2019, Morehouse President John S. Wilson spoke of the challenges and dangers black men face. "According to The New York Times, there are 1.5 million missing black men in this country," he pointed out. "When you were in ninth grade, there were 320,000 black boys with you, nationally. Roughly only 160,000 graduated from high school.  And of those, only about 50,000 applied to a four-year college."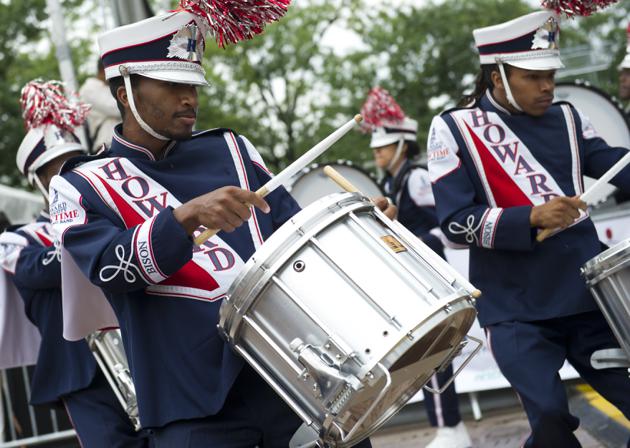 One of the most moving moments during their orientation week at Morehouse is the Parent Parting Ceremony in which incoming freshmen, their parents, alumni and Morehouse officials assemble in the chapel. Parents are asked to release their sons into the hands of "Mother Morehouse." The community makes a pledge to care for the new students, and parents are instructed to depart immediately after. Many families shed tears during the ritual.
Nate Ervin, 18, entered Morehouse this fall to study political science. He applied to eight schools, four HBCUs and four predominantly white institutions. He was accepted to all of them but says he chose to attend Morehouse because of its focus on uplifting black men.
"Behind these gates, I feel so safe. I really do," says Ervin. "I feel like black people in America have an understanding between each other and there's relative safety among the group."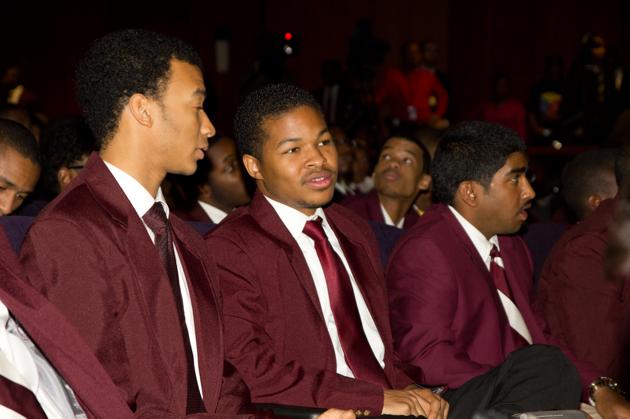 Danielle Brogdon, 18, is studying media, film and journalism at Howard with a minor in African-American studies. She says she thought about studying at New York University or Northwestern, but was attracted to Howard for its network of alumni in media but for its protections.
"I have a friend in school in Nashville and she was telling me how she's worried," says Brogdon. "Nashville is not the blackest community and it's in the South. She feels like she has to be extra aware of who's around her and how she interacts. She's worried about things like how her school would protect her if she was in an altercation."
In a society that desperately wants to be post-racial, many ask if HBCUs are still relevant. It's this sentiment that perhaps has allowed for a mass divestment from HBCUs in the 21st century. In fact, despite the continued and very evident need for HBCUs in educating black students, the federal government has been slowly chipping away at funding in recent years.
Indeed, I have never felt more secure as a black man than I did as a student on Morehouse's campus.
As the nation's only institution of higher education founded to serve us, it is a rare space where black men are not vulnerable because of their blackness.
On the contrary, at Morehouse and other HBCUs, black men and women are protected – by a campus police force no less. On campus – and for the first time in my life – I was free to run full speed without causing alarm. I raised my voice in public, asserted myself without inciting panic. My blackness did not render me suspicious or scary. I could inhabit every square inch of my six-foot, 200-pound body without risking my life.
HBCUs are rare American institutions in that they are maintained for the affirmation, advancement and protection of black life. In a society in which young black people, men and women, have their lives cut short every day by incarceration and violence – state or otherwise – the schools are sanctuaries from a world at war with black bodies.
In his bestselling book, Between the World and Me, author Ta-Nehisi Coates describes his experience at his HBCU alma mater in such terms. Addressing his teenage son, Coates writes, "My only Mecca was, is, and shall always be Howard University. I have tried to explain this to you many times. You say you hear me, that you understand, but I am not sure that the force of my Mecca--The Mecca--can be translated into your new eclectic tongue. I am not even sure that it should be… And still, I maintain that even for a cosmopolitan boy like you, there is something to be found there -- a base, even in these modern times, a port in the American storm."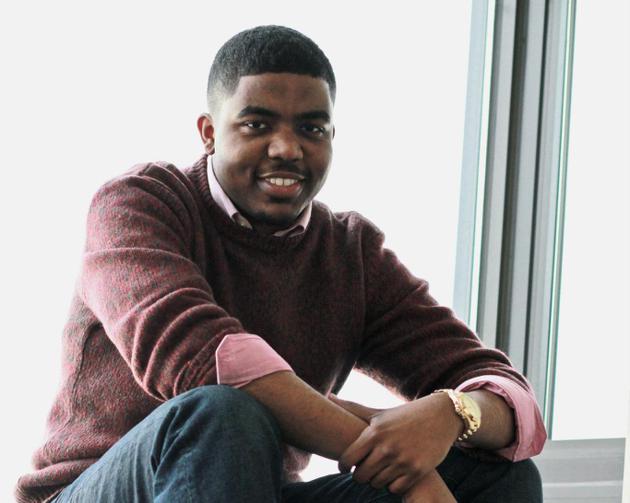 HBCUs, with about an eighth of the average endowment of other institutions and half receiving no federal funding, operate primarily on revenue from tuition. Those students, however, rely heavily on federal loan and grant programs to afford college, with more than seven out of every 10 HBCU students receiving Pell grants. An equal share takes out federal loans--about 20 percent higher than the national average. This means that HBCUs are deeply impacted by changes in federal financial aid policy.
In 2011, the Department of Education reduced the total number of semesters for which students could receive Pell grants from 18 to 12 semesters. The cut was felt deeply at HBCUs where students, on average, take longer to graduate. The same year, the DoE also tightened eligibility for Parent PLUS loans, a form of aid used in great number by HBCU students and families to finance their education. These sudden, simultaneous changes created a crisis on HBCU campuses around the country. According to analysis by the United Negro College Fund, an estimated 28,000 HBCU students were denied loans in 2012, resulting in a collective loss of about $155 million in tuition revenue--reducing institutional budgets by 35 percent.
In 2010, the year before the cuts, HBCUs experienced their highest levels of enrollment in the nearly 40 years the Department of Education has been keeping track. In 2010, 265,908 students were enrolled at HBCUs across the country. That number has declined steadily every school year since.
Last month, presidential candidate Hillary Clinton announced a proposal to perhaps undo some of that damage by creating a dedicated $25 billion fund to support to private nonprofit schools that serve low-income students, of which private HBCUs are an example.
To be sure, HBCUs are not perfect institutions and certainly are not sacrosanct because they serve a beleaguered population.
They're worth protecting and supporting, however, because they punch above their weight when it comes to graduating low-income students and students of color. The more than 100 HBCUs around the country enroll nearly 10 percent of of black undergraduates but award 16 percent of the bachelor's degrees earned by black Americans, according to the National Center for Education Statistics. In addition, HBCUs produce 70 percent of all black dentists and doctors, 50 percent of black engineers and public school teachers, and 35 percent of black lawyers, according to stats from the UNCF.
Marcellis Wilburn, 18, says he chose Howard because he wanted to pursue a career in criminal justice. Thurgood Marshall's alma mater, he thought, would be a smart place to begin the road to becoming a prosecutor then judge.
"I've always been interested in going to Howard because of its law school," says Wilburn.
He says that monitoring high-profile incidents of police brutality over the past year informed his view of the criminal justice system and made him worry more about his safety in interacting with police officers.
"A typical traffic stop could be a life or death situation, because police are getting out of hand with African-American men and women," says Wilburn. "I feel safer on Howard's campus than I probably would on another campus because, here at Howard, our police officers and most of the officer who attend to certain situations are African American. I feel more comfortable."
In a moment when the nation is finally focusing attention to the issue of police violence against black Americans, black colleges are being recognized for the relative safety they afford their students, ensuring that HBCUs will remain relevant as unique spaces for intellectual, psychological and physical freedom.