Asians and Latinos Will Fill Seats, Says L.A. Olympic Bid
Organizers pan cultural contributions of the large ethnic groups by focusing on bolstering attendance.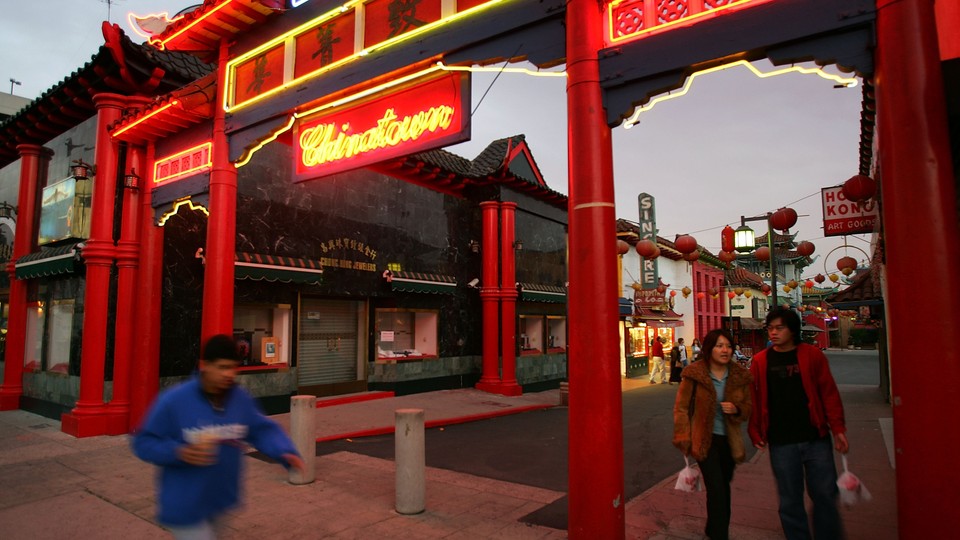 Los Angeles will represent the United States in a bid to host the 2024 Summer Olympics, the U.S. Olympic Committee announced Tuesday. This came after the City Council unanimously voted to support the city's bid earlier in the day.
The city's enthusiasm to host the games is abundant in the 218-page proposal submitted to the USOC. Los Angeles has changed tremendously since it last hosted the Olympics in 1984, organizers say, especially in the way the city looks—both in infrastructure and in demographics.
The pitch makes an obligatory nod to the city's "diversity." However, the large Latino and Asian populations in the city are celebrated less for their cultural contributions and more for how they can strategically help attendance at events.
"You can see the world on the streets of Los Angeles," the bid says, a reference to the 47 percent Latino population and nearly 11 percent Asian population.
This would be a good moment to reference cultural events or Asian and Latino contributions to politics, sports, society, food, or entertainment. Just look at their influence in film, from directors Guillermo Del Toro and Alejandro González Iñárritu to Esther Eng and Anna May Wong. But it doesn't. Instead, it notes how the USOC can make money off them.
"Additionally, L.A. is not a place where there will be empty seats," the proposal reads. "L.A. is a place where athletes will be competing in sold-out venues full of passionate fans. L.A. has the largest population of Asian and Latin Americans outside of their home country, providing a prime environment, regardless of the country that is competing."
Host the Olympics in Los Angeles, they argue, because local Asians and Latinos will come out and root for their native countries.
The Asian and Latino populations have increased substantially since the last time Los Angeles hosted the Olympics. Surely, if the city was chosen by the International Olympic Committee to host the 2024 Games, this would be highlighted in the opening ceremony and pre-produced television packages as a significant contribution to the city. But for now, it's a strategy to fill seats.