Apple Pledges $40 Million to HBCUs in Scholarships and Support
The tech company wants to recruit and retain talented black students, offering $25,000 and an internship.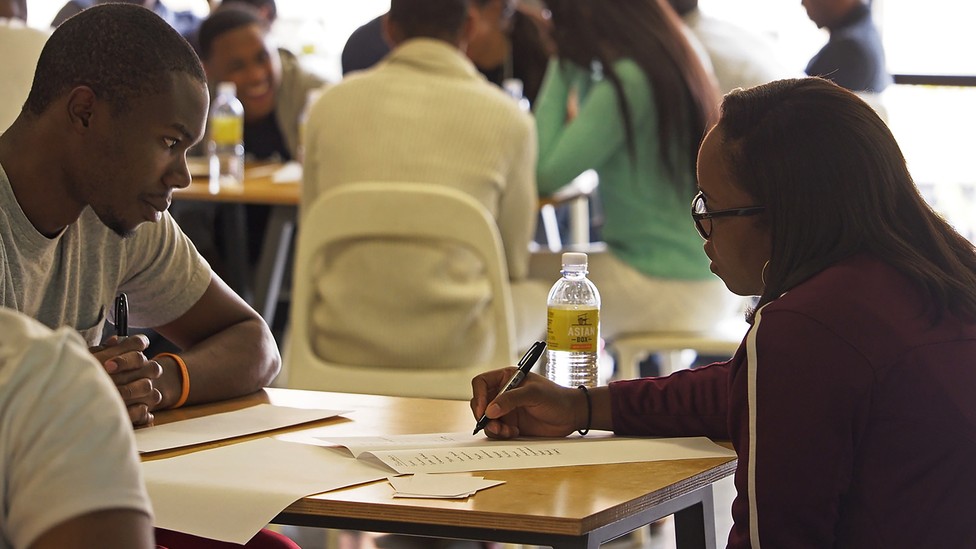 Just weeks after releasing a diversity report that showed little progress, Apple is launching a scholarship program for students who attend historically black colleges and universities.
In partnership with the Thurgood Marshall College Fund, which supports the nation's HBCUs, Apple will give 30 students up to $25,000 to pay for their senior year and a summer internship at Apple's Cupertino headquarters.
"This program is about exposing gifted students from HBCUs to a career in technology," Apple Vice President of Worldwide Human Resources Denise Smith said in a statement.  "We're big believers that innovation will be strongest when talented people from diverse backgrounds are part of the creative process."
The scholarship is part of a new partnership between Apple and TMCF to increase the number of people of color in tech. Apple has committed more than $40 million to the initiative, which is the largest corporate investment specifically given to students and faculty at four-year HBCUs, according to TMCF.
(Related article: "College Alone Does Not Close The Wealth Gap For Blacks and Latinos")
In addition to financial assistance, the scholarship winners will be paired with Apple mentors and participate in a career-development program.
The nation's 100 or so HBCUs graduate about 324,000 students, according to federal education data. That's a small fraction of the nation's 20 million college students. But, according to TMCF, HBCUs award 22 percent of the bachelor's degrees granted to blacks, and HBCU graduates account for 40 percent of the nation's black engineers, making the schools a smart place for Apple to look for talent.
The scholarship presents a real opportunity for students, but it's also a chance for the tech giant to earn some badly needed positive attention around its push to make the company less male and white. Like most Silicon Valley tech companies, Apple has been criticized for a relatively homogenous workforce.
While Apple said in its diversity report it hired 2,200 blacks last year since the year before, a 50 percent increase, only about 8 percent of the company's U.S. workers are black, a figure that drops to 7 percent for tech workers specifically and just 3 percent for leadership. For comparison, blacks make up about 13 percent of the country's population.
Still, those figures put Apple ahead of both Google and Yahoo, where blacks make up just 1 percent of each company's tech workers.
Whether the scholarship recipients make their way into Apple's workforce remains to be seen. The company has so far declined to follow Twitter in publishing diversity quotas.
As Matthew Chingos, a senior fellow at the Urban Institute, said, one scholarship program is "not going to transform the industry." If they select students who have the potential to be successful but lack a traditional resume with internships and computer science club leadership positions, there is a potential for real impact, he added. If they select students who would have entered the tech industry anyway, the scholarship's reach is limited.
Regardless, the fact that the company is actively looking for talent in places beyond Silicon Valley and MIT is a step in the right direction.