An On-Ramp to College
Chicago's hard-driving mayor is pressing for a seamless transition from high school to higher education.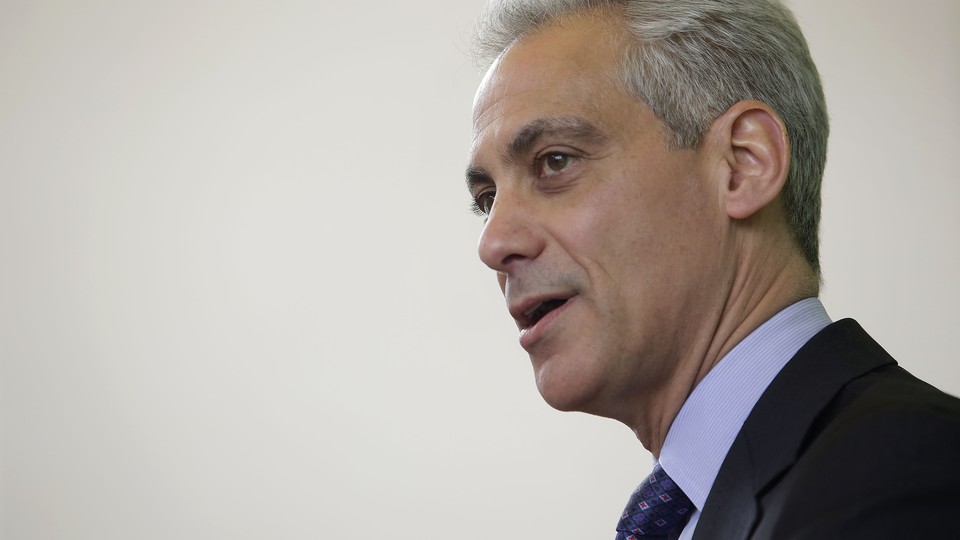 In Chicago's massive, troubled, and increasingly creative public-school system, the lines between high school and college are blurring. If the city's hard-driving mayor, Rahm Emanuel, has his way, they will soon vanish entirely. "We are going to be the first city that has figured out how to make 12th grade a pit stop on your education rather than your destination," he said in an interview.
It's an ambitious goal for a city that fewer than 10 years ago graduated only about half the kids who started in its high schools. But, with graduation rates now rising, Emanuel has launched an integrated series of initiatives to guide more of Chicago's mostly African-American and Hispanic high school students toward extending their education. The plan aims to make the transition from high school to postsecondary education as seamless as the move from middle school to high school is today. Each of Chicago's programs, Emanuel said, "is trying to scratch a similar itch: making your high school kids focus … on what's next, making what's next relevant to what they want to do in their lives, and then finding different ways to continually help them access it."
The case for helping more students obtain training beyond high school in places like Chicago is a matter not only of social equity but also of national competitiveness. The best projections suggest that members of minority groups—who already represent most public-school students nationwide—will provide all of the workforce's net growth in the years ahead. But African-Americans and Hispanics still badly trail whites and Asian-Americans in completing college. Brookings Institution demographer William Frey predicts that, if that gap persists, the workforce's overall share of college graduates will soon start to decline. That's not a formula for global success in the information age.
Emanuel's post-secondary efforts rest on big gains in high school graduation rates that began under his predecessor, Richard M. Daley. In 2007, only 55 percent of Chicago's entering high school students obtained a degree, notes Timothy Knowles, chairman of the University of Chicago's Urban Education Institute. But reforms that are focused on closely tracking students through earlier grades should push that number to 85 percent by 2017. "The kids making the most progress," Knowles says, "are African-American and Latino boys. Those are very encouraging signs."
Gregory L. Jones, the energetic African-American principal of Kenwood Academy High School in Hyde Park, a racially and economically diverse neighborhood near the University of Chicago, feels that change directly. Not long ago, he says, his senior class might have included half as many students as his freshman class because so many dropped out. Now he's shifting resources to seniors "because we have more of those kids."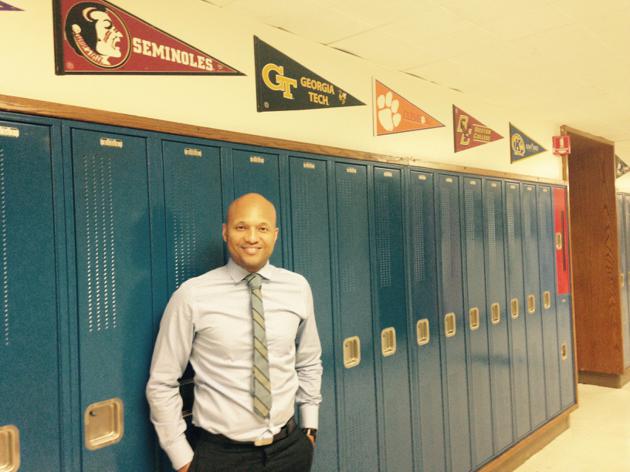 And increasingly, Kenwood's seniors are finishing high school with college credits in math, English, and science. Emanuel has launched programs to teach more college-level courses in high school classrooms and to shuttle more high school students to take courses during the school day at the City Colleges of Chicago, the local community college system. Kenwood "jumped on board" those opportunities, Jones says. In 2012, 23 percent of Kenwood's graduating seniors had obtained college credit through one of those programs or an A.P. course. By this June's graduation, the share had doubled to 46 percent, and Jones projects it will reach 75 percent within three years. Jones expects that Kenwood will graduate some students next June with one full year of college credit—and some with two years of credits by 2018.
Kenwood is a good school, and Jones an inspiring leader, but it hasn't produced these results by skimming the city's finest students. It does operate a citywide gifted program for seventh- and eighth-graders, but half of its entering ninth-graders are drawn from its surrounding neighborhood. Fully 96 percent of its students are kids of color, and three-fourths qualify as low-income. The school's experience shows that, with good planning, students from any background can finish high school with a foothold into college—saving money and building confidence along the way. "If you are successful taking a community-college course in high school, you are confident moving on to college," Jones says.
As mayor, Emanuel has drawn the most national attention for his conflicts with teachers' unions over extending instruction time and with parents over closing neighborhood schools. But neither may prove as significant as his effort to guide more of Chicago's young people toward post-secondary credentials. His agenda includes opening five hybrid "early STEM" schools—focusing on science, technology, engineering, and math—that fuse high school and community-college classes with hands-on workplace experience. Other ambitions: fundamentally revamping the city's community colleges to better connect with local hiring needs and creating a scholarship that allows local high school graduates with good grades to attend those colleges tuition-free.
Never shy, Emanuel says Chicago is devising "a road map for 21st-century education in a major city." He won't win points for modesty, but if he can equip more of the city's young people to compete for the jobs that Chicago is again creating, he'll be right.