After Refugees Wash Ashore
Syrians are heading to the United States. But the system that awaits them has proved perilous for others.
Miles from his home, taken away from his son, daughter, and wife at gunpoint, Pa Hu trudged the rocky, mountainous path between rural villages in western Myanmar, forced to carry a heavy load of soldiers' supplies.
Hu is Christian. The soldiers are Buddhist.
For his people, the majority-Christian ethnic Chin, living under military control meant frequent harassment. He routinely forfeited eggs and chickens to soldiers, but that day he was forced to be a porter—"a slave," Hu laments.
Hours into the trek, walking alongside a river, Hu glimpsed a moment for escape. He bolted from the pack, leaping into the rapids. As the soldiers shouted and took aim, he hurriedly floated downstream far enough to gain distance from his captors, eventually running out of sight.
As he sprinted through densely forested areas, he knew he had to get to his family. It was time to leave Myanmar.
The country had been divided by ethnic strife since its independence from Great Britain in 1948. As a result, hundreds of thousands of ethnic minorities have fled to other countries. It's a refugee crisis, says the United Nations.
His son, Tin Lia, would go with him. His wife and daughter would stay. Hu didn't have the money to take them all. He was just a farmer in the poorest state in Myanmar. Father and son left the village for a decade-long journey that began with a three-day walk to the city of Rangoon. They would travel to Malaysia, where they lived undocumented for years. Eventually, they earned refugee passage to the United States.
The escape from Myanmar was difficult. Life here, however, hasn't been much easier, as they have fallen into several of the many holes in the U.S. refugee resettlement system.
In October 2014, six months after arriving in his new home in Des Moines, Iowa, Hu looks tired. His eyes are dark and swollen, as if he has been crying. Looking across his barren studio apartment, he stares emptily at the only decoration on the walls, a map of Chin State, where his wife and daughter await.
"I don't know how to have hope," Hu says through an interpreter.
Refugees On The Rise
Like what happened in Myanmar several years ago, the refugee crisis in Syria has reached a breaking point. Four million Syrian refugees now desperately seek a new life beyond their war-torn homeland, and the world is noticing.
Global headlines and gut-wrenching photos of refugees arriving in Eastern European and Mediterranean countries elicit heavy sympathy. Germany has agreed to take in 500,000 refugees in the next year, while the United Kingdom has agreed to resettle an additional 20,000. For its part, the United States has only taken in about 1,500 Syrians this year.
That will change, however, as President Obama last week directed his administration to accept 10,000 more Syrian refugees in the next fiscal year, which starts October 1.
Eleanor Acer, the director of refugee protection at Human Rights First, says the United States has an obligation to take in these refugees, following a long tradition of acting as a safe haven for those living in dire conditions.
"Will the United States stand up and lead the global community in protecting the people who have fled from persecution?" Acer wonders. "This is a real test for the United States in this century."
Acer is part of a coalition of advocates called Refugee Council USA, which earlier this year called on the United States to accept at least 65,000 Syrian refugees by the end of 2016. Martin O'Malley endorsed this plan last week, becoming the first presidential candidate to unequivocally call for the United States to resettle significantly more Syrian refugees. But that may not even be enough, the group says.
Last Wednesday, the coalition sent a letter to the president, upping its recommendation to 100,000 Syrians in the next year.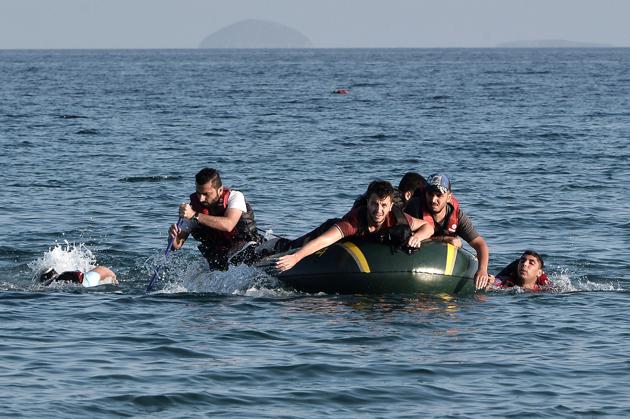 This probably won't happen, though, partly because of political will. Some Republicans have been less welcoming of the idea of resettling Syrian refugees. Rep. Michael McCaul said it would create a "jihadi pipeline." Others, like presidential candidate Carly Fiorina, think the United States "has done its fair share."
Bringing in more Syrians may also be limited by resources. Any increase in the number of refugees, Acer says, requires more funding—not just for the Homeland Security Department's strenuous screening process but also for the State Department's resettlement grants and the Health and Human Service Department's Office of Refugee Resettlement assistance programs.
In the last fiscal year, the State Department allocated $386 million toward refugee admissions. HHS allocated $43 million for targeted assistance—an average of $208 per refugee.
"There should be necessary levels of funding to enable resettlement to happen and to happen well," Acer says. "There's no question, if the numbers of refugees resettled increased, the amount of money for resettlement would need to increase, too."
More money means congressional approval, which is becoming increasingly unlikely with a Republican-controlled Congress filled with skeptical members. Holding back additional resources for the resettlement process will only strain an already-thin program aimed at helping the most desperate refuge seekers.
Obstacles From The Start
After three months of support upon their arrival in the United States—for some, following years of living in decrepit refugee camps without running water—refugees are expected to integrate into American society on their own.
In those initial 90 days, the State Department provides a $1,800 grant for each refugee, of which $700 can go to a local resettlement agency. A few caseworkers are assigned to help refugees secure essential services, from a Social Security card and food stamps, to a medical screening and an apartment.
"From the moment they get off the plane, the clock is ticking," says Robert Warwick, the head of the Des Moines office of the U.S. Committee for Refugees, one of the local resettlement agencies.
Burmese, Iraqi, Afghans, Bhutanese, Eritreans, Congolese, and Cuban refugees find bits of help from his small staff. But there often isn't enough time, or enough money. Refugees come to the United States believing they made it. They're among the lucky few getting resettled here. They can't go back home. But within three months, some haven't found jobs, the case-management program is ending, and their cash has been exhausted. Unable to pay rent, they face homelessness.
"We're in crisis mode here," says Henny Ohr, the executive director of Ethnic Minorities of Burma Advocacy and Resource Center. "We simply cannot get access to basic human services."
Her exasperation sums up what many feel about the resettlement system.
This is where EMBARC and other organizations come in. Ohr and her staff help with Burmese refugees' most basic needs: routing mail, applying for Medicaid, delivering food, assisting with rent, providing transportation, tutoring, and interpreting. But it often isn't enough. "The needs are so immense, we really feel like we're triaging," Ohr says. "We do what's most immediately necessary."
One of the people she helped was Pa Hu.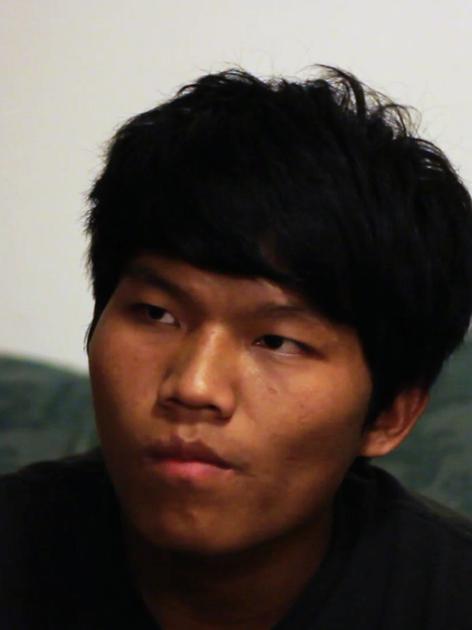 Adrift in the System
Hu doesn't make eye contact. He was cut off from food stamps and didn't reach out to his family advocate, Abigail Sui. She's saddened at finding out he had to borrow money. He remains quiet and distant, embarrassed.
Hu spent the last 10 years strenuously avoiding officials. Here, he struggles to accept any level of attention.
Before leaving for the United States, he attended an orientation class for refugees to learn what to expect when he arrived. A resettlement agency, he was told, would take care of everything.
"They will pick us up from the airport and then bring us to the house," Hu says through Sui. "Everything will be settled, and the service will be really good. But when I came here, the service is totally different. There was no help waiting for us."
The caseworker at the resettlement agency found out Hu had a distant relative in Des Moines and passed off most of the responsibility to the seemingly amenable kin since he had other refugees to help. That included giving the relative Hu's cash grant from the State Department. He never saw that money.
Impossibly, things got worse two weeks later. Hu woke up one morning half paralyzed, having suffered a stroke overnight. Jobless, abandoned by the resettlement agency, and unable to speak English, Hu found himself hospitalized, his son at school.
He cried to the nurses, "My caseworker doesn't visit," in Hakha Chin, his native tongue. "I have nobody to help me." One ambitious nurse went online and found EMBARC. Ohr and her staff have helped Hu and his son, Tin Lia, since.
Hu's life in the United States has stalled—filled only with medication and physical therapy. Lia has since started the ninth grade at 18. He will age out of the public-school system at 21. His focus isn't on school, but on the promise that never was: a better life.
"I had big hope that when I arrived in the United States, I would go to school and then my father would work," Lia says through Sui, who is also a refugee. "My mom and my younger sister are still in [Myanmar]. They will join with us. I thought that we would be a happy family in the United States. That's what I thought before. But after we came to the United States, my father had a stroke. He always has to spend his life in the hospital."
"I lose my hope," he says, looking at his father slouched to one side. "It's really a pain in my heart."
His eyes trail to the stained, thin, sheet-less mattress on the floor near the front door where he sleeps. He and his father fell through the cracks of the refugee resettlement system, and they are not the only ones.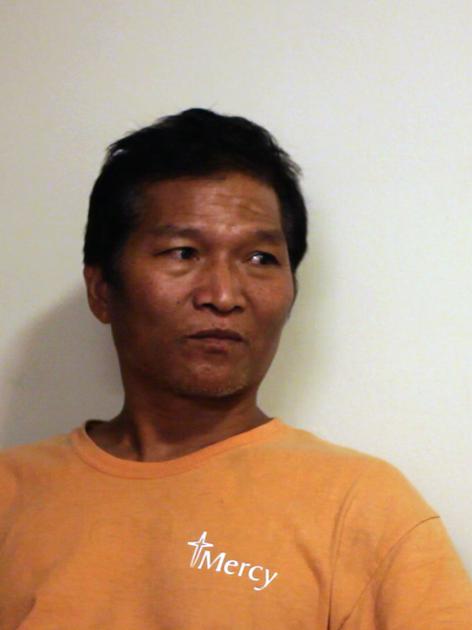 Bridging the Support Gap
When Eric Schwartz came to work at the State Department in 2009, refugees were given just $900 for their first three months. It had been decades since the grant was adjusted for cost of living.
"You're basically forcing refugees to choose between buying diapers for their kids or putting food on the table," says the former assistant secretary of State for population, refugees, and migration. "If you're going to make the decision to bring people to your country, then you have responsibilities to provide them with a modicum of support."
He saw an opportunity to right a wrong in the system, and increased the grant to $1,800 starting in 2010. It was an adequate increase for a refugee's arrival, he says. But he agrees with refugee advocates: There is still a gap in federal support for refugees after the welcoming period.
"Lest anyone think those advocates are urging that refugees be given a free ride or be given too many benefits," says Schwartz, who is now the dean of the Humphrey School of Public Affairs at the University of Minnesota. "We're not talking about a gold-plated refugee program. We're talking about providing people with the most basic kind of assistance that enables people to get on their feet, transition to a new life from a refugee camp in the most dire conditions, where people don't have the skills or tools to live in modern American society."
One area where the government can improve is with cash and medical assistance for newly arrived refugees who are not eligible for welfare programs. The Health and Human Service Department's Office of Refugee Resettlement previously provided support for an additional 36 months. Today, it lasts eight months.
"To say to a single, young person who is coming in as a refugee that, after eight months, you should be completely on your own, that's a little unrealistic," he says.
But this requires an increase in funding for that office, which means congressional action. For now, however, the burden remains on underfunded advocacy groups and local resettlement agencies.
"Despite this challenge, communities around the country have supported incoming refugees," he says. "I believe that, by and large, people do get on their feet and strive in American society. I just think we can make it a little easier for them, that's all. A little less hard for them."
History Repeats
Dead bodies washed ashore along with pieces of makeshift boats. It's a haunting image that the world has seen before this current refugee crisis.
After the end of the Vietnam War, political and ethnic refugees fled Southeast Asia en masse. As neighboring countries refused them entry, their boats were turned away, sometimes breaking apart in the waves, drowning refugees. The world dubbed them "Vietnamese boat people." And another refugee crisis was born.
Kenneth Quinn remembers seeing the news reports. They horrified him, as they did Robert Ray, then governor of Iowa. Quinn at the time was in Iowa on loan from the State Department. He watched as the governor wrote to President Jimmy Carter, pleading with him to take refugees in. He was the first U.S. elected official to lobby for those refugees. Soon after, Carter sent the Navy to rescue them. The United States resettled 111,000 Vietnamese in 1979 and an additional 207,000 in 1980.
Quinn, who is now the president of the World Food Prize, saw churches, nonprofits, and people across the country help those refugees. Most families had a sponsor family when they arrived. Government assistance also lasted longer. Refugees were supported for years, enabling many more of them to successfully join society.
"Vietnam had been such a traumatic and divisive event," says Quinn, who later served as ambassador to Cambodia. "There was a feeling of direct responsibility that was widespread in the U.S., whether you were pro-war or antiwar, that we had been directly involved in a huge way in Indochina. We had some obligation, some considerable obligation in this. In fact, the efforts on behalf of refugees were kind of part of the healing process because antiwar people and pro-war people could come together about doing this."
Now the United States faces another humanitarian crisis, some speculate partly because of the Iraq War and inaction in Syria. It remains unclear whether the United States will take in refugees and give them adequate support like it did in the 1970s.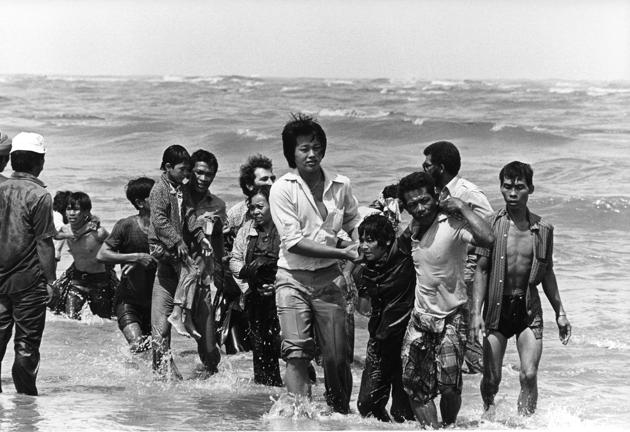 Beginning Anew
It's hard to understate the gratitude that refugees have for their new life.
Not far from the rundown apartment complex where Hu and his son live is the Cottage Grove Presbyterian Church. There, 16 middle-aged Sudanese refugees sit around a circle in mismatched chairs, some close their eyes and breathe in the musty air of old books and wood-paneled walls. Some read along the passage from the Book of Luke on their phones. Others fidget with their Styrofoam coffee cups. All listen to their fellow worshippers reflect in this cramped space, which could easily be mistaken for a storage room in the 100-year-old church.
They speak intermittently in Arabic and English, sometimes in the same sentence, as children play in an adjoining room. "Some people kill, but we must love everybody the same way," Ekram Kachu says to the Bible study group, as she reflects on the verse. She thinks about the country she fled 13 years ago. "There's still war there. There is pain there that we couldn't close."
Kachu is from the Nuba Mountains in Sudan, but had to flee because of civil war. Coming to a new country was a struggle. But she learned English, got a job, and formed a bond with other Sudanese refugees in their new home.
"When we came here, it was heaven to us," says Kachu, who is a seminary student in Dubuque. "It was beautiful, quiet. It was white with the snow, peaceful, and no one hurt you. I don't have to worry about my house being bombed, or somebody shooting me, or we are running. We are safe."
That's also what Lia and his father want. "I don't want to give up," he says. "I don't want to go back."