A Pope in an American Prison
Editor's Note:
This article previously appeared in a different format as part of The Atlantic's Notes section, retired in 2021.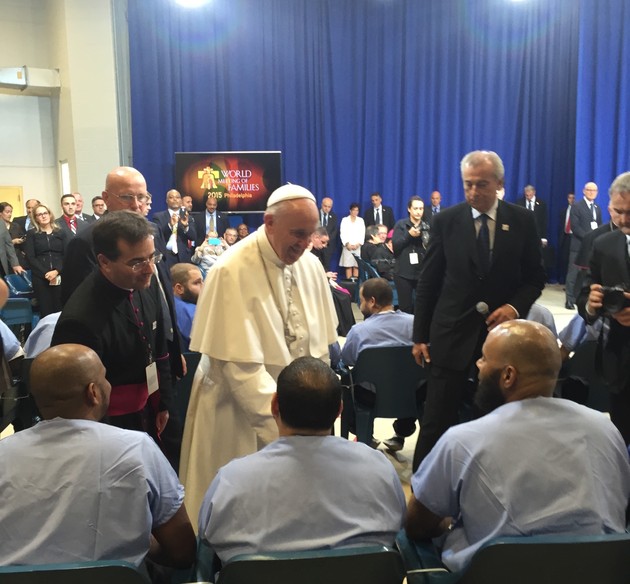 In the Bible, Jesus washes the feet of his disciples. At his visit to the Curran-Fromhold Correctional Facility in Philadelphia on Sunday, Pope Francis used this parable to talk about the mercy of God. "All of us need our feet washed," he said, "and me in first place."
The pope spoke in Spanish to inmates, their families, members of the press, and Philly officials for about 15 minutes, and then he walked around and shook hands with each of the inmates individually. He paused longer with some than others, but he never seemed hurried.
Francis's trip to the United States has been part politics, part photo-op, and part Catholic pep rally. But insofar as his visit is missionary, this was the stop that mattered. His words on Sunday were urgent, encouraging prisoners to embrace his God and savior. And it matters for another reason: Mass incarceration is arguably the country's worst policy and humanitarian failure. I'll have more on this visit in the coming days; stay tuned.