5 Hot New Designers at New York Fashion Week
Next America goes behind the scenes with fashion's promising stars.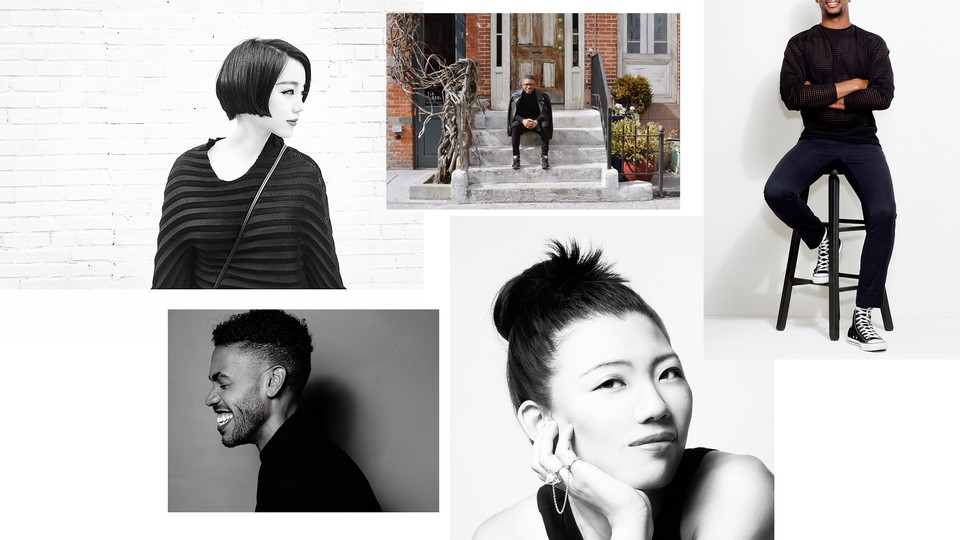 With New York Fashion Week kicking off Sept. 10, the industry's biggest and most influential buyers, editors, customers, and bloggers will gather in the Big Apple from all corners of the world to see what designers have prepared for next spring. Among the long-reigning kings of American fashion who will send models down the runway, there are always a few up-and-comers that get the industry buzzing with their novel ideas and unique vision.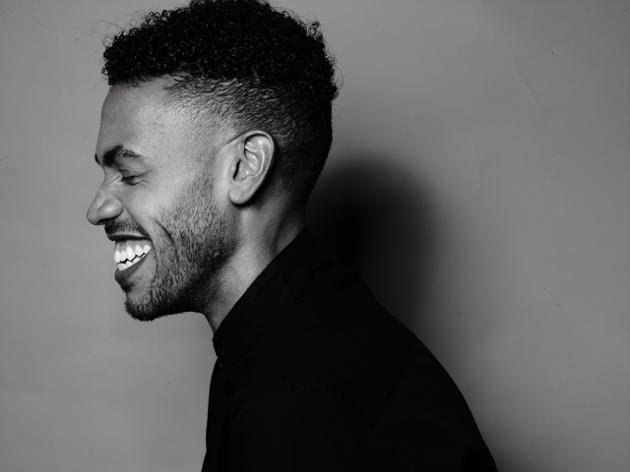 Charles Harbison
His brand may be just two years old, but Charles Harbison has already had some serious celebrity support that even some of his more seasoned colleagues may envy. In February, Beyoncé showed up at NYFW clad in all Harbison. "It was a surreal experience, especially with my brand being so new," says the North Carolina native. And while he proclaims his "never-ending respect and admiration" for one of music's biggest stars, the designer says he is also inspired by the new guard of It girls "with a unique edge and sportiness like [model] Bella Hadid, [singer-songwriter] Kehlani, and [Swedish actress] Alicia Vikander."
The young designer fell in love with fabric manipulation techniques and hand weaving as an undergraduate at North Carolina State University. His curiosity led him to Central Asia, where he studied textiles. Nowadays, novel fabrications and colors are the cornerstone of most Harbison collections, where he emphasizes clean geometric silhouettes reminiscent both of the German Bauhaus and the classic American sportswear.
For his Spring/Summer 2016 collection, Harbison will take us underwater. "Our muse this time around is a surfer girl who is as feminine and elegant as she is sporty and resilient." Think scuba shapes, tech fabrics, and shimmering crystals "resembling the sun hitting the ocean's surface."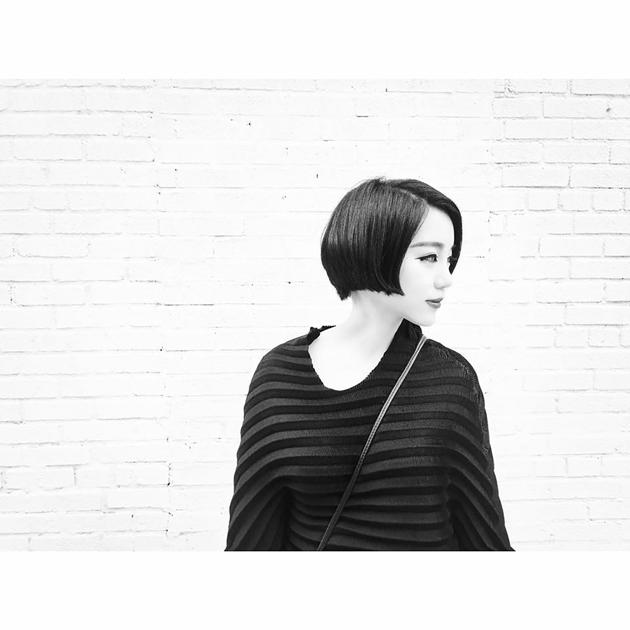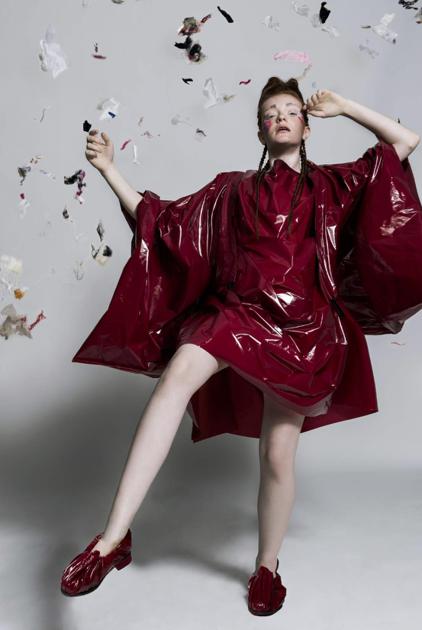 Liya Liu
It's no secret that for the past decade or so, most designers have focused on creating collections that will guarantee them commercial success. This may have led some to ignore new creative horizons in the process. Liya Liu is not one of them.
Like her brand's name, L'Indefini [French for The Undefined], the Chinese designer refuses to fit into a specific design aesthetic. "I always want to discover new elements for my collections, so depending on the research I do [for my collections] and how the design direction develops, I will come up with a new aesthetic every time."
Liu knew she wanted to pursue a fashion career while growing up in China, where she spent her time between her father's garment factories and her mother's retail stores. Educated at London's Central Saint Martin's School of Art, a creative mecca that has produced designers such as John Galliano and Gareth Pugh, known for pushing the boundaries of wearable design, she moved to New York to pursue an master's of fine arts in fashion design at Parsons.
She will make her debut at NYFW with a conceptual collection that takes the ever-present trash bags in the streets of New York City as a central point. The collection is "both a statement of the excess waste and invisibility of such excess blending into the cityscapes of modern cities," says the designer.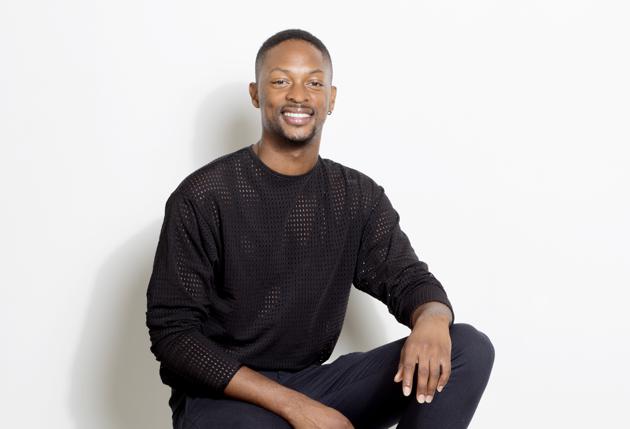 LaQuan Smith
The New York native is only 27 but oozes the kind of wisdom you'd expect from a seasoned designer who's been in the industry for decades. Smith's motivation, talent, and determination to succeed helped him stay focused through some initial trials. "My love for the art keeps me going. It just feels so right, so me! [...]  I am right where I am supposed to be," says Smith. The designer, who was included in Forbes' 30 Under 30 list of style influencers "designing the future," knows that success doesn't come overnight. He has built a team of professionals who understand his brand and who are excited about growing it with him.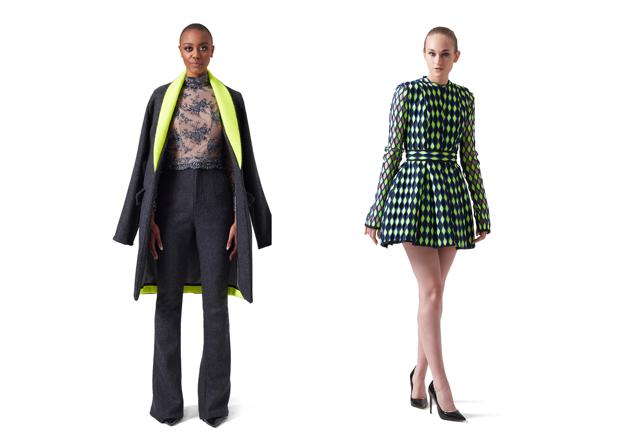 His design aesthetic celebrates the female body through feminine silhouettes, edgy finishes, and mixed textures—wool overcoats are paired with tea-length leather dresses, and pops of neon colors are mixed with cool greys.
His SS16 collection is taking "a fun, refined approach to classic tailoring." Smith says he was inspired by a quote from famed architect Morris Lapidus: "If you create the stage setting and it's grand, everyone who enters will play their part." The designer says this driving philosophy will translate into an array of "colorful mixed textures and denim with a hip twis t..." sent down the runway.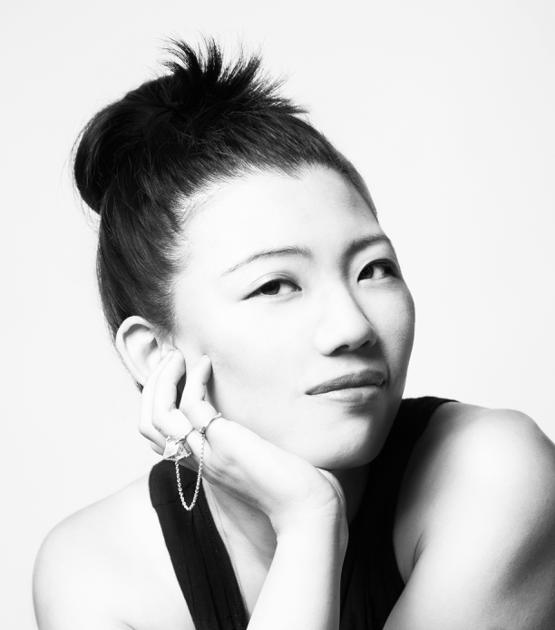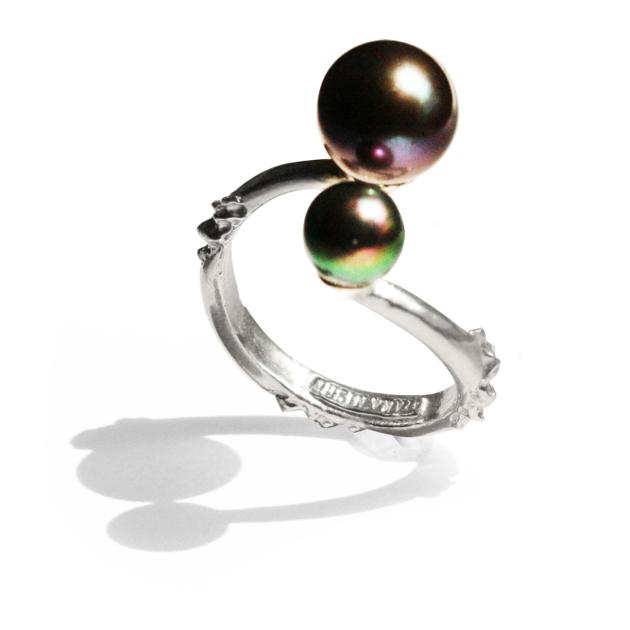 Ayaka Nishi
Japanese designer Ayaka Nishi has been living and working in New York for almost a decade, but the design philosophy behind her jewelry line is deeply rooted in her native Japan and her hometown of Kagoshima, a sunny southwest city situated across from an active volcano. Raised among the rich flora and fauna of Kagoshima, Nishi says she was always surrounded by nature, which would later influence her work and penchant for natural materials. She developed a sense of style and aesthetics partly thanks to  her mother who taught Ikebana, the Japanese art of floral arrangement.
These influences come together graciously in her jewelry collections that cover a range of styles. Her inspiration comes from the years she spent observing insects, fossil hunting, and roaming the meadows.
"Our Bone collection may be of interest to those who like a unique and edgy style. On the other hand, our Cell Collection may attract those who are into a more feminine and sophisticated  look," says Nishi. For NYFW, the designer will present new pieces that incorporate delicate pearl designs and rare insect motifs.
One of her favorite items (that she thinks every woman should have) is a four-rib spine ring that features tiny rows of finely detailed vertebrae that reflects Nishi's fascination with anatomy.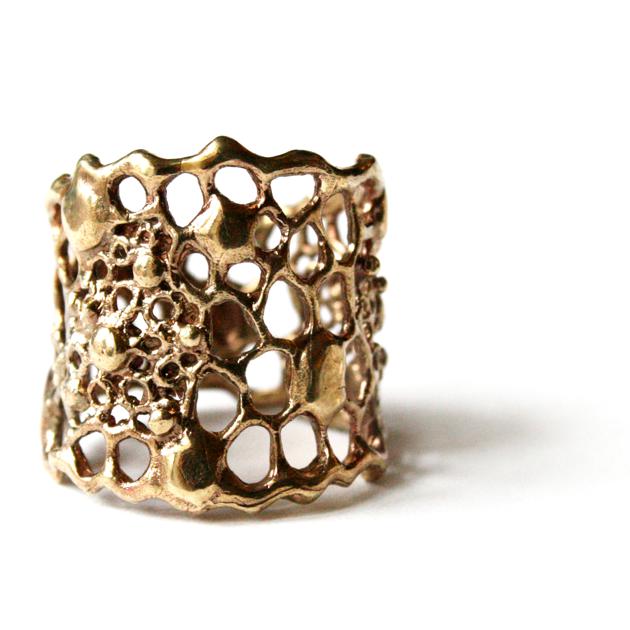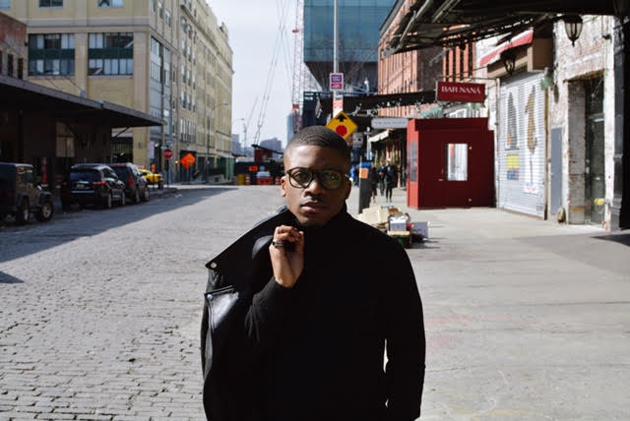 Romeo Hunte
Brooklyn-born designer Romeo Hunte's eponymous brand is a celebration of New York City with its rawness and clean aesthetic. Hunte designs for "the stylish power woman who straddles life across the city—from the office to the downtown cocktail party—each look effortlessly complements the occasion."
The F.I.T. alumna worked as a freelance stylist and personal shopper in luxury retail where he engaged with New York's most elegant women by catering to their daily fashion needs. This experience, together with his appreciation for street style, is an essential part of his brand's DNA.
The city also inspired his new collection that will debut at NYFW. It will blend feminine and masculine touches by using suiting, silks, tweeds, denim, and leather trims through structured silhouettes that reflect the androgynous feel that has swept fashion in recent years.
"Our Spring/Summer '16 collection, 'The Focus', is inspired by the uniquely urban landscape of Manhattan's Chinatown neighborhood, which is deeply enriched with tradition and modern culture," says Hunte.
Wondering how to bring a little city flair to your style this autumn? Take Hunte's advice and invest in a well-made shawl "because it is very transitional," says the designer. "[It] is a timeless, season-less and ageless piece that fits all women."