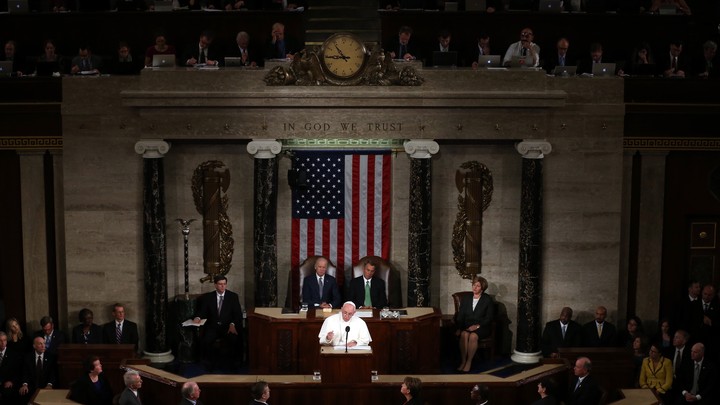 Here's a look at Next America's recent stories on young people, immigration and  refugees through Pope Francis's message.
1) On Young People
 "I also want to dialogue with all those young people who are working to realize their great and noble aspirations."
2) On Immigration
"We, the people of this continent, are not fearful of foreigners, because most of us were once foreigners. I say this to you as the son of immigrants, knowing that so many of you are also descended from immigrants."
3) On the refugee crisis
"Our world is facing a refugee crisis of a magnitude not seen since the Second World War. This presents us with great challenges and many hard decisions."
4) On solidarity
"I would like to take this opportunity to dialogue with the many thousands of men and women who strive each day to do an honest day's work. ... They generate solidarity by their actions, and they create organizations which offer a helping hand to those most in need."
This story is part of our Next America: Workforce project, which is supported by a grant from the Annie E. Casey Foundation.
We want to hear what you think about this article. Submit a letter to the editor or write to letters@theatlantic.com.