Twitter just became one of the first tech companies in Silicon Valley to announce specific, company-wide diversity goals.
In a Friday blog post, the social media giant said it would "focus on increasing overall representation of women and underrepresented minorities throughout the whole company."
For 2016, Twitter says it will increase the number of women to 35 percent overall and 16 percent in tech roles. It will also increase the number of underrepresented people of color to 11 percent overall and 9 percent in tech roles. The company also aims to increase women in leadership roles to 25 percent and underrepresented minorities in leadership roles to 6 percent. The company says the gender goals are global, while those tied to increasing the number of underrepresented minorities are national. 
(Related story: "Five Ways You Can Update Your Resume for The Digital Age")
This chart lays out where the company sits today: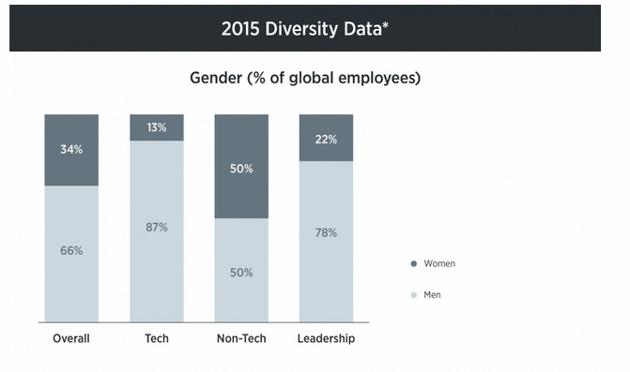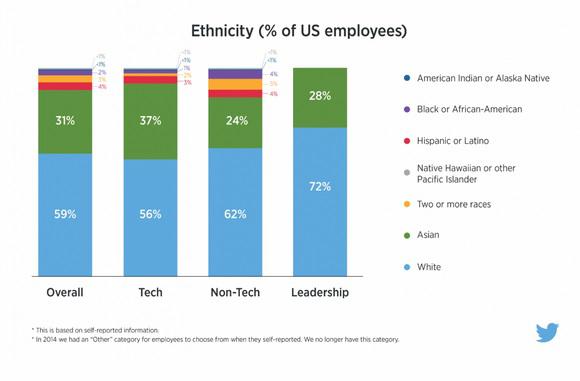 While the goals may seem somewhat modest, the fact that Twitter is making a diverse workforce a priority is welcomed news to critics of Silicon Valley's overwhelmingly white, male-dominated tech companies.
so happy to see twitter setting public diversity goals now too! https://t.co/UFXTp2BT6k

— Tracy Chou (@triketora) August 28, 2015
Last year, Google, Yahoo, and a number of other tech companies released dismal diversity figures and promised to make hiring more women and minorities a priority. But until today's announcement, few have published specific goals. It remains to be seen whether today's announcement prompts other companies to follow suit.