The candidates running for president are all trying to mobilize different coalitions of voters that have powered past campaigns. A look through their donation records hints at the lineage of each campaign's support.
At least 20 percent of Hillary Clinton's itemized donors to her 2016 campaign also gave to President Obama's campaign in 2008, according to a National Journal analysis matching records from current and past campaign finance reports. Clinton's total from those 4,000 donors alone reaches over $8 million, making up 18 percent of her total fundraising so far for 2016.
Other Democratic candidates are also getting support from the base that powered Obama's 2008 campaign. Of Bernie Sanders's many itemized donors, at least 18.2 percent of them gave to Obama's 2008 campaign. Just under 15 percent of Martin O'Malley's donors matched to Obama's first presidential campaign.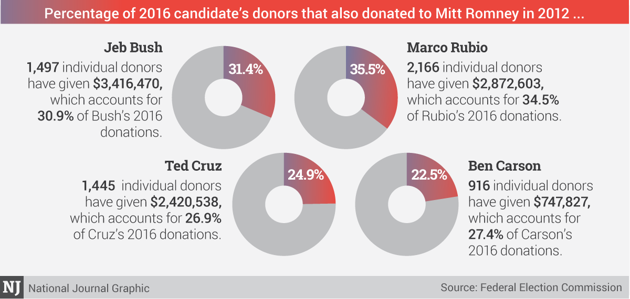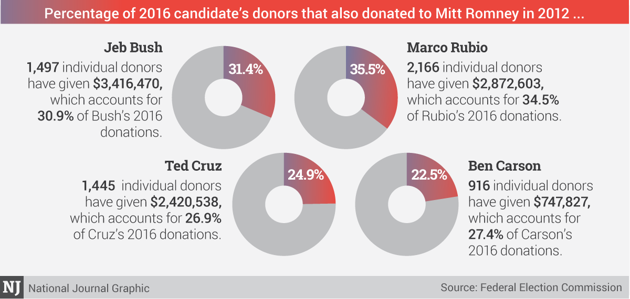 Our analysis provides a conservative estimate of overlapping support. We matched names and zip codes from the Federal Election Commission's donation records across campaigns; typos, name changes, and moving all could have caused shared donors' records not to match. The analysis also omits donors who gave less than $200, since campaigns aren't required to itemize and report those donations.