The Queen of Paradox and Her Crumbling Stone Wall
Hillary Clinton is both a political colossus and a catastrophe.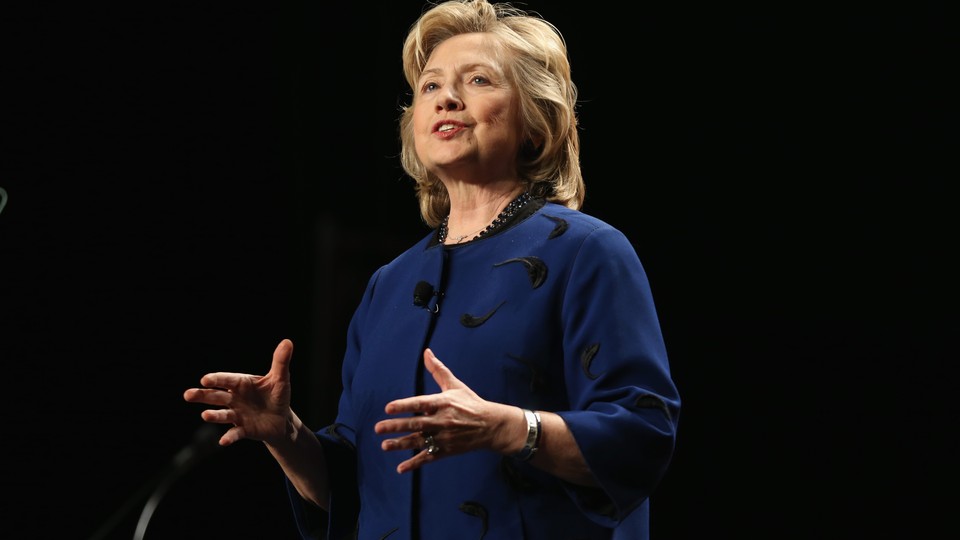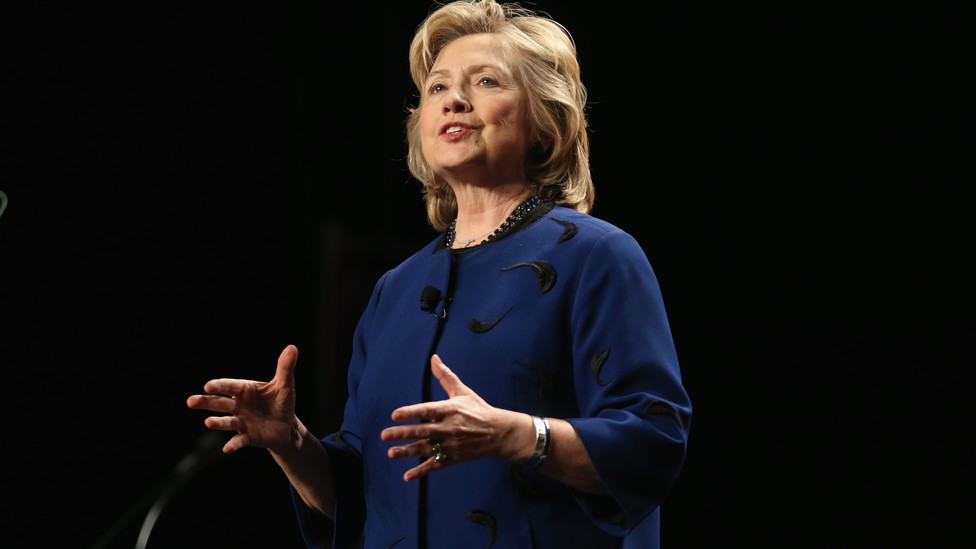 For once, Hillary Rodham Clinton seemed to be a decent candidate. Taking aim at weak spots in the GOP lines, she attacked Jeb Bush on women's health, Marco Rubio on abortion, Scott Walker on college costs, and Donald Trump on sexism.
Then the stone wall crumbled around the Queen of Paradox: Hillary Clinton, both a political colossus and a catastrophe. We learned Tuesday night:
— She will give the FBI a private, illicit server that housed her official email during her four years as secretary of State, including thousands that she covertly deleted.
(RELATED: Clinton Will Turn Over Email Server, Thumb Drive to Justice Department)
— Her attorney will give agents a thumb drive containing copies of the self-selected emails she returned to the State Department after discovery of the rogue server.
— A top intelligence official reviewing just a handful of those emails told Congress that top-secret information had been contained in two emails that passed across the server.
Where do I start? How about with the Clinton campaign's ridiculous suggestion that coughing up the server and email were voluntary acts. We know that's bunk — because Clinton herself said she wouldn't surrender the people's records without a fight.
(RELATED: Parsing Clinton: What Is She Hiding?)
"The server will remain private," she said in March. Her attorney told Congress at the time that there was "no basis" to support a third-party examination of the server. Besides, he said, the server had been scrubbed. "There are no hdr22@clintonemail.com emails from Secretary of State Clinton's tenure on the server for any review, even if such a review were appropriate or legally authorized," attorney David Kendall wrote Congress.
It's safe to assume two things changed Clinton's mind: political and legal pressure. First, the public's trust and approval of the Democratic front-runner has plummeted amid revelations that she established an email system that violated federal policy, thwarted congressional oversight, and skirted the Freedom of Information Act.
Second, facing sharp questions and rebuke of a federal judge, Clinton just this weekend declared "under penalty of perjury" that she has turned over to the government all of the emails that were federal records.
The FBI is investigating the security of her email system, which she unequivocally declared to be ironclad in March. "There is no classified material," she said.
(RELATED: Clinton's Conspiracy of Secrecy Worthy of Criminal Probe)
The untruth revealed, Clinton changed her story in July to claim that no email was specifically marked as classified. Not that it matters. Clinton wants Americans to ignore the fact that federal rules put the onus on government officials like the secretary of State to protect classified material, even when it's not marked as such.
Know this: Government officials have been convicted of mishandling unmarked classified material. And this: The fact is, any chain of events or excuses that led to the disclosure of these documents begins with Clinton's decision to go rogue with government email.
This is her fault, all of it.
Including her no-win situation. If the FBI is able to recover deleted email from her server, it's almost certain that more classified documents will be discovered (given what has already been found in the tiny sample size). That would raise more questions about her judgment.
Furthermore, a thorough autopsy of the deleted email might lead to details about other embarrassing topics, such as Benghazi (a GOP fetish), or the intersection of Clinton Foundation donors and State Department business ("Follow the money," a Democrat close to Clinton told me in March). Though this is pure speculation, her closest allies worry about what might be found.
(RELATED: Memo to Hillary: 'You're Still the Problem')
If the deleted emails can't be recovered, Clinton will never be able to clear her name. Only the most blindly loyal and partisan voters will accept her word and ignore the serial deception. Even people like me who have known and respected Clinton for years will walk into the voting booth asking ourselves, "What is she hiding?"
Sure, she might win. Just look at the weak spots in the GOP line. But why win this ugly? Why commit Americans to another four years of a politics and government they can't trust? Why run a grind-it-out, 20th-century campaign amid the rise of purpose-driven millennials?
Why not be an aspirational, transformational leader — the architect of a presidency that matches her potential.