The Most Prolific Political Photographer You've Never Heard Of
One college student provides the internet with photos of everyone from President Obama to Paul Rudd - all for free.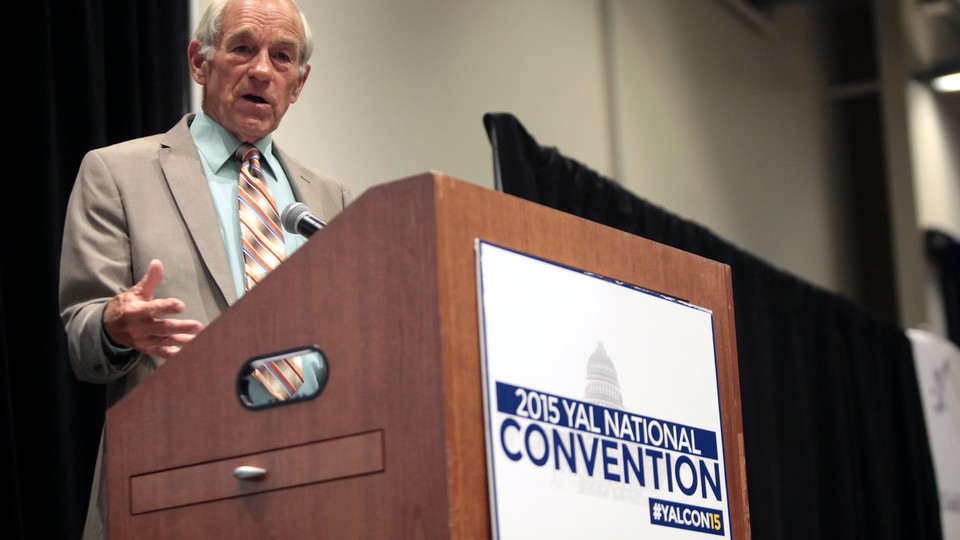 At the Young Americans for Liberty national convention, a gathering of roughly 350 college-aged libertarian activists, former Congressman Ron Paul takes the stage to loud chants of of "End the Fed!" and "Paul! Paul! Paul! Paul!" from the crowd. They eventually take their seats and Paul moves through a winding speech, touching on everything from the Iran deal to Bernie Sanders. The one constant throughout the speech - the quiet rapidfire click of a camera's shutter.
The sound comes from the camera of a 21-year old college kid.
Chances are, you've seen one of his photos, but haven't heard the name of one of the most widely published political photographers in America. Gage Skidmore's work has appeared in major publications like The Washington Post, The New Republic, our sister publication The Atlantic and yes, National Journal to small one-man blogs across the web. Even Donald Trump's official campaign website uses Skidmore's photographs.
The secret to Arizonia-based Skidmore's success is not that he's just a good photographer. It is that most of his work is both online and free for just about anybody. Skidmore releases most of the photos he takes on the photo sharing service Flickr under a Creative Commons attribution license, which allows anyone to use his photos - even commercially - as long as they give him proper credit.
Why does Skidmore release his photos for free, when he could be charging for them? "Creative Commons to me is a vehicle to provide greater exposure for my photographs," said Skidmore. "I want my photos to be used."
And that has been a fairly successful strategy. A Google search of "Gage Skidmore" turns up a whopping 469,000 results - about 407 times the number of hits if you were to Google my name.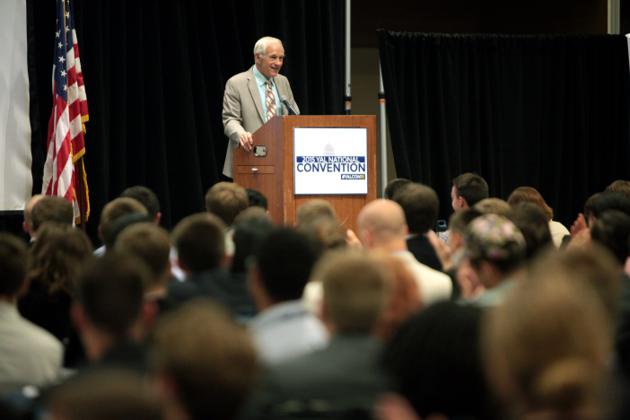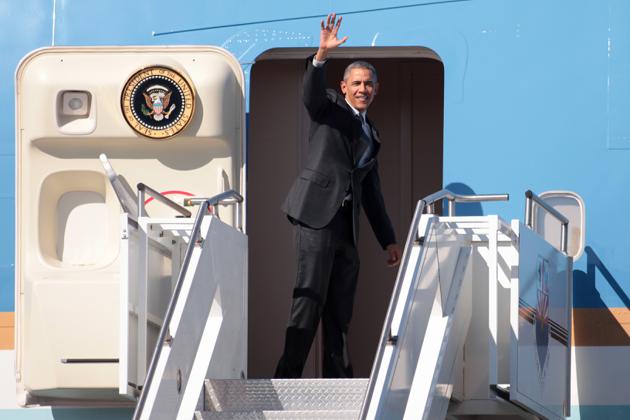 Skidmore's most common subject is presidential candidate Rand Paul, a product of his own political interests. Skidmore became interested in politics via his support for Paul's father, Ron Paul, in early 2007, and from there he turned his support (and his lens) towards Rand Paul.
"Naturally my fondness and appreciation of Ron Paul led to my interest in covering Rand Paul, and he was only a short car drive from me in a neighboring state, and the rest is history," said Skidmore, who lived in Indiana at the time. "I covered his [2009 Senate] campaign every couple weeks as I was still attending high school for the better part of a year, learning still how to even use a camera, and it has sort of blossomed into other projects from there."
The soft-spoken photographer has continued to photograph the younger Paul since then, and said that his photos that he releases under a creative commons license have been frequently used by the Paul presidential campaign in their social media efforts. But the father-son pair aren't the only politicians Skidmore shoots. Since his first shots in 2009, many more have crossed in front of Skidmore's lens. Skidmore photographed both President Obama and his wife, along with Mitt Romney and most of the 2016 field.
Skidmore's favorite photograph that he's shot (of the at least 35,000 photos he has on his Flickr account) is one he took of Rand Paul during the 2013 CPAC conference. "He paused during his speech, and had a very genuine smile," Skidmore said of the picture.
Outside of politics, Skidmore sticks to primarily shooting pop culture conventions like San Diego Comic Con, where attendance has peaked at 130,000 in recent years. Skidmore says he has been attending the annual convention for nine years, photographing Hollywood stars like Paul Rudd, Michael Fassbender and Olivia Munn. These photos are also typically released under a Creative Commons attribution license.
And all of his photography work has done more for Skidmore than just getting his name across the internet. He is taking a year off from school to shoot as a freelance photographer, and he attributes some of his gigs to the wide distribution of his Creative Commons photos. Skidmore was paid to shoot the cover photo of the then Libertarian party presidential candidate Gary Johnson for the libertarian Reason magazine in 2012, who frequently use his free photos on their website.
"It was as if he was just a normal guy, rather than the Libertarian Party nominee for President of the United States," said Skidmore. "He was up for doing any of my ideas, which included holding up a sign like a homeless person that said 'vote for me' on it, and pretending to hand out Gary Johnson bumper stickers to staged passersby."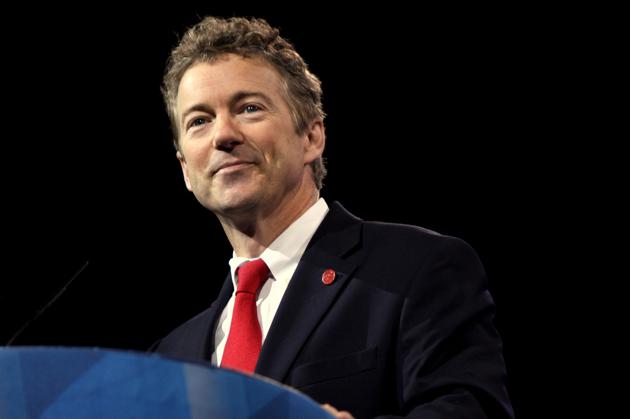 Expect to continue seeing Skidmore's name in photo bylines across the internet. He has already been active photographing presidential hopefuls, shooting the likes of Mike Huckabee, Martin O'Malley and Bernie Sanders. And Rand Paul—at least 20 times since his official announcement.
At the conference, before the elder Paul spoke, I was talking with Skidmore when another participant came up to look at his camera. Skidmore introduced himself, prompting a wide-eyed reaction from the other attendee.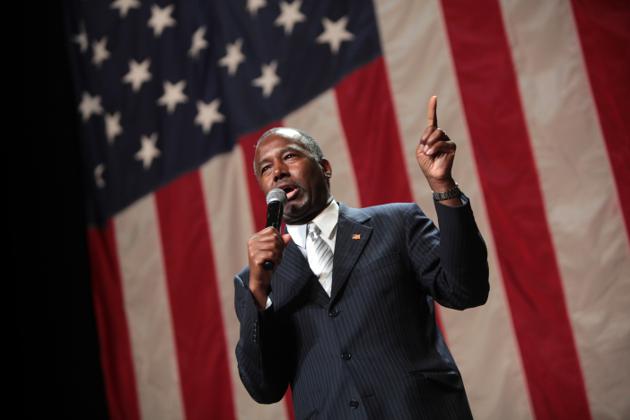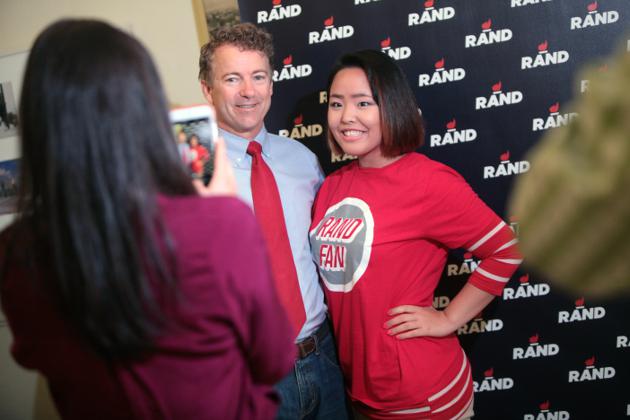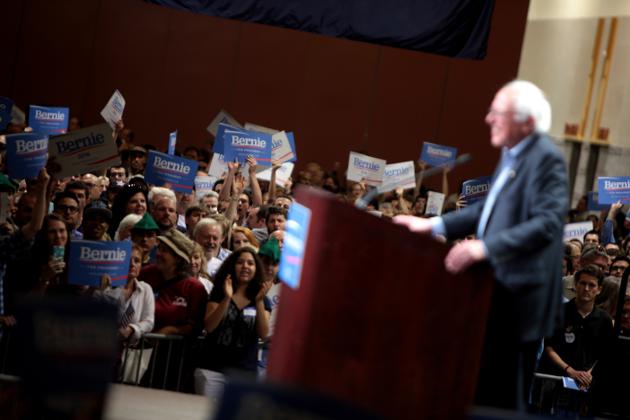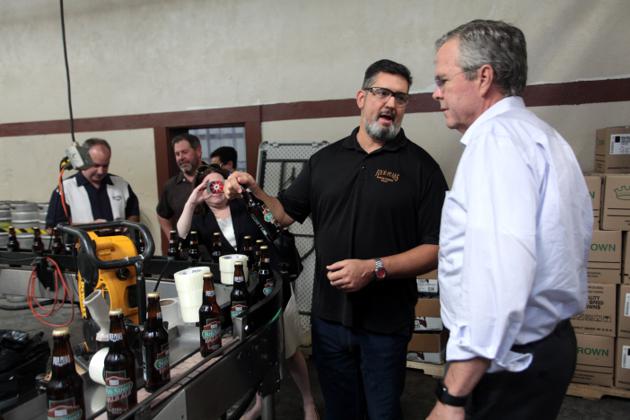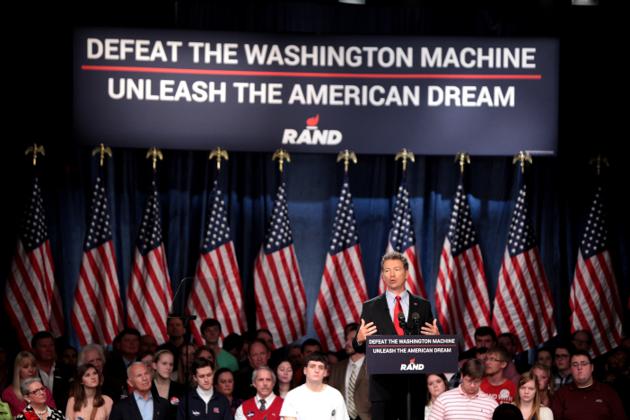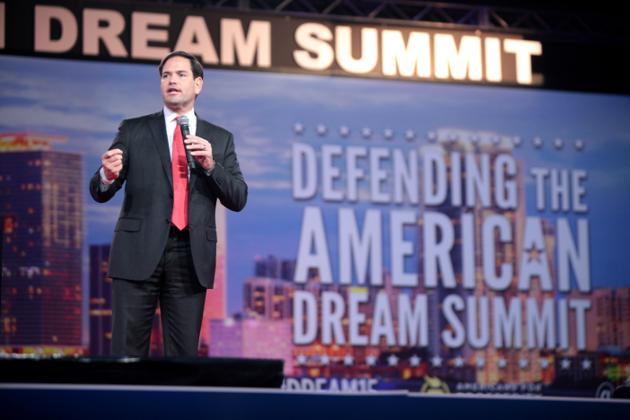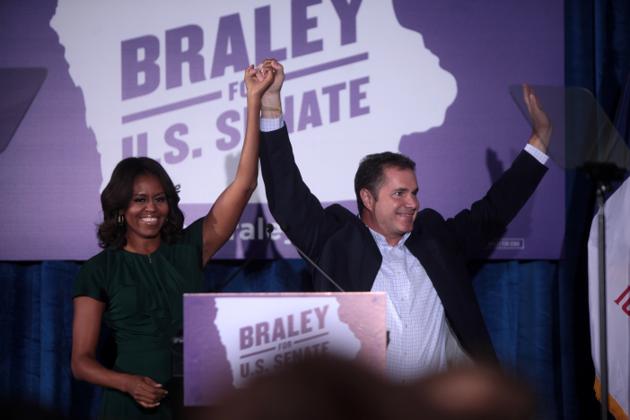 "Oh wow, you're the Gage Skidmore?" the other attendee asked. "No way! I follow you on Flickr. I'll see you on the campaign trail."
After the other participant left, I asked Skidmore if he had ever been recognized while he was photographing before.
"No, not really," said Skidmore with a shrug. "First time that's happened, actually."