The GOP's Missed Chance to Winnow the Field
Editor's Note:
This article previously appeared in a different format as part of The Atlantic's Notes section, retired in 2021.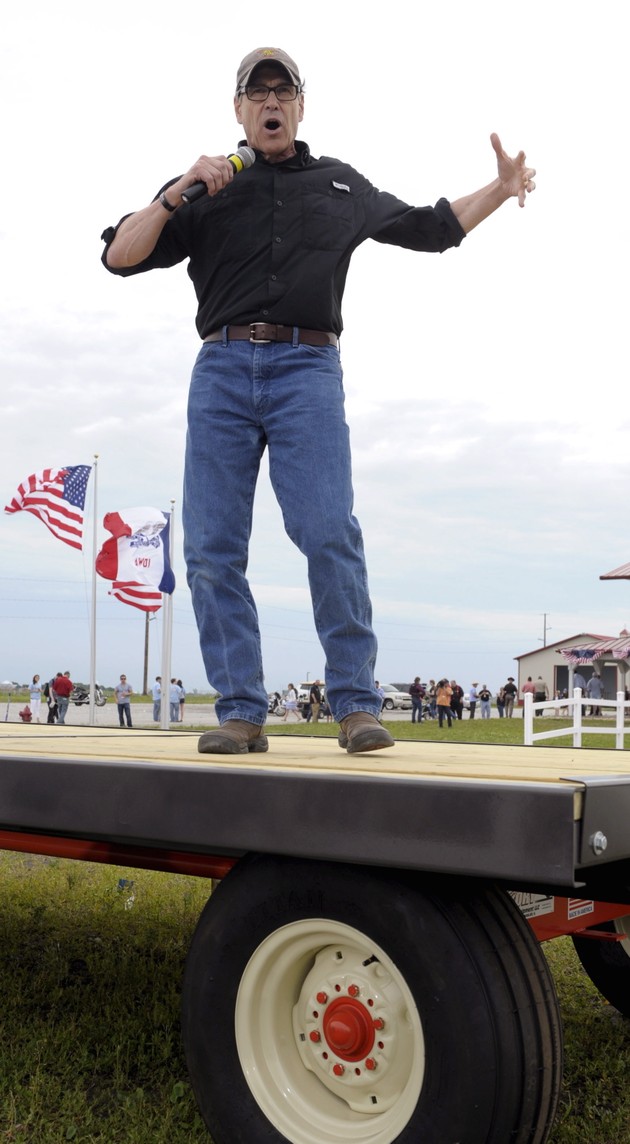 Was this the wrong year to dump the Iowa Straw Poll?
The state Republican Party cancelled its quadrennial August fundraiser for the first time in decades due to a lack of interest from the top candidates, who viewed it as a superficial test of strength and a waste of resources. There was also a sense of embarrassment at the survey's poor predictive power: Neither of the last two winners, Mitt Romney in 2007 and Michele Bachmann in 2011, went on to win either the Iowa caucuses or the nomination the following year.
Yet the straw poll did serve as the first winnowing event of the presidential race, culling at least one long-shot candidate each of the last two cycles (Tommy Thompson in 2007 and Tim Pawlenty four years later). And if nothing else, a field of 2016 candidates that can barely fit on two debate stages could surely use some winnowing.
Take Rick Perry.
The former Texas governor and "oops" candidate of 2012 is back with hipster glasses for another try at the nomination, and it is not going well. Perry narrowly missed the cutoff for the primetime debate earlier this month, and the Des Moines Register reported Monday that he was down to one paid staffer in Iowa after suspending the salaries of most of his campaign team earlier in the month. Two of his former aides have already decamped to Trump and Santorum.
The Iowa Straw Poll, which had originally been scheduled for August 9, would have given Perry a perfect excuse to cut his losses and get out of the race. Instead, he is limping along with a skeleton staff toward the caucuses, which aren't until February.
Meanwhile, if one goal in scrapping this year's poll was to prevent anti-establishment candidates from getting a sugar-high bounce in the polls, we can see how well that's worked. A Monmouth University poll released Monday showed that not a single Republican who has ever held elected office won as much support as Trump, Ben Carson, and Carly Fiorina. So much for that idea.