The Anti-Establishment Candidate Challenging Donald Trump
Ben Carson may be quieter, but he is sneaking up on Trump in the polls.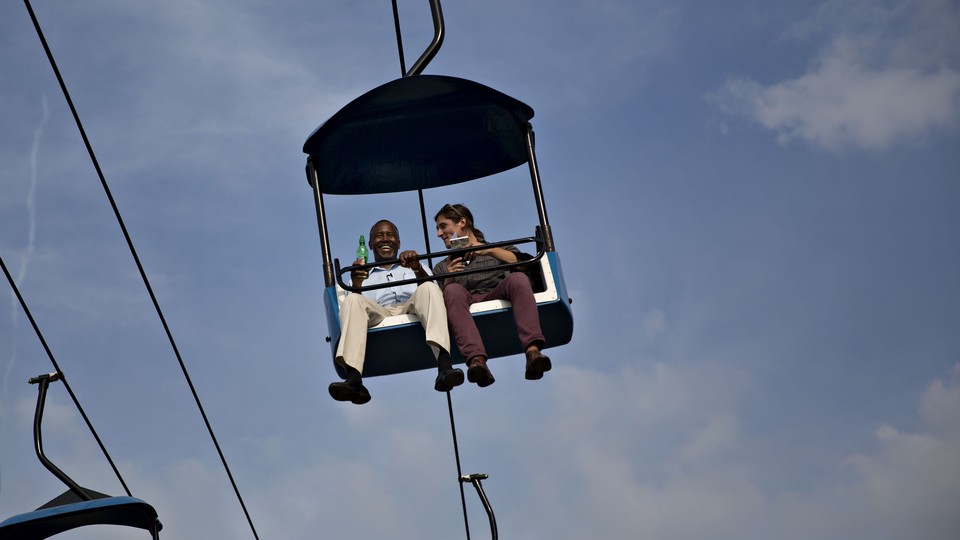 Donald Trump might be leading in the polls, but brain surgeon and Washington outsider Ben Carson is steadily closing in on the Trumpmentum.
As Trump's bombastic comments on border walls and corporate taxes have dominated the 2016 cycle, Carson appears to be benefiting from living in Trump's shadow. While Trump makes far-out policy proposals that are meticulously fact-checked by the press, Carson is slowly gaining ground without all the hype.
Since his offbeat closing statement at the August GOP debate that he was the only one on stage to "take out half of a brain," Carson has continued to strike a chord with voters who are anxious to pass the presidential torch to someone outside the Beltway.
A small Monmouth University poll Monday showed Carson tied with Trump among likely Iowa caucusgoers, and his favorability has soared to 81 percent compared to Trump, who sits at 52 percent. A Bloomberg Politics/Des Moines Register poll showed a similar trend over the weekend, with Carson trailing Trump by just 5 points. It's a substantial rise for the neurologist, who was in third place in Iowa just weeks before the first Republican debate.
Carson embodies the same anti-Washington message Trump delivers, but without the flash. While Trump has long been a household name, Carson's campaign says voters are just beginning to acquaint themselves with the candidate, and they appreciate that he isn't a known quantity.
"People are really, really liking that he is not a politician," spokeswoman Deana Bass said. "It does not matter if he is talking to white farmers in Iowa or young black men in the south side of Chicago. He has the same message everywhere."
Over the past several weeks, as Trump has held high-profile town halls and tangled with reporters, Carson has been finding footing in Iowa where he has steadily been building his base. According to Bloomberg, Carson has aired more ads in the state than any of the other presidential contenders. His campaign also says he has also raised $5 million in the month of August.
If 2016 is anything like the 2012 election cycle, Republican voters are going to rotate through a slew of candidates. But if Trump's momentum slows, Carson has a clear shot of being the next one in the spotlight. As for overcoming Trump? Bass says that Carson is a different candidate.
"We really don't worry about what other candidates and campaigns are doing. Carson's goal is not to focus on other candidates, it is to focus on sharing his message," Bass said. "Donald Trump will be Donald Trump."