The 2016 Republican Field: We're All Donald Trump
As the loudmouthed mogul's star rises, other Republican candidates are aligning themselves with his policy positions.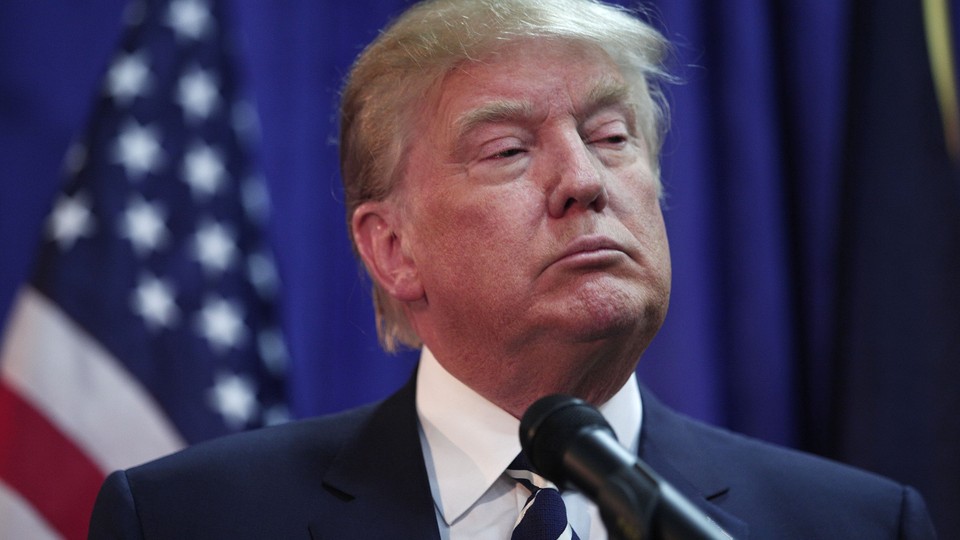 Donald Trump has reached a level of success in his presidential campaign that only Trump himself could have predicted. And whereas some of his fellow candidates are quick to challenge his more outrageous viewpoints, others are taking a different tack, aligning themselves with the real-estate mogul — or at least paying lip service to his ideas.
In doing so, their goal seems to be siphoning away Republican voters who appreciate Trump's unapologetic style and Washington outsider status. Here is a look at how a handful of GOP candidates have adopted aspects of The Donald.
SCOTT WALKER
The Wisconsin governor wants to be the chosen outsider candidate: a self-proclaimed fighter who's established his cred far away from Washington and has taken on tough battles with enthusiasm. Instead of fighting Trump on that front, he's looking to snag some of Trump's appeal, ramping up his anti-Washington rhetoric and claiming some of Trump's immigration policies for himself.
The details of Trump's immigration plan — like building a wall and deporting, well, everyone — are attractive to a deeply angry swath of the American populace. And according to an interview Walker gave Monday on Fox and Friends, his plan for immigration is "very similar" to Trump's, though he said he hasn't "looked at all the details" that the mogul released. Walker said both candidates agree that "American working families and their wages" must be a priority. He also insisted that he'd outlined his own plan — which includes securing the border and "no amnesty" — well before Trump entered the presidential race.
A Donald presidency would also mean an end to birthright citizenship, according to provisions released Sunday by the Trump campaign. Asked about birthright citizenship Monday by an MSNBC reporter, Walker endorsed ending the practice (though his spokeswoman later wouldn't elaborate).
TED CRUZ
The Texas senator is a consistent defender of Trump, and he hasn't exactly been subtle about the connection (political or otherwise) that the two have. Cruz has gone as far as to explicitly say the two are buds: The candidates have met "a number of times" and "both agreed that we started out as friends and we'll end as friends" once the race is over.
Though Cruz said last month that he has a different rhetorical style than Trump does, he likes his boldness and applauds Trump's focus on illegal immigration. "I salute Donald Trump for focusing on it," Cruz said.
BEN CARSON
Retired surgeon Carson came to prominence during a 2013 National Prayer Breakfast speech in which he lambasted political correctness. So it's not surprising that he's spent some time defending Trump's more unusual comments on the campaign trail (even if he wasn't so supportive of Trump's recent vilification of Megyn Kelly). When Trump was heavily criticized last month for questioning Sen. John McCain's "war hero" status, Carson called the obsession over Trump's sound bites "petty."
Carson has said publicly that he thinks he can snag some Trump-backing voters. In a late-July interview, Carson said he and former HP executive Fiorina will become attractive to Trump supporters as the campaign season continues. "The things that we talk about are very similar," Carson said, referring to Trump. And early last month, he didn't rule out the possibility of a Carson-Trump ticket.
MIKE HUCKABEE
Mike Huckabee was Donald Trump before it was cool. In an interview late last month, the former Arkansas governor said Trump's positions are "things" that Huckabee himself has been preaching for eight years, "before [Trump] was a Republican." Huck said that he, rather than Trump, would be leading the GOP pack if he were just given as much media attention. But lest you interpret those two sentences as a dig on Trump, Huckabee also flattered the real estate titan during the interview, calling him "fascinating" and "unfiltered in a way that's refreshing."
Huckabee doesn't come across as unfiltered himself, but he does share Trump's penchant for fire-breathing rhetoric. Huckabee has even been accused of ramping up his fiery tone in response to Trump's style (something he says isn't true.)
RICK SANTORUM
Santorum is backing Trump's stance on Iraq. Though Santorum might not want to drop bombs on Iraq's oil fields like Trump does, he said this month that he "generally agree[s]" with the GOP front-runner on how to handle the country. In a CNN interview, Santorum said that Trump's "idea that the government of Iran and Iraq are in cahoots and working together and causing problems for the United States to be successful is absolutely true."
On Trump's immigration stance, the two-time presidential candidate has had a middling response. He's criticized Trump's choice of words during his presidential announcement speech when he referred to immigrants from Mexico as "rapists." But, similar to Cruz, Santorum "like[s] the fact that he is focused on a very important issue for American workers, and particularly legal immigrants in this country."
JOHN KASICH
The Ohio governor, as one of the more mainstream and moderate candidates in the race, could wholly avoid Trump in an attempt to stay above the fray. But at the first Republican debate in early August, he gave credence to Trump's point of view on immigration, saying that Trump was "hitting a nerve in this country." Trump's stance, he seems to suggest, reflects those Americans who are "frustrated," "fed up," and "don't think the government is working for them." Kasich said that it'd be a mistake to dismiss The Donald.
BOBBY JINDAL
As an attention-getting strategy, Jindal tried mentioning Trump's name in public remarks. If that isn't using the Trump brand to your advantage, we don't know what is.