The 10 Worst Moments in Presidential Debates
The gloves come off for some cringeworthy flubs and slams.
Lights, cameras, candidates! What could possibly go wrong?
Here are the best of the worst moments in presidential debate history.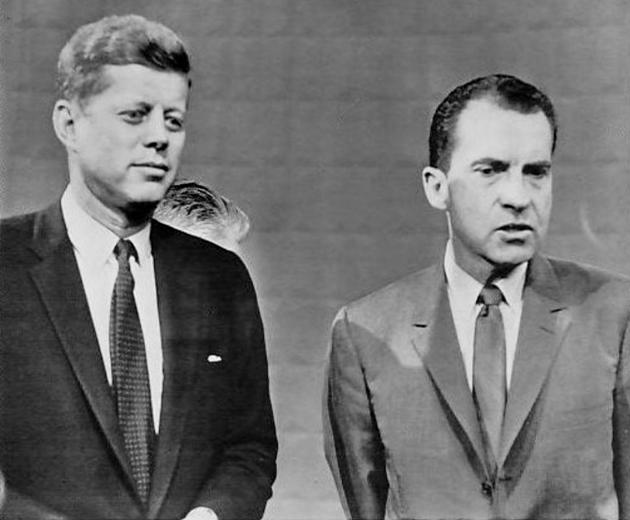 1960: Nixon sweats.
During the first-ever televised presidential debate, Richard Nixon famously began to sweat and even wiped his face.
His appearance did not help him make his case. "Nixon, pale and underweight from a recent hospitalization, appeared sickly and sweaty, while Kennedy appeared calm and confident," commented Kayla Webley in Time.
Watch the full debate courtesy of the John F. Kennedy Presidential Library here.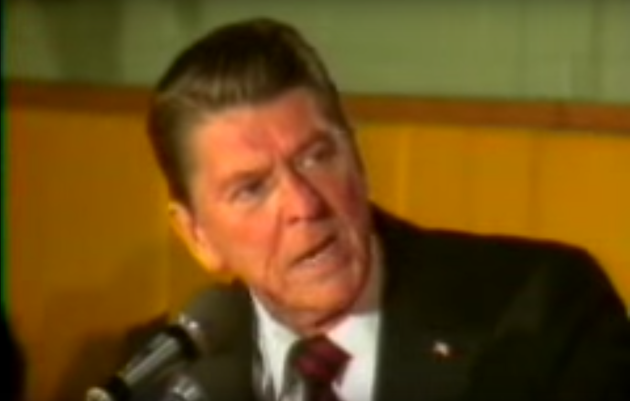 1980: "I am paying for this microphone, Mr. Green."
When debate moderator Jon Breen tried to turn off Ronald Reagan's microphone, Reagan fought back. The audience cheered, and Reagan received a standing ovation.
"In retrospect, I think of the Nashua debate as the night Reagan won the presidency," wrote Mike Pride for the Boston Globe.
Watch the moment here.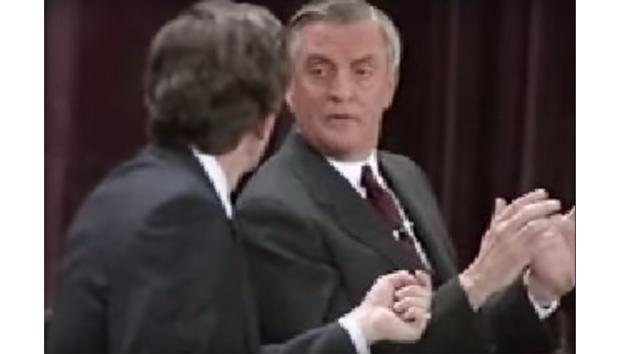 1984: "Where's the beef?"
During the 1984 debate, Walter Mondale shut down Gary Hart, using a Wendy's commercial. "When I hear your new ideas, I'm reminded of that ad, 'Where's the beef?'" Mondale quipped.
Watch the exchange here.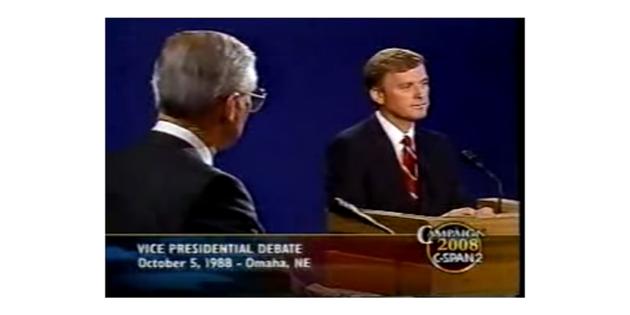 1988: "Senator, you're no Jack Kennedy."
In a 1988 debate, vice presidential nominee Dan Quayle tried to draw parallels between himself and President Kennedy. "I have as much experience in the Congress as Jack Kennedy did when he sought the presidency," Quayle offered.
"Senator, I served with Jack Kennedy. I knew Jack Kennedy. Jack Kennedy was a friend of mine," Senator Lloyd Bentsen responded. "Senator, you're no Jack Kennedy."
Watch Bensten and Quayle here.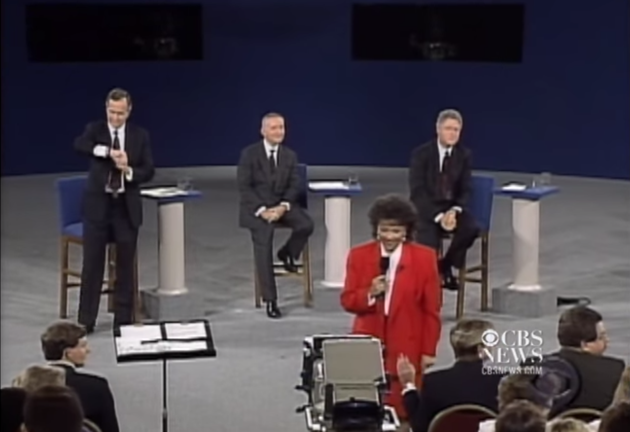 1992: President George H.W. Bush checks his watch mid-debate.
While debating challenger Bill Clinton, President George H.W. Bush glanced down at his wrist to check the time. It was an inopportune moment—at the same time, a woman asked the candidates how they could relate to the economic hardships facing the average American. Bush immediately looked out of touch.
Bush described the incident in a 2008 interview with Jim Lehrer: "Now, was I glad when the damn thing was over ... And maybe that's why I was looking at it, only 10 more minutes of this crap, I mean."
Watch the slip-up here.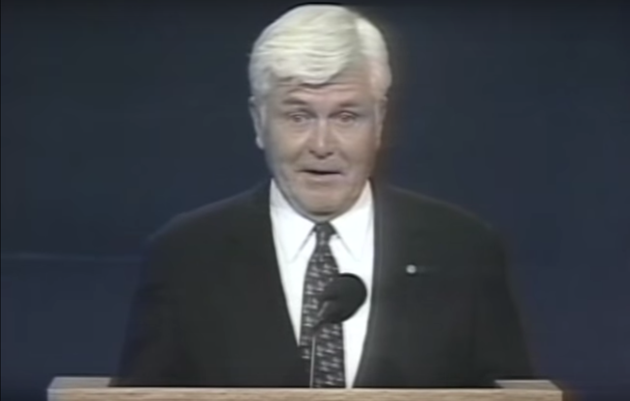 1992: "Who am I? Why am I here?"
Perhaps the debate stage isn't the best time to ponder the great mysteries of life. Adm. James Stockdale, Ross Perot's choice for vice president in 1992, began his opening statement by asking, "Who am I? Why am I here?"
Watch Perot question everything here.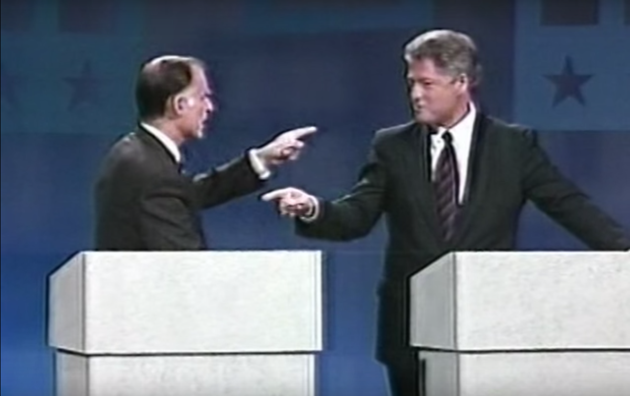 1992: "You're not worth being on the same platform as my wife."
Bill Clinton lost his temper after Jerry Brown accused him of "funneling money to his wife's law firm for state business."
"I don't care what you say about me, but you ought to be ashamed of yourself for jumping on my wife. You're not worth being on the same platform as my wife," Clinton responded.
Watch Bill defend Hillary here.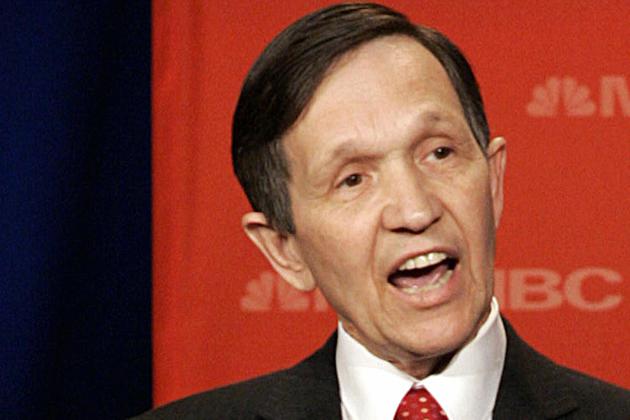 2008: Dennis Kucinich claims he saw a UFO.
During the 2008 Democratic primary debates, Tim Russert asked Rep. Dennis Kucinich about allegations that he had seen a UFO. Kucinish confirmed that, yes, he had seen an unidentified flying object.
Watch Kucinish's admission here.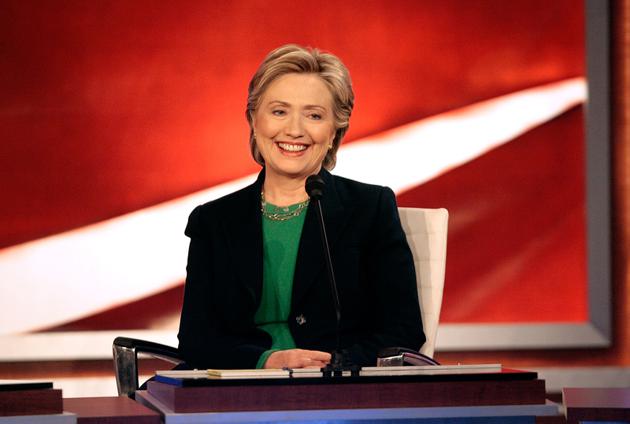 2008: "You're likable enough, Hillary."
Then-Sen. Hillary Clinton was asked how she would respond to voters who "liked Barack Obama more." Sen. Obama interrupted her answer to add, "You're likable enough, Hillary."
His comment was seen as condescending. "It was an ugly moment that showed a side of Obama we had not seen and it might not have been characteristic," wrote Richard Cohen for Real Clear Politics.
Watch the exchange here.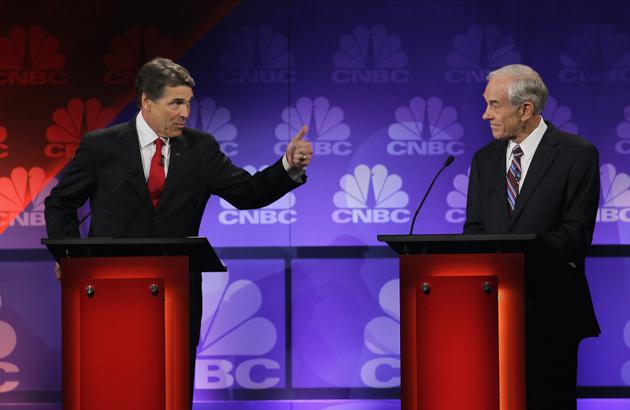 2012: "And I will tell you, it's three agencies of government when I get there that are gone ..."
In the 2012 Republican presidential primary debates, Governor Rick Perry stumbled while naming the three agencies of government he would eliminate as president. He began by naming two—the Commerce Department and the Education Department—before failing to come up with a third.
Watch the gaffe here.