Standing Out in a Crowd of Men
This oil boomtown poses unique challenges for women trying to strike it rich. One oil woman made it on her own.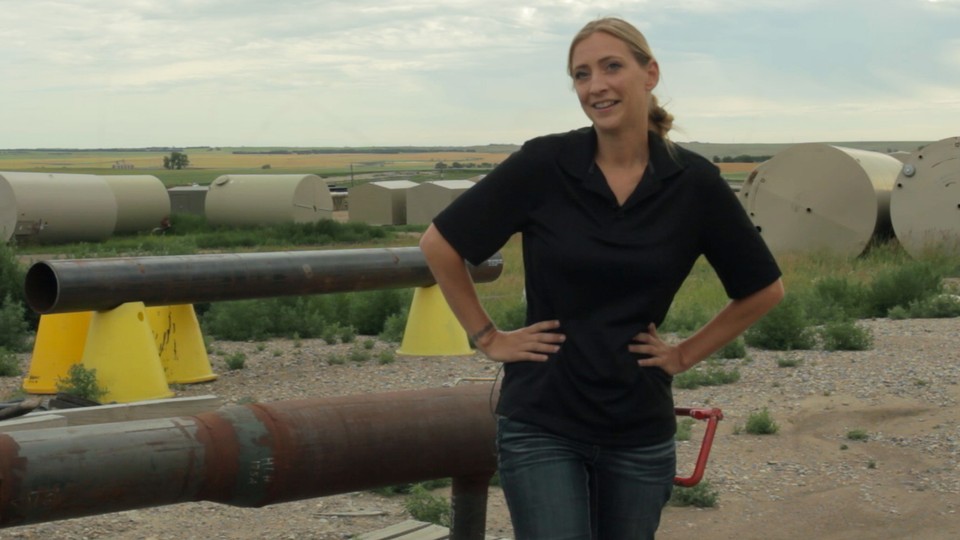 It's not easy being a woman in this oil town. Men have been arriving by the thousands in recent years to work in the nearby Bakken oil fields. In the same time period, women reported more harassment, stalking, and assaults than ever before.
Though an increase in the number police officers has made many women feel safer these days, in the surrounding counties single women are still outnumbered 1.6-to-1 by single men. Over the past seven years, North Dakota has become the state with the third-highest ratio of single young men to single young women in the country.
The competition for jobs in the male-dominated oil industry has also made it hard for women to make their own fortunes. This is the story of one woman who managed to beat the odds.
Men hold 85 percent of jobs in the U.S. mining, oil, and gas industries, according to the Bureau of Labor Statistics. But women are increasingly staking their claims to the boom. In the first quarter of 2013, women took about a quarter of all new jobs in the oil and gas industry, according to Rigzone, an industry news source.
About 20 percent of oil workers in the United States strongly believe that gender discrimination is a problem in the oil and gas industry, according to a 2013 survey by BP and Rigzone. When it comes to pay, about 36 percent said they think men are paid more than women with similar experience.
Though women still face many obstacles in the oil industry, 75 percent said they think career opportunities for women have improved in recent years, according to the Rigzone survey.