Staffers Donated $130,000 to their Bosses' Presidential Campaigns Last Quarter
About 100 people working for presidential campaigns chipped in more than $100,000 to their bosses in the second quarter.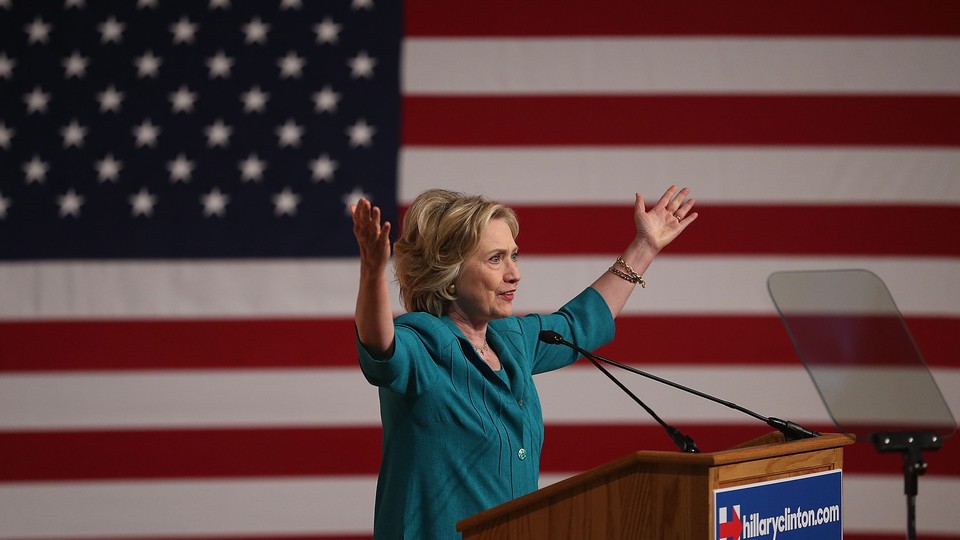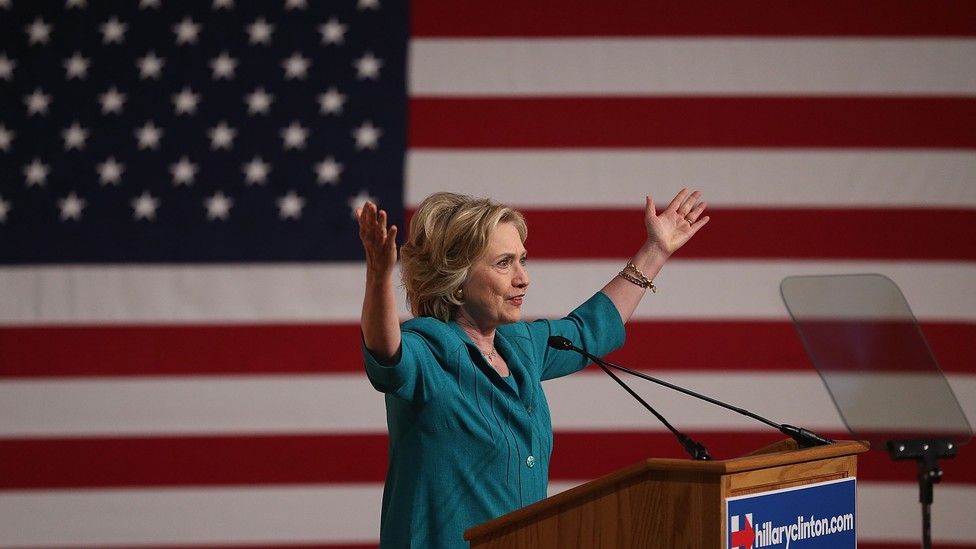 The people working to elect the next president are investing more than just their experience and time in these campaigns. Some are also sending money to their candidates.
Presidential candidates, mostly Jeb Bush and Hillary Clinton, raised roughly $130,000 from about 100 people working on their campaigns, according to a National Journal analysis of itemized donations made public in second-quarter filings with the Federal Election Commission.
The donations cover people who listed presidential campaigns as their employers or appeared on campaign payrolls. They range from $900 in computers handed over to former Rhode Island Gov. Lincoln Chafee's campaign, to maximum contributions from staffers and their spouses, as was the case with Frank Sadler, Carly Fiorina's campaign manager, and his wife Kelly, a reporter for the Washington Times, who gave $5,400 to Fiorina's campaign. Employees in every level of the hierarchy — from campaign manager to intern — chipped in at least $200 to various campaigns.
Clinton's campaign staff — led by campaign chairman John Podesta and campaign manager Robby Mook — gave the most back to their campaign in the spring, putting $50,000 into her run for president. (That works out to about one-tenth of one percent of Clinton's total fundraising in the second quarter.) People working for Martin O'Malley's presidential bid gave less than $7,000 in the same time. If any staff for Bernie Sanders donated to their boss last quarter, it was in small, unitemized amounts — under $200.
Among Republicans, Bush's staff appeared to be most generous to their boss, giving $40,000 in itemized contributions back to the former governor of Florida. About half of that, including a $2,700 gift from Bush campaign manager Danny Diaz, came in the last week of June, right before the second quarter ended — and right after Bush formally announced his campaign. Former Hewlett-Packard CEO Fiorina collected about $13,500 in itemized contributions from five people on her campaign who all gave the legal maximum May 4, the day she launched her campaign.
Employees of the other Republican candidates that filed disclosure reports for the second quarter — including Ben Carson, George Pataki, Lindsey Graham, Marco Rubio, Mike Huckabee, Rick Perry, Rick Santorum, and Ted Cruz — didn't give more than four figures collectively to any given campaign. Staffers for Donald Trump and Rand Paul didn't disclose any large donations to their bosses' campaigns.
We'll have to wait until the third quarter to see how much that staffers for Scott Walker, Chris Christie, John Kasich, Jim Gilmore, and Jim Webb gave to their campaigns. Since they didn't officially begin their presidential campaigns until July, their fundraising won't be disclosed until October.
Most of the staffers contributing to the campaigns also appeared on the campaigns' payroll during the same quarter. However, there are some who are supporting the campaign professionally but are not listed in the campaign's salary records, including Pataki's lone staffer/donor: assistant Kimberly Cappelleri.