Reversal of Fortune: How GOP-Style Primaries Are Threatening Senate Democrats
Intraparty fights produced damaged Republican candidates in cycles past, but for 2016, it's establishment Democrats who see their favorite picks imperiled.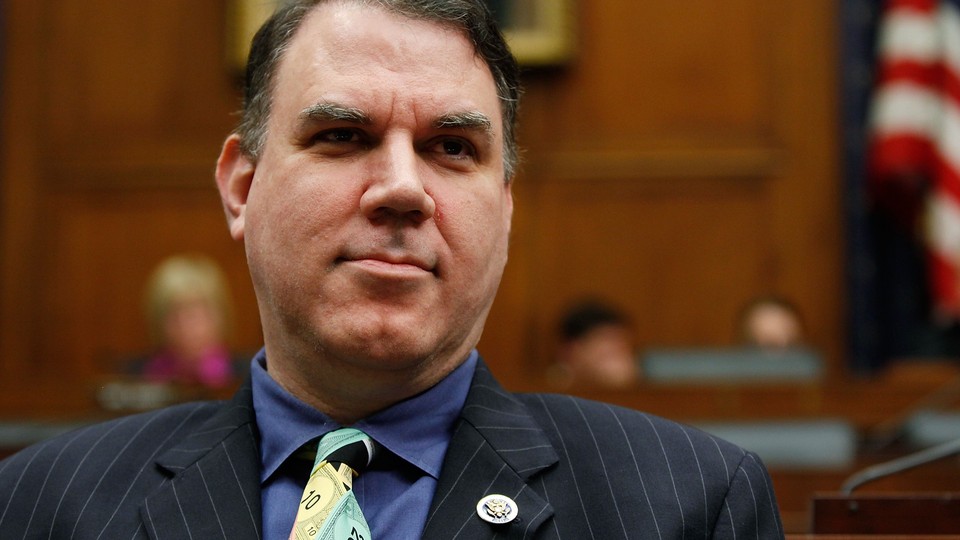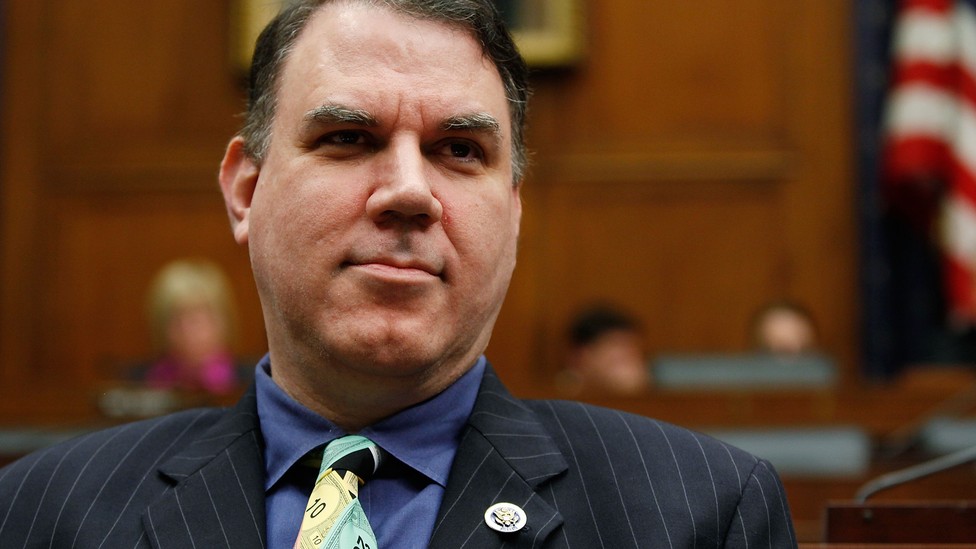 Since President Obama took office, Republicans have squandered a litany of winnable Senate races because a hard-fought primary left them with a damaged — or outright unelectable — nominee.
In 2016, it might be the Democrats' turn to shoot themselves in the foot.
In a quartet of key battlegrounds, Democrats are bracing for bitter primaries that party leaders worry will complicate their hopes of retaking a Senate majority. The latest showdown was set Tuesday, when a former top aide to Pennsylvania Gov. Tom Wolf, Katie McGinty, declared she would seek the party's nomination for Senate in a race that already includes former congressman and 2010 nominee Joe Sestak.
The Pennsylvania race joins a list of intraparty showdowns that already includes Ohio, where former Gov. Ted Strickland is trying to fend off a young city councilman from Cincinnati, and Illinois, where Rep. Tammy Duckworth faces the former president of the Chicago Urban League. In Florida, the most high-profile fight of all awaits, when outspoken Rep. Alan Grayson takes on Rep. Patrick Murphy.
The bevy of primaries is a relatively new phenomenon for Democrats, who have escaped most recent election cycles with nary a serious fight in a state considered a general-election battleground — and it has left leading operatives scrambling to devise a strategy to make sure the strongest possible nominee reaches the general election. The fights have also left Republicans sensing opportunity to help their own chances of holding onto a majority.
"It's sweet to watch the Democrats struggle with an issue that we had to work through over a couple of election cycles," said Steven Law, president of Senate Leadership Fund, a group dedicated to helping Republicans win Senate races. (SLF is a spin-off organization of the Karl Rove-backed American Crossroads, which Law also runs.)
Republicans have a handful of potentially damaging primaries of their own, headlined by a four-way race in Florida. But Democrats face extra pressure because their margin of error to win back the Senate — a net gain of four seats if the party retains the presidency, five if it doesn't — is already slim. One errant primary could tip the balance of power.
That could explain why party leaders, led by the Democratic Senatorial Campaign Committee, have made such an unusually aggressive move early to identify and support the candidates they think give the party the best chance to win in the general election. Already, the party has endorsed Duckworth in Illinois, Murphy in Florida, and Strickland in Ohio. The committee has yet to issue an endorsement in Pennsylvania, but its leaders tried unsuccessfully for months to recruit an alternative to Sestak, whom they view as unpredictable. Another influential Democratic group, Emily's List, has signaled it would be supportive of McGinty's candidacy.
The endorsement guarantees recipients strategic, staff, and — above all — financial support from party leaders and major donors. The bigger question is whether Democratic groups like the DSCC begin spending heavily on TV to support their preferred candidates. Officials there wouldn't rule it out.
"We don't forecast or speculate on potential spending decisions, but we are the largest spender in Senate races on the Democratic side," said Justin Barasky, DSCC spokesman.
Another Democratic outside group, Senate Majority PAC, has never participated in primaries before. But the organization, a super PAC formed after the 2010 election to assist Democratic Senate campaigns, has also never had to grapple with a competitive Democratic primary in a general-election battleground. A spokesman at SMP declined to discuss the group's strategy.
The aggressive approach carries risk. It lets Democratic challengers adopt the position that they represent rank-and-file Democrats — not the party establishment. Andrea Zopp, the former Urban League head running against Duckworth, said she was "saddened and shocked" by the party endorsement of her opponent. One ally of hers, the Rev. Jesse Jackson, wrote a letter to DSCC Chairman Jon Tester decrying the move. Former party leaders in Ohio have complained that Washington Democrats have been too heavy-handed in their endorsement, not giving Cincinnati City Councilman P.G. Sittenfeld a chance to prove himself against the more experienced Strickland.
On Tuesday, Sestak responded to McGinty's announcement in similar fashion — urging Democrats to ignore the wishes of party leaders who don't have their best interests at heart.
"Trust is the biggest deficit in America today," Sestak said in a statement. "The establishment has let us down — Washington has forgotten that it is about people above party, above type."
Even in the eyes of Republicans hopeful for disruptive primaries, Zopp and Sittenfeld are long-shots to cause major problems in a primary. In Florida, however, the volatile Grayson is seen as a major threat to either win the primary or damage Murphy's general-election candidacy.
It's why Republicans, led by the free-market Club for Growth, have already spent money on TV ads in the state in May with the aim of actually boosting the liberal congressman. It's the kind of primary meddling that Democrats deployed famously in 2012, when they ran ads in a Republican primary to boost former Rep. Todd Akin of Missouri.
With the plethora of competitive Democratic primaries this time around, Republicans say it's something they are seriously considering.
"I wouldn't want to predict that we would invest significant resources in any of them, but we might," Law said.
A spokesman for the Club said the group has not ruled out future TV ads in Florida similar to the one it ran in May.