Photos of California's Devastating Wildfires
More than 100,000 acres have been scorched in recent months.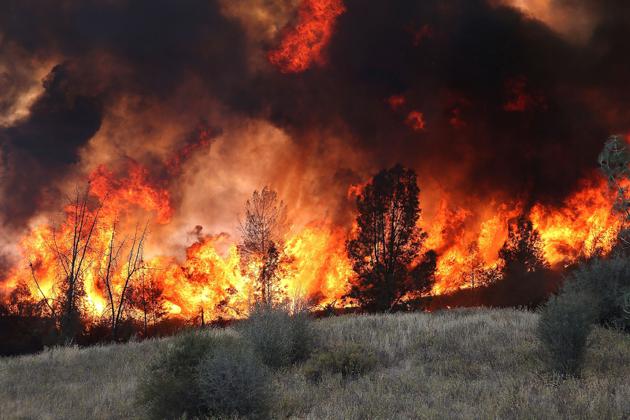 California can't seem to catch a break. Plagued by drought and a subsequent scourge of wildfires, the state is struggling to recover from a desperately dry summer.
An estimated 117,960 acres of land have burned since the beginning of this year, up from 87,000 during the same time last year. While all parts of the state have faced fire hazards, the northern region has been hit especially hard. Thousands of residents have been forced to evacuate their homes, and, as of July 31, California mandated a state of emergency to bolster responses to the fires.
"California's severe drought and extreme weather have turned much of the state into a tinderbox. Our courageous firefighters are on the front lines, and we'll do everything we can to help them," Gov. Jerry Brown said in a press release.