Ohio's Proposed Marijuana Amendment Could Put John Kasich in a Tough Spot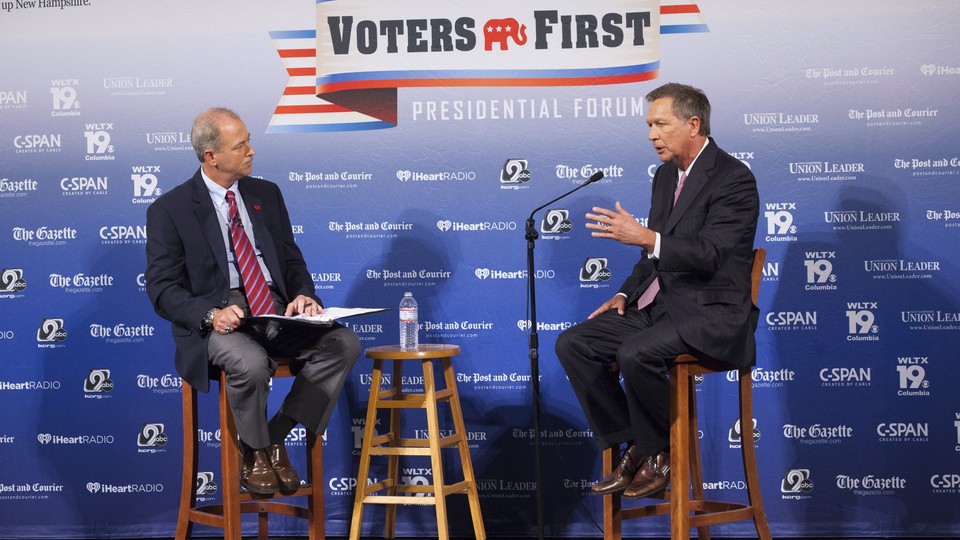 While Ohio Gov. John Kasich is thinking about how to win the Republican nomination and the presidential election in November 2016, he now also has to think about an upcoming vote back home on marijuana legalization.
On Thursday, Ohio's secretary of State said that advocacy organization Responsible Ohio had collected a sufficient number of signatures for a referendum to be on the ballot this November.
The referendum would amend the state's constitution to allow for both personal and medical marijuana use for people 21 years of age or older.
Previously, Kasich said he was opposed to legalizing marijuana, but he suggested back in April that as president he probably would not go after states that have legalized, like Colorado and Washington.
Rob Nichols, Kasich's press secretary in the governor's office, said Thursday that the governor is opposed to the amendment.
Asked how Kasich would act as governor if the state voted for the amendment, Nichols told National Journal, "Let's have that discussion when there's not an if."
But the ballot initiative could thrust marijuana further into the spotlight in the primary race. Sen. Marco Rubio has said he would enforce federal laws barring the drug, even in states that have legalized it, as has New Jersey Gov. Chris Christie. Conversely, Sen. Rand Paul has received donations from a pro-marijuana organization.
Kasich has at times shown a tendency to back down when voters push back against him, as was the case with a referendum against his stripping of collective bargaining rights for public employees. But in a ballot referendum right before primary season starts, Kasich may be split between listening to voters in his home state versus voters in Iowa or New Hampshire.