Latino Twitter Reacts to Trump Ejecting Ramos
Ramos is beloved among Latinos, and Twitter let Trump know it.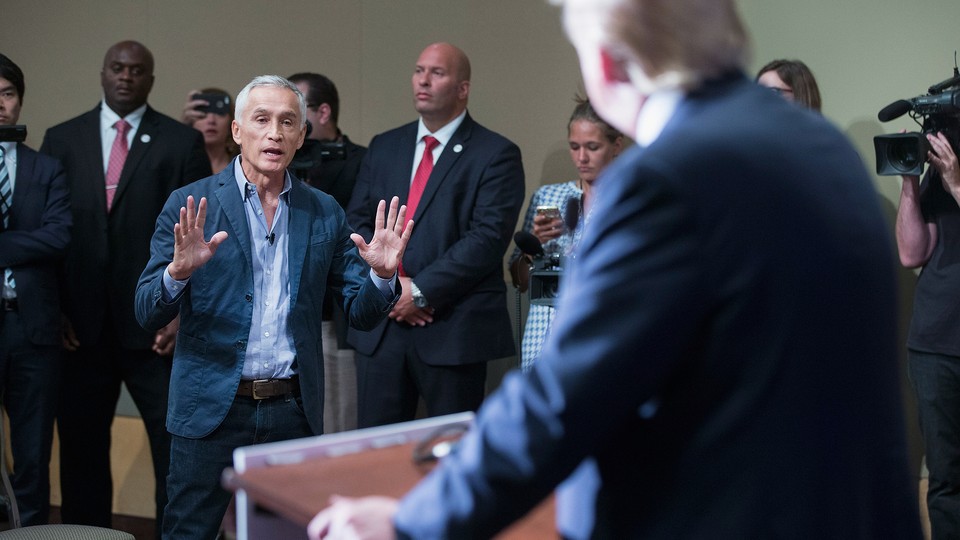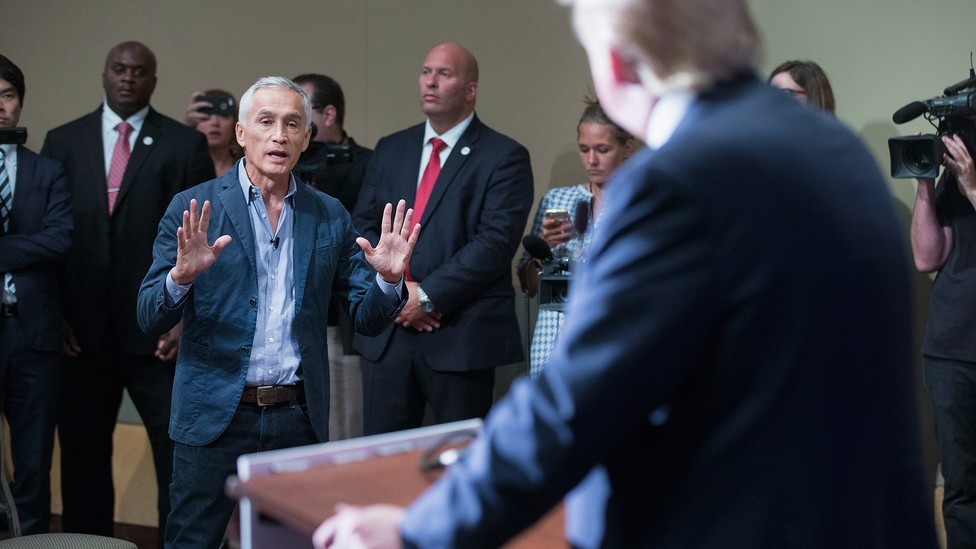 Influential Latino journalist Jorge Ramos was kicked out of a Donald Trump press conference Tuesday night in Iowa, following a series of pointed questions from the Univision reporter surrounding the Republican candidate's positions on immigration.
(Related article: "Following Univision's Lead, NBC Cuts Business Ties With Donald Trump")
After telling him to sit down several times, Trump shouted, "Go back to Univision," just before the journalist was physically removed from the room. Ramos later came back to the room for a series of heated exchanges about how as president Trump would build a wall, deport 11 million undocumented immigrants, and reform the immigration system.
(Related article: "Trump Is Not Apologizing for What He Said About Mexican Immigrants")
Watch the exchange:
It didn't take long for leading Latinos on Twitter to react to the incident, citing Ramos' popularity and his influence in the national conversation. Earlier this year, Ramos was named one of Time magazine's 100 most influential people. Ramos has been an anchor on Univision since 1986, where his nightly program has an average audience of nearly 1.9 million viewers, according to the Pew Research Center.
"My solidarity is with journalist @jorgeramosnews. No one should diminish freedom. In a democracy, the right to decent is essential."
"I wish for a future in which my children see more exemplary Americans like Jorge Ramos @jorgeramosnews."
"My solidarity is with @jorgeramosnews. Very worrisome intolerance from @realDonaldTrump. Even if he doesn't win, he is poisoning public opinion."
"Trump, like any fascist, only knows force, not reason."
"Trump once again shows his hatred of Latinos, ejects @jorgeramosnews from press conference."
"Listen to the arrogance and pride of Trump as he speaks to @jorgeramosnews. Deplorable."
"I am not a fan of @jorgeramos. I have a lot of doubts about his concept of activism journalism. But what happened today is in poor taste."