How Lower-Tier GOP Candidates Can Make the Most of the 'Happy Hour' Debate
Republican candidates relegated to the 5 p.m. debate are at an early disadvantage. But they're working hard to paint a rosy picture about their chances from here.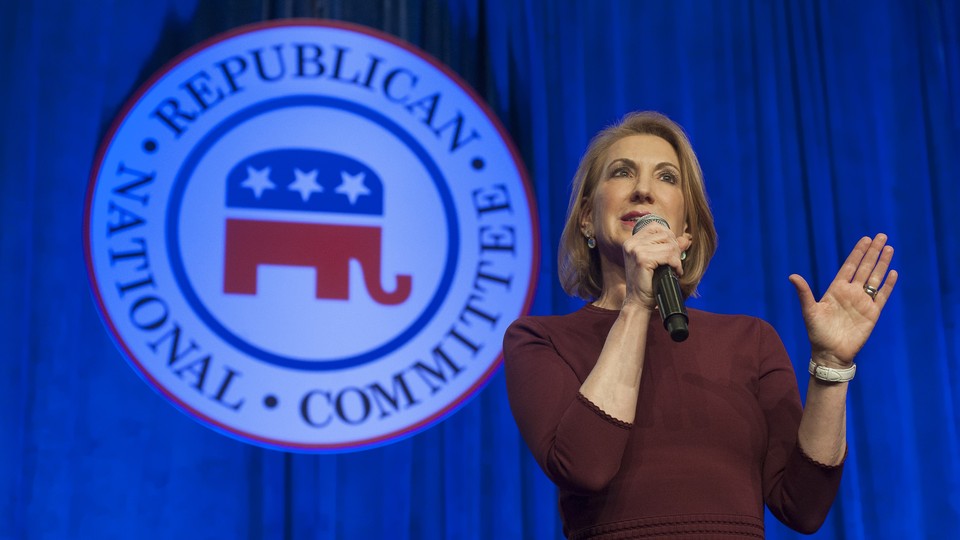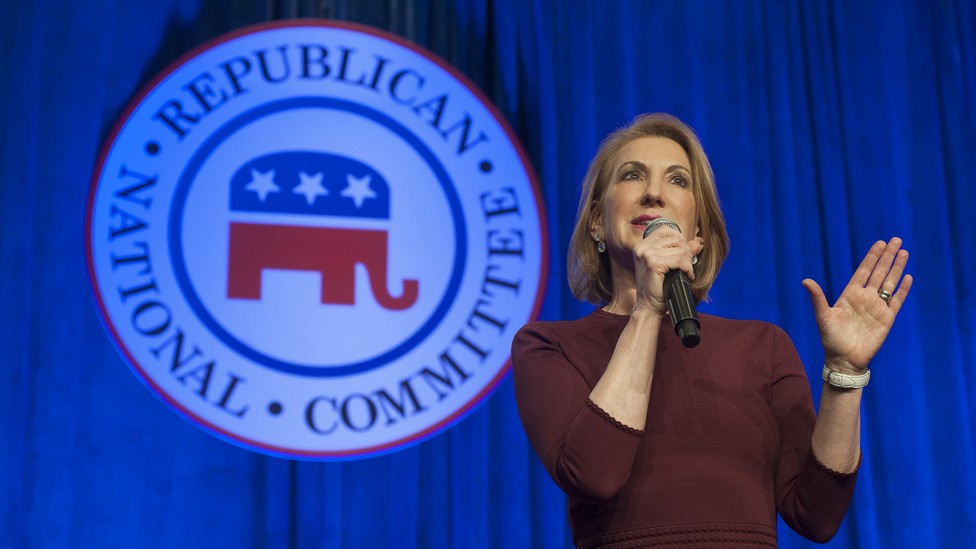 Carly Fiorina and Bobby Jindal won't step onto the main stage of the Quicken Loans Arena in Cleveland, Ohio, for the first major 2016 Republican presidential debate on Thursday evening.
But left-out 2016 contenders relegated to an earlier debate — an event that Lindsey Graham has dubbed "the Happy Hour Debate" — want the world to know: That doesn't mean they can't win the White House.
After finding out that their candidates failed to qualify for the headlining GOP debate hosted by Fox News, Fiorina's and Jindal's campaigns were quick to downplay its importance and to deliver a message that the White House hopefuls are keeping an eye on the ultimate prize.
"Gov. Jindal is hunting where the ducks are — in Iowa, meeting with voters. We are seeing great results as enthusiasm and support for the campaign build," Henry Goodwin, a spokesman for Jindal said.
Sarah Isgur Flores, Fiorina's spokeswoman, struck a similar note: "Regardless of which debate we are in, we remain focused on introducing Carly to our primary voters and on the primary and caucus competitions next year."
But Republican strategists warn that missing the first prime-time debate could do serious damage.
"Does it sort of put your campaign on life support? Yes, it does," Ford O'Connell, GOP consultant and former campaign adviser to John McCain, said. "You want to be in the top-tier debate."
The outcome of a presidential campaign is unlikely to hinge on a single debate. But for 2016 Republicans struggling to compete in the polls, missing the main event means one less chance to win over voters — and donors — as they try to raise their national profile in a crowded GOP field.
So far, the GOP prime-time contenders have raked in roughly $300 million, including super PAC money, compared with just under $40 million scraped together for candidates slated to compete in the earlier debate. That data, courtesy of Federal Election Commission filings, stands as a stark measure of the ground that the second-tier White House hopefuls may have to make up if they want to win the race.
Of course, Fiorina and Jindal — along with Graham, Rick Perry, Rick Santorum, George Pataki, and Jim Gilmore — will still have an opportunity to make their case in a Fox News debate held just a few hours before at 5 p.m. on Thursday.
But that doesn't mean they're not at a disadvantage: The debate taking place later that evening has been billed as the main event and is expected to draw a far larger audience, partly as a result of Donald Trump's presence onstage.
"In the immediate aftermath, it's going to almost be as if you're not running for president at all," Matt Mackowiak, a Texas-based GOP consultant, said. "If you're not in the prime-time debates, not only do you miss out on a huge audience, you're also not going to be part of any of the conversation about that event."
Failing to soar high enough in the polls to participate in the big debate might also scare away would-be supporters who would rather tie their votes and their money to a candidate seen as more likely to win.
Fox News rolled out the debate roster Tuesday night based on an average of recent national polls. When CNN hosts the next major GOP debate in September, the network intends to similarly invite a top-10 pool of candidates to face off, while hosting a separate forum for contenders who miss the mark.
Both debates — along with seven others set to unfold this year and next — have been sanctioned by the Republican National Committee.
But even as some of the candidates missing out on the first prime-time debate work to paint a rosy picture of the race, campaign aides also made a distinct effort to minimize the significance of the polling that qualified candidates for the event.
"The senator will be taking part in the earlier debate; however, the process employed by both Fox News and the RNC was incredibly flawed," Santorum spokesman Matt Beynon said in a statement. "Eight years ago, Rudy Giuliani was leading the pack, and everyone was writing John McCain's political obituary. National polls are meaningless in August."
It's not just campaigns that are finding fault. The Marist Institute for Public Opinion suspended national primary polling earlier this week amid concern that the benchmarks for the debate cutoff were not a sound use of survey data.
Fiorina's campaign brushed aside the polling in a memo sent out by the campaign's national finance chairman on Monday.
"Historically, national polling at this stage in the race has been misleading, underestimating the candidacies of Jimmy Carter, Ronald Reagan, Bill Clinton, and Barack Obama," the memo proclaims.
And just because a candidate doesn't make it to prime-time doesn't mean he or she is guaranteed to be knocked out of the 2016 race.
Strategists say that there's still a chance that a breakout performance at the early event could help a candidate like Fiorina climb high enough in the polls to make it to CNN's prime-time debate next month.
"If you do well, you could be in the top tier in the next go around, because chances are someone on the main stage will trip and fall, too," O'Connell said. "It's still on Fox. It's still on national television. It's still a big deal."
The challenge for candidates who miss the prime-time event but still show up for the earlier debate will be to make a splash without going overboard.
A video titled "How to Destroy Your Cell Phone With Sen. Lindsey Graham" went viral after Trump handed out the senator's number, generating publicity that Graham continues to capitalize on. Campaigns are likely hoping that a standout performance at the early event could yield a positive YouTube moment that would continue to gain traction long after the debate ends.
Not having to square off against Trump could even be an advantage for the early event candidates, who won't have to worry that the real-estate mogul will suck up all the oxygen in the room — or lob an attack in their direction.
Drawing a not-so-subtle distinction between the two debates, Rick Perry took to Twitter Tuesday evening to say that the early event "will be a serious exchange of ideas and positive solutions to get America back on track."
But above all, the candidates want you to know that they're ready.
"I look forward to answering questions on Thursday in Cleveland," Fiorina wrote in a Facebook post after the debate roster was announced, adding: "I continue to be encouraged by the support of conservative activists and grassroots Republicans across the country."