How Donald Trump Uses Instagram to Troll Jeb Bush
The Republican frontrunner is using his massive social media following to swipe at Bush. Repeatedly.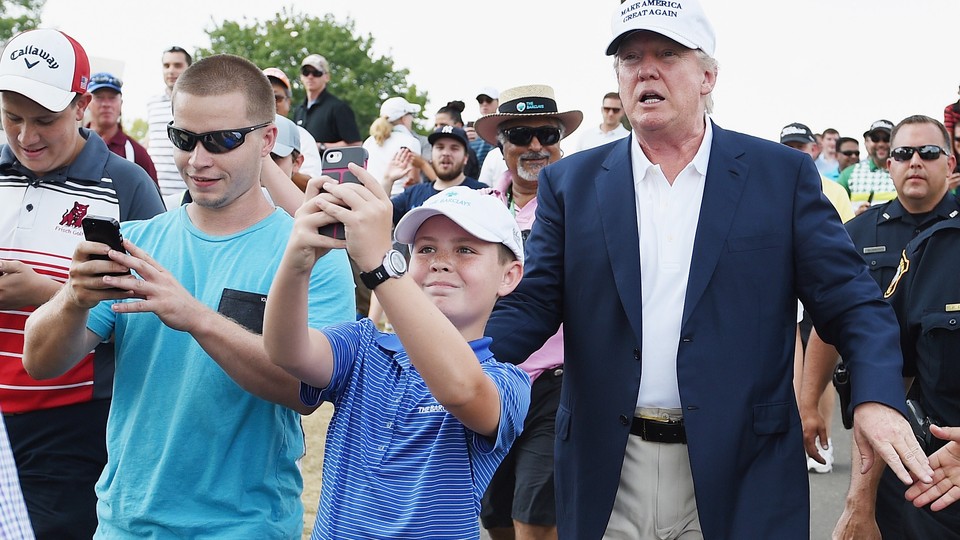 Donald Trump may not have any television ads up yet, but he has found another avenue for releasing quick, biting videos needling at Jeb Bush.
On Monday, the Republican frontrunner posted a video on his Instagram account juxtaposing images of undocumented immigrants convicted of murder with Bush saying many immigrants who come to the U.S. illegally do so as "an act of love," a comment he was criticized for after he made it in 2014. The end of the video has text saying "Forget love! It's time to get tough."
The video touches on numerous tropes that Trump has spoken during his campaign, such as undocumented immigrants being criminals, and includes menacing music to emphasize what Trump sees as the problem.
While this may seem like small ribbing on Trump's part, it could have an impact given the business magnate's wide social media reach. According to his account, Trump has at least 362,000 followers, which is more than ten times Bush's account, which has at least 31,300.
Trump's new Instagram video comes after he posted one last week showing Bush's mother, former First Lady Barbara Bush, saying "we've had enough Bushes" when asked in 2013 if the former Florida governor should run for president. Another video on Trump's account highlights Bush's father, former President George H.W. Bush's famous "read my lips; no new taxes" line, followed by Bush's brother, former President George W. Bush, joking about weapons of mass destruction in Iraq before saying "The Third Time Won't Be a Charm," and the hashtag with Trump's Make America Great Again slogan.
Bush is not the only presidential candidate to be a target on Trump's account either. Trump recently posted a video attacking Hillary Clinton on the use her private email account, going all the way back to the Whitewater.
As an added bonus, it's likely the videos come at a little cost, so the high-rolling tycoon does not have to spend nearly as much of his own cash to spread his message as he would over TV.