How Do We Separate What's Valuable From What's Available?
An experiment in solving the problem of too much information, and not enough time.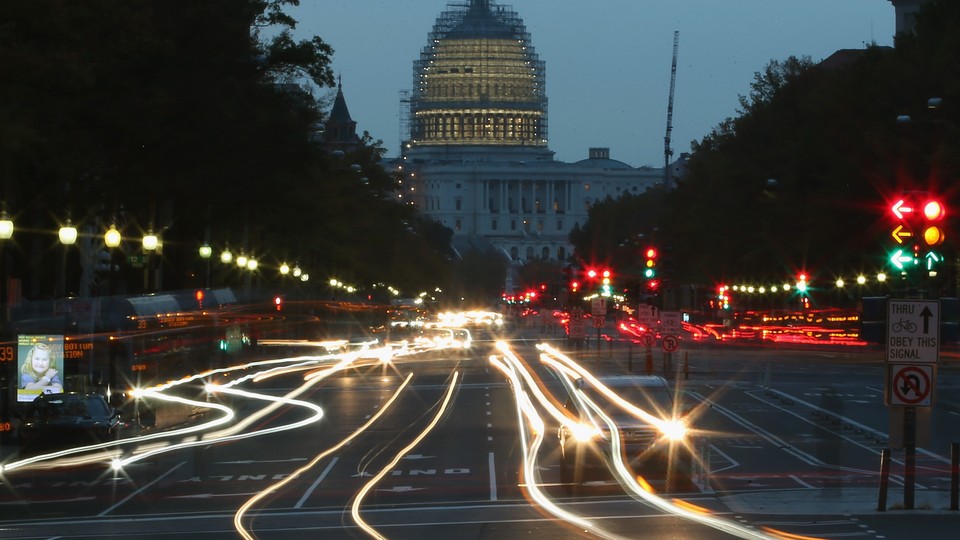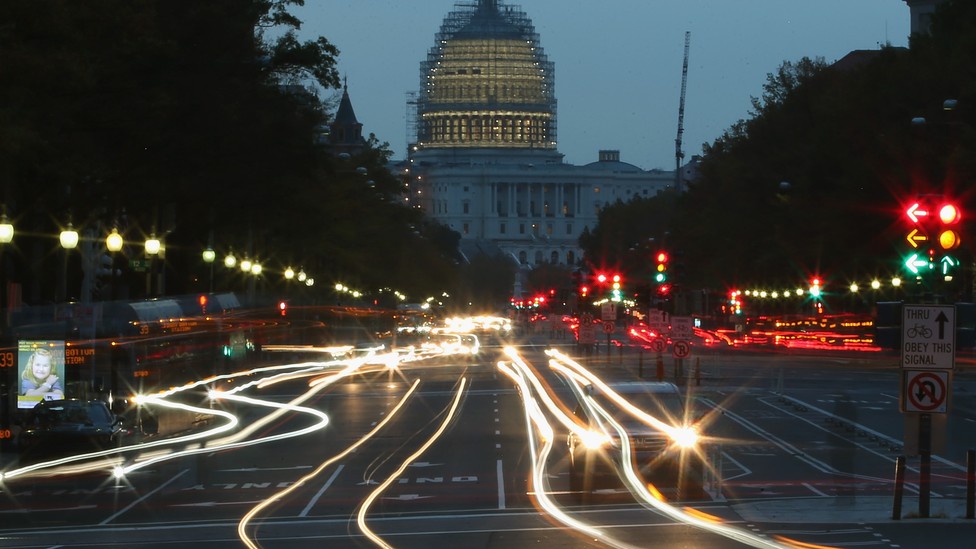 When people think about the top problems facing Washington, information overload probably isn't one of them.
But National Journal has heard the same thing over and over from our audience: There's not enough time to both read and fully digest the news and analysis of the day. At the same time, the pressure to stay informed has only grown stronger.
Today, we're launching what we hope will become a solution.
At the beginning of August, we began working on an idea to deliver fast analysis to Washington decision-makers, our core audience. Armed with reader data, we set out to create a short-form product that addressed a growing need—separating what's valuable from the firehose of what's available—while staying true to our journalistic priorities and history of high standards.
So what are we doing?
We built what we call a "live briefing," a project that hand-curates the best news in real time and pairs it with short-form, nonpartisan analysis and commentary from National Journal correspondents. You'll find it on our homepage under "What We're Following."
The first stab at this idea mimicked the feel of a social feed. We thought that this would be a smart choice, as it would be "the best of Twitter." However, while it solved the problem of cutting out the noise of social media, it still conveyed the feeling of an endless scroll of information without any context.
So we switched strategies. Now, our product aims to provide readers with the immediacy of Twitter but with the context and analysis of a newsletter. Unlike a traditional newsletter, our analysis is provided in real time, making the product relevant throughout the workday. And contrary to Twitter, it's designed to be easily read and finished.
Distribution is key, and we will be experimenting on all platforms. While this briefing stands front and center on our homepage, it will eventually go everywhere our audience needs—their inboxes, their phones' lock screens, and maybe even their desks.
We're building it live.
The homepage isn't what it used to be. With the launch of this product, we are repurposing it to serve as our own lab for experimentation. What you see today is a beginning. It's not nearly finished, and that's the point.
Testing out an early stage product to the public isn't a new idea, but we felt that this is a big step to increase transparency and learn about our users' habits. It's a little nerve-wracking, but we want our audience to not only use our product—we want them to help build it as well.
To do that, we think it's important to do more than sit behind a screen, monitoring clicks and scroll depth (although we'll be doing that as well). We're going to be actively seeking out feedback from our readers, wherever is most convenient for them, whether that be via a Slack channel, a Facebook group, or just an occasional e-mail.
The idea is that there will never be a final version of this product. Our tool will evolve as our audience's needs change. And that, we believe, is what makes this so exciting.
We're going to launch quickly, and test quickly.
Starting today, we're already building new features and add-ons for the briefing. As we test out our assumptions, we'll share the results here. We're eager to share what we learn, major flops included, and hear your thoughts and feedback!
You can reach us on Twitter at @jeshuf and @andrewmcgill, or e-mail us at teambriefing@nationaljournal.com.
Thanks for joining in on the adventure!