How Democrats Lost Ohio, and How They Plan to Win It Back
Despite a split electorate, the party has been getting trounced by Republicans for a quarter-century.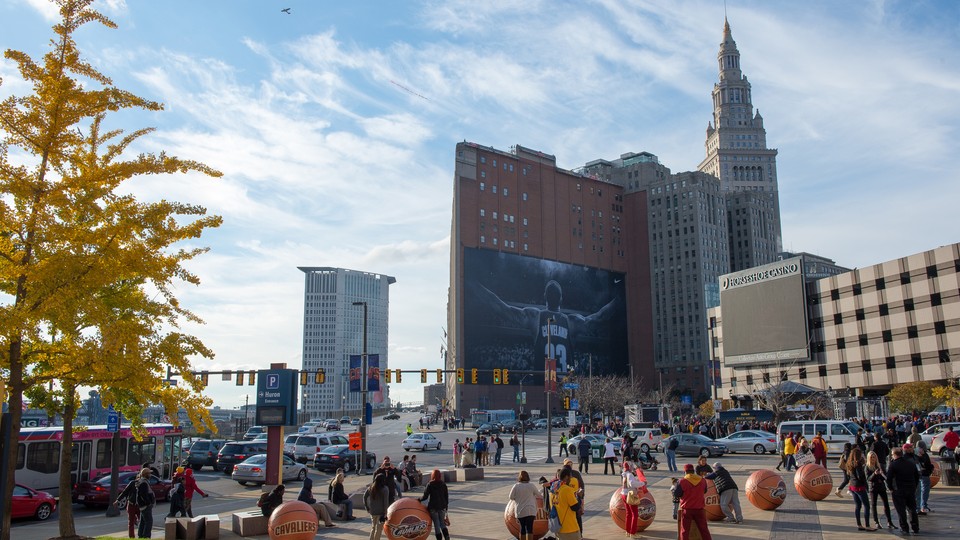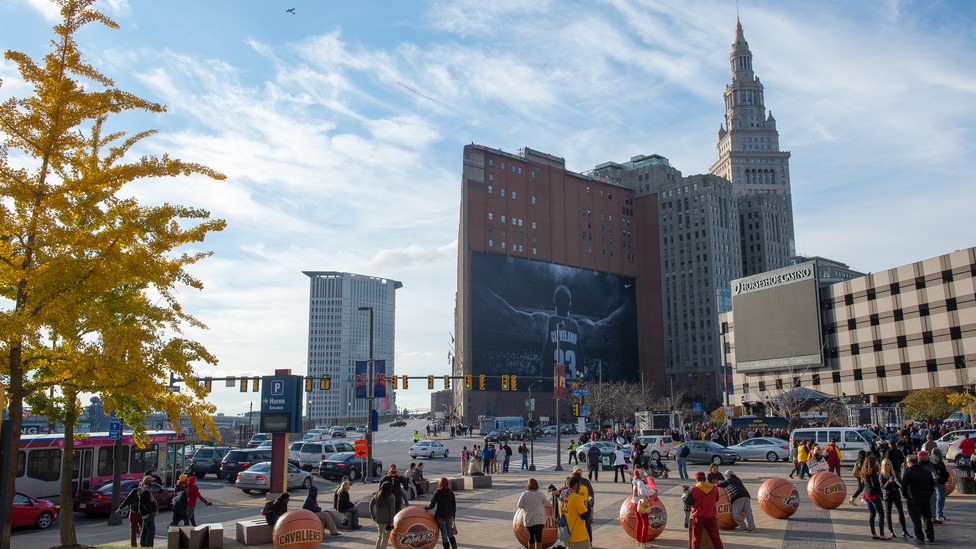 In any other state, it might not be news when the Democratic Party chairman states that "Democrats have a plan." But there was nothing routine when David Pepper made that declaration recently. Pepper probably even counted himself lucky that newspaper fact checkers didn't start issuing multiple "Pinocchios" and "pants on fire" judgments when he suggested that better days may be ahead for his party.
Pepper knows, after all, that Ohio Democrats have had a terrible, horrible, no-good, very bad quarter of a century. They enjoy the national spotlight that comes to Ohio as the quintessential swing state in presidential elections and which this week shines on Cleveland as its hosts the first 2016 Republican campaign debate. But they aren't enjoying the reality that they are mired deep in an historically horrendous losing streak where it counts: at home.
The numbers tell a perplexing story of the near-collapse of Democrats as a force in Ohio. In the 100 years prior to the end of Gov. Richard F. Celeste's time as governor in 1991, control of the governor's mansion was split almost evenly, as befits a swing state. It was 53 years for the Democrats and 47 years for the Republicans. But in the 25 years since Celeste left the Statehouse, there has been little swinging. Democrats have been almost a nonfactor, holding the office for a single four-year term while Republicans have won six terms and are in their 21st year.
The only Democratic victory came in 2006, a year when the Republican brand was tarnished nationally by unending war and in Ohio by gubernatorial scandal. The GOP also made a gift of a nominee much too conservative for the state's moderate tastes. But Ted Strickland's victory was erased four years later when John Kasich ousted him from office after a single term.
Worse for Ohio Democrats, the carnage extends much deeper down the ticket. After controlling at least one house of the General Assembly and most constitutional offices during Celeste's reign and having some of the offices when Strickland was governor, the picture is bleak today. All the constitutional offices — auditor, treasurer, attorney general, secretary of state — are in Republican hands. And Democrats are at their lowest ebb in modern history (since the one-man, one vote Supreme Court decision in 1965) in the legislature. They hold only 10 seats in the 33-person Senate and 34 in the 99-seat House.
The precipitous decline in party fortunes has been masked by a solid showing in presidential races. Democrats carried the state twice for Bill Clinton and twice for President Obama. But the party has lost the formula for winning at lower levels, and many fault the state party operation.
"The Ohio Democratic Party is basically irrelevant," said Jerry Austin, who was Celeste's political strategist and has been working in or running Ohio campaigns since 1967. Today, Austin is skeptical that a state party apparatus that has atrophied and been so ineffective for more than two decades can come up with a plan to turn things around.
The 44-year-old Pepper, who pointedly notes he was just getting out of high school when the steep decline began, insists he can prove the skeptics wrong. It is time, he told National Journal, to "go back to the basics." That means adopting what he calls his "1618 Plan" to win in both 2016 and 2018 when Kasich is term-limited.
"We aren't just focused on the next election or any individual cycle," he said. "Our goal is to go much deeper to get people energized again, both Democratic and independent voters who have decided in the last decade or so that it is only worth showing up on the presidential Election Day. When they do show up that day, we win."
The drop-off is stunning. Numbers compiled by veteran Ohio Republican strategist Mike Dawson show an amazing 44-percent drop in the number of voters who came out for the presidential election in 2012 and those who came out for the gubernatorial election two years later. There were 5.6 million votes cast for president and only 3.1 million for governor.
Strategists in both parties place much of the blame on Democratic failures to recruit strong or attractive candidates for governor. In the seven gubernatorial contests since 1990, Strickland is the only Democrat to reach 45 percent of the vote. In 1994, the nominee drew an embarrassing 24.9 percent; in 2002, the nominee got 38.3; and last year, nominee Ed FitzGerald ran an inept campaign that could muster only 32.8 percent against an unpopular Kasich.
Pepper denies criticism that organized labor handpicked some of the weaker candidates while the party stood by. But he doesn't deny that the party has lost the knack for candidate recruitment. It is something he promises to make the center of his plan for recovery.
No one disputes the contention of longtime Republican strategist Curt Steiner that "the Republican Party has fielded stronger candidates and has worked more cohesively as a team to elect people to office." Steiner, who made his initial mark in Ohio politics by engineering the GOP takeover of the legislature, points there as a key.
In every state, the legislature is the incubator of future officeholders. In Ohio, the legislature gave political starts to the careers of four of the past five governors, including Kasich, Celeste, Bob Taft, and George Voinovich; eight of the last 11 U.S. senators from Ohio, including incumbent Sherrod Brown; and 8 of the 16 members of the House from the state, including Speaker John Boehner. But that recruiting path has been blocked recently because the Democratic numbers are so dismal.
"We don't have a farm system," lamented Tim Hagan, the former Cuyahoga County Commissioner and county Democratic chairman. Hagan felt that personally when he had to run as the gubernatorial nominee in 2002 when no one else would run. "We had to have a candidate. We were unable to recruit candidates. Nobody wanted to sacrifice their political career to run against Taft, except crazy people like me."
Hagan complained that the state party doesn't raise money to help win back the legislature. "Nobody is raising money for that. Everybody is on their own. There is no shared sense of party."
The good news for Democrats is that the impact on the presidential nominee could be negligible. Nominees already know they will get no help from the state party and will need to import their own campaign staff.
"The reason we are really competitive on the national level is because the people in Ohio have nothing to do with those races," said Austin. "They are all national campaign people. They send in people who are skilled and who have experience and they run the campaign and tell the Ohio Democratic Party what to do."
Jim Ruvolo, who was highly respected as state party chairman 1982 to 1991, has called for a complete rebuilding of the party infrastructure and thinks the 2016 nominee can help force that. "The Ohio Democratic party is not where it needs to be," he said. "Obama was able to win in spite of that. But it would be helpful if the party were in better shape."
Pepper insists he has a plan for that.