Harry Reid's Backing Boosts Iran Deal's Chances
The top Senate Democrat is at odds on the issue with his likely successor, Chuck Schumer.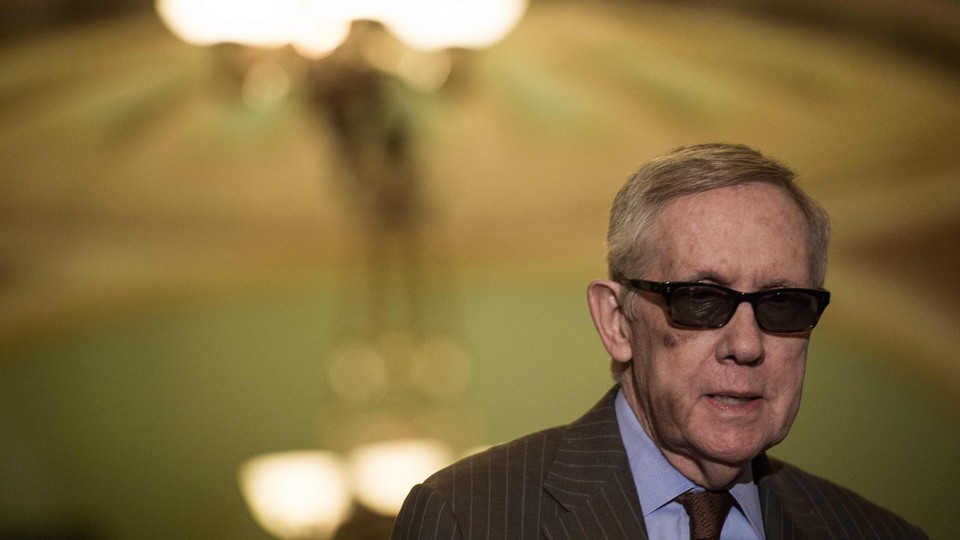 The Senate's top Democrat endorsed the president's landmark nuclear deal with Iran, increasing the odds that Congress will not be able to undermine it in a vote next month.
Sen. Harry Reid's announcement, while not surprising, puts him at odds with his expected successor as the Senate Democratic leader — Chuck Schumer — who has already come out in opposition to the deal.
Reid said in a statement Sunday that the agreement's critics had "failed to articulate a viable alternative."
"This is a good agreement on the merits, imposing the toughest inspections and verification regime in history, and a diplomatic solution is certainly less costly in American blood and treasure than any possible military option," he wrote. "If the Senate rejects this agreement, the international community will not support an attempt to secure another, and they will not support the sanctions regime."
Reid joins 26 other senators who have announced their support of the deal. Only two of the chamber's Democrats, including Schumer, have so far come out against it.
Next month, Republicans will push to disapprove the deal. Should more than two-thirds of each chamber oppose it, than the administration would be unable to lift congressional sanctions, which would imperil the pact and allow Iran to charge that the United States has not lived up to its end of the agreement. Achieving such a high threshold is a tall task for the deal's critics. After Reid, Obama now needs to convince only seven out of 17 undecided Senate Democrats to sustain a veto.
House Democratic Leader Nancy Pelosi is "very confident" that there are enough House Democrats to do that, while Reid said in an interview with The Washington Post Sunday that he was "cautiously optimistic" there is enough Democratic support.
"I strongly support this historic agreement and will do everything in my power to ensure that it stands," Reid said in his statement.