Groundwork for Potential Senate Run Laid as Louisiana Treasurer Seeks Reelection
John Kennedy's former top aide is already fundraising for a Senate super PAC, as Kennedy's campaign runs expensive TV ads despite having no 2015 opposition.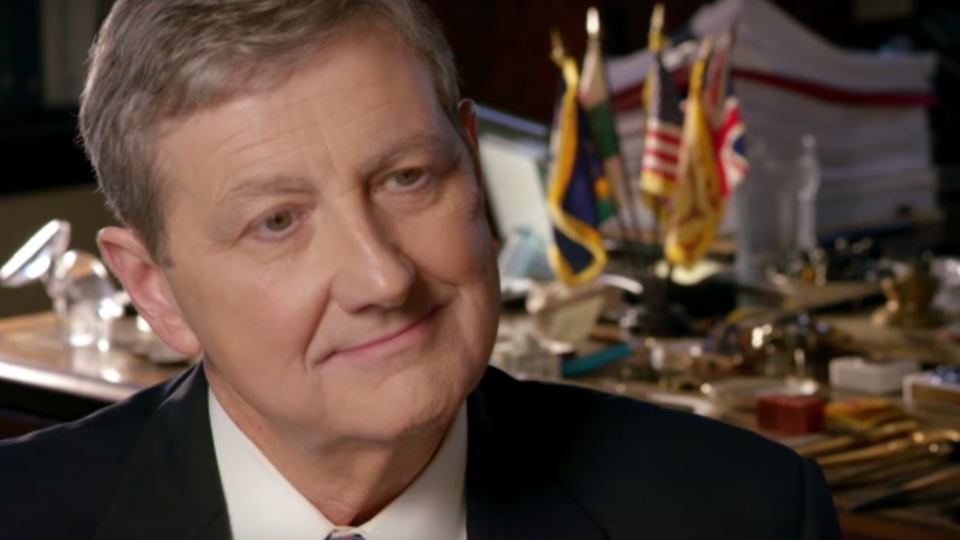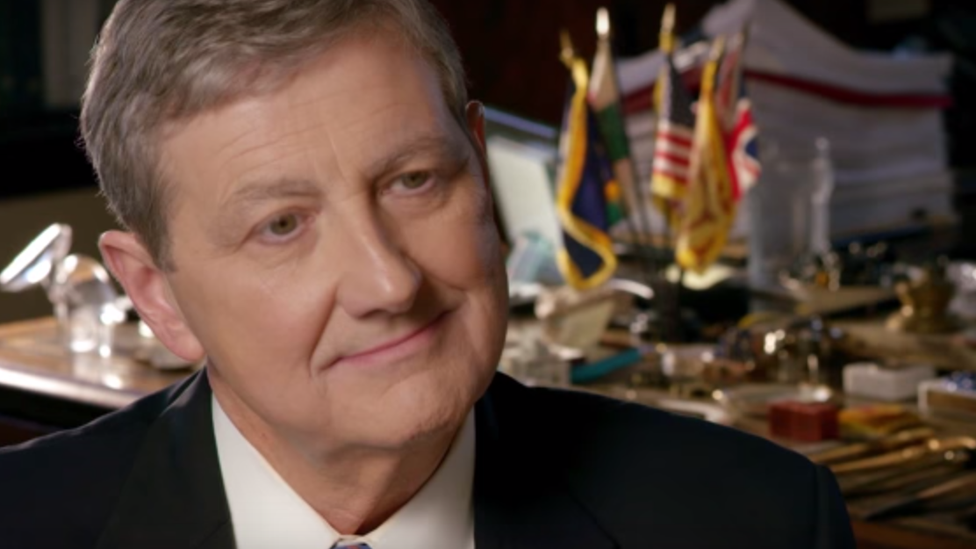 While Louisiana Treasurer John Kennedy's campaign promotes him heavily even though he doesn't have an opponent, his former top aide is already securing commitments for a 2016 super PAC that would support the Republican for U.S. Senate.
Jason Redmond, a former Kennedy aide of 18 years, registered the Louisiana Proud PAC on July 1 after resigning his role in the treasurer's office. Redmond told National Journal Wednesday that donors have already pledged over $100,000 to the PAC to support Kennedy if he decides to run for Senate next year.
That campaign is contingent not only on Kennedy's interest but on whether Sen. David Vitter wins this year's gubernatorial race. If so, Vitter could appoint his own replacement upon taking office. But Vitter has said almost nothing about what he would do in that case, and several ambitious Louisiana Republicans are already priming to run for the seat next year, when Vitter's term expires.
Rep. John Fleming has said he will run no matter who Vitter appoints, while Rep. Charles Boustany told donors he's planning a Senate run and hired an experienced Senate campaign manager earlier this year. Both congressmen have endorsed Vitter for governor—as has Kennedy—and both have raised money far faster than usual this year—more than $700,000 each during the second quarter of 2015. They could use all of that money for Senate campaigns next year.
Kennedy has far more money at his disposal as he runs for reelection as treasurer: $3.7 million, according to a July 16 campaign-finance report. He cannot transfer that money to a federal campaign. But he could transfer it to Redmond's PAC, where it could be spent on his behalf.
Of course, Kennedy can also spend that money promoting himself while he is running for reelection. The four-term treasurer is running an aggressive 2015 campaign even though he does not have a declared opponent, a potential sign of interest in boosting himself toward a Senate campaign next year.
On Wednesday, Kennedy's campaign released a new TV ad produced by prominent Republican media consultant Fred Davis. Though Kennedy is running unchallenged, a source tracking state media buys said the campaign will spend about $1 million on TV over the next month, beaming that ad touting Kennedy's homespun roots and efforts to "see your money spent right" into voters' homes. Earlier this year, Kennedy's campaign published a poll that showed him leading a hypothetical 2016 Senate field.
Still more overtly, Redmond is raising money for that Senate-focused super PAC. The former Kennedy aide sent a fundraising email on Aug. 11 saying "the Louisiana Proud Super PAC will support the candidacy of Treasurer Kennedy should he become an officially announced candidate for the Senate next year." Redmond told National Journal that Kennedy's supporters "are excited and look forward to his possible candidacy."
Kennedy has run for Senate twice before: once in 2004 as a Democrat and again in 2008 after he became a Republican. He finished third, behind a victorious Vitter, in the state's open 2004 primary before losing to Democratic Sen. Mary Landrieu in 2008.
But Kennedy has since become "the most popular statewide elected official in Louisiana," according to a May poll from Southern Media & Opinion Research that pegged Kennedy's job approval at 61 percent. That has helped him to a string of unopposed statewide victories, and it could be a foundation for a third Senate bid next year.