Defense Department Opens Combat Roles to Women
See photos of women who have already served oversees in Iraq and Afghanistan.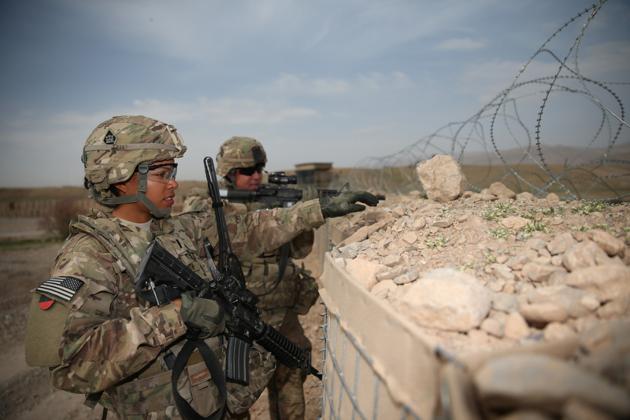 All U.S. combat positions have officially been opened to women, Defense Secretary Ash Carter announced Thursday.
"We cannot afford to cut ourselves off from half the country's talent and skills," Carter said in a press conference.
While the military had opened over 100,000 positions to women in the past three years, special exemptions were given to positions in infantry, reconnaissance, arms and some special operations units, an estimated 220,000 jobs, which will now be available to qualified women.
In August of this year, two women Capt. Kristen Griest and 1st Lt. Shaye Haver, became the first to graduate from the Army's rigorous Army Ranger school.
Carter acknowledged that many women who served in Iraq and Afghanistan had already made sacrifices comparable to their male counterparts.
Click through to see women who have already been breaking down barriers for women in the military.