Deep-Fried, Far-Out, and Served on a Stick: The Newest Grub at the Iowa State Fair
Move over, corn dog. This year's presidential candidates have a whole lot more than you to get awkwardly photographed snacking on.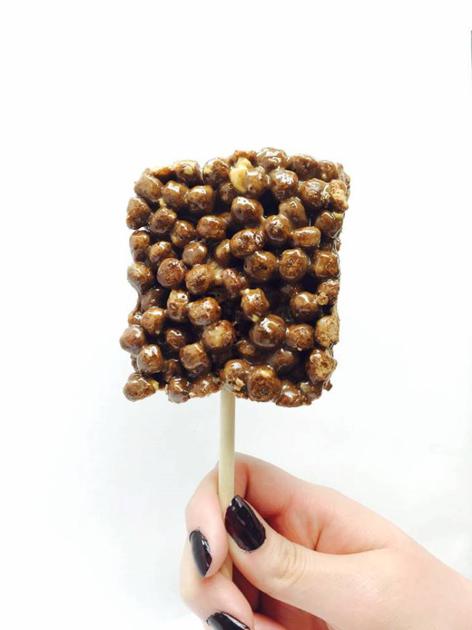 It's the presidential candidate's ultimate rite of passage: eating deep-fried food in front of the cameras.
Starting Thursday, the Iowa State Fair is the place to be for the vast majority of the 2016 presidential bench, even though the state's straw poll is dead. And in between shaking hands with early-caucus goers and participating in a presidential "soapbox" forum, they'll undoubtedly chow down on the festival's characteristically stick-oriented offerings—though probably not all 75 of them. (Previous years' photo ops have brought us Sen. John McCain eating a pork chop on a stick and, famously, Rick Perry and Michele Bachmann dining on corn dogs.)
Among the more daring foods returning to the fair this year are the hot beef sundae (Google Image it, if you dare), Twinkie Log, and pork chop on a stick. And there are healthier options available, too—not that the 2016 candidates will dare risk dining on something low-cal, like a salad-on-a-stick, which exists.
The goal for this year's candidates will be to get through dishes like the Ultimate Bacon Brisket Bomb with any semblance of grace. Here are the details on that and other new-to-the-fair dishes available to the contenders. Our best wishes to Jeb Bush, whose Paleo diet will definitely be tested when he attends the fair later this week.