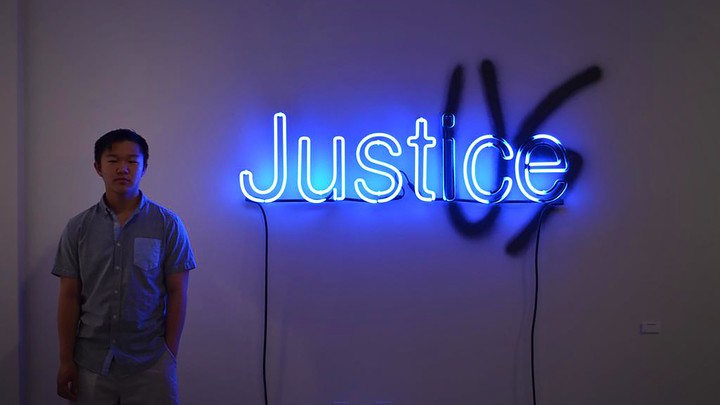 In an attempt to smooth over relations with one ethnic group last week, Jeb Bush managed to offend another—specifically, the fastest growing group in the U.S.
Asked to defend his use of the term "anchor babies" (a pejorative phrase that refers to children born to mothers in the U.S. without visas), Bush explained that in fact, it applies not to Latinos but to Asians. He then asked that those criticizing him on political correctness "chill out."
(Related article: Latino Twitter Reacts to Trump Ejecting Ramos)
Some Asian-Americans responded swiftly online with minimal amounts of chill.
"This is how you throw extra slices of xenophobia on top of your fat stack of xenophobia," blogged Angry Asian Man.
Last Monday, Jason Fong, a 15-year-old from Redondo Beach, California, posted a series of tweets with the hashtag #MyAsianAmericanStory.
I was born in LA to a dad from NYC and a mom who immigrated from Korea. #MyAsianAmericanStory @reappropriate

— Jason Fong (@jasonfongwrites) August 25, 2015
Hundreds more followed suit on Twitter to show their solidarity en masse.
In an interview with the Los Angeles Times, Fong said he was inspired by the Black Lives Matter movement.
He added, "I hope that people can look at this tag, and know that Asians and Asian-Americans are part of the American narrative. Our opinions and our stories matter just as much as those who immigrated less recently."
According to Fong on his blog, the hashtag has been used over 11,000 times, and counting, since last Monday.
The conversation online has sparked stories of tragedy and triumph, injected with pride and fortitude, with plenty of humor scattered throughout. We rounded up the 10 best tweets from this past week:
Jeb won't say it to our faces because we all know Karate. #MyAsianAmericanStory

— Scotty Iseri (@scottyiseri) August 28, 2015
My grandfather immigrated here & despite Chinese Exclusion Act his granddaughter became a Member of Congress #MyAsianAmericanStory

— Judy Chu (@RepJudyChu) August 25, 2015
I laughed with the kids being racist to me at summer day camp years ago because I was new and hoped to make friends. #MyAsianAmericanStory

— Eric Young (@kindofamERICan) August 26, 2015
I never learned any #AsianAmericanHistory in school. I became a historian in order to tell and share our stories. #MyAsianAmericanStory

— Erika Lee (@prof_erikalee) August 25, 2015
In kindergarten, I was teased in the schoolyard for "not speaking good English." Now I edit books for a living. #MyAsianAmericanStory

— Sarah Guan (@Sarah_Guan) August 26, 2015
Asian Americans are #NotYourAnchorBaby, @JebBush. #MyAsianAmericanStory is ours to tell, not yours: http://t.co/3EHC1Hz15o

— Alton Wang (@altonwang) August 25, 2015
Spoke no English when I immigrated at age 6. Now I teach college students how to critically think in English. #MyAsianAmericanStory

— Nancy Wang Yuen (@nancywyuen) August 25, 2015
Being told "you're pretty, for an Asian" and trying to ignore the last part. #MyAsianAmericanStory

— sophia (@thesofixu) August 26, 2015
I married a beautiful boy. Non-Asian (I don't hold it against him). Which couldn't have happened in Asia. Equality. #MyAsianAmericanStory

— Jeff Chu (@jeffchu) August 25, 2015
Why are we #AnchorBabies - is it because we always end up doing the news? #conniechung

— Margaret Cho (@margaretcho) August 25, 2015
We want to hear what you think about this article. Submit a letter to the editor or write to letters@theatlantic.com.
Emily Jan
is the art director of TheAtlantic.com.