Another 150 Hillary Clinton Emails Had Classified Info, State Dept. Says
Revelation comes as State prepares to release 7,000 more pages of Clinton's messages from her tenure as secretary.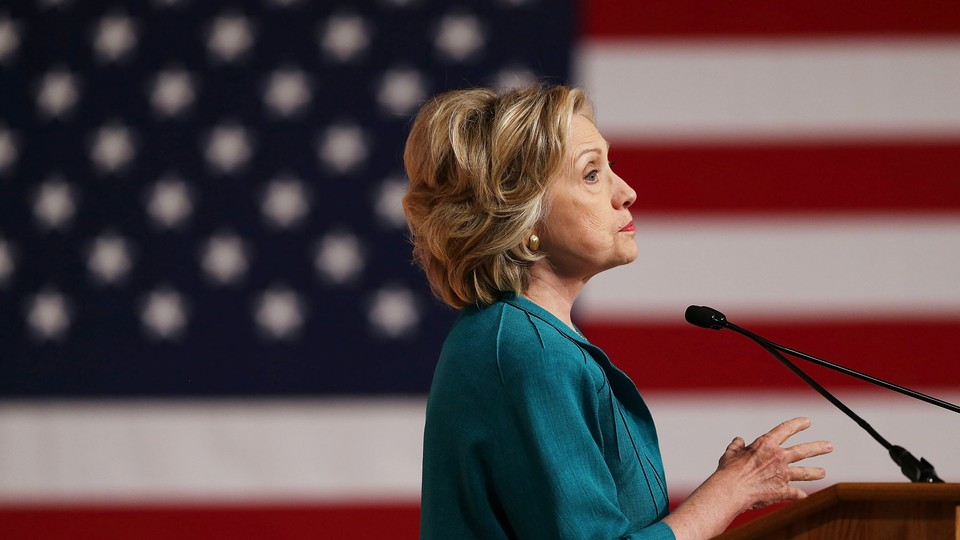 The ongoing vetting of Hillary Clinton's emails for public release has turned up classified information in roughly 150 more messages, the State Department said Monday.
The disclosure came ahead of Monday night's planned release of more than 7,000 additional pages of the Democratic presidential front-runner's messages from her tenure as secretary of State, which will be the largest disclosure yet under the court-ordered release under the Freedom of Information Act.
State spokesman Mark Toner said around 150 emails in the tranche slated for release Monday night will be redacted, but said none of the information deemed classified in the ongoing interagency review of messages on Clinton's private server was marked as classified at the time it was sent.
"We have upgraded a number of these," Toner said. The Associated Press reported Monday that the redacted material in the latest tranche of emails is classified at the "confidential" level, not higher levels such as "top secret."
Another 63 messages from prior disclosures have been redacted because reviewers deemed information classified, but State and Clinton's campaign have said that no information Clinton sent or received was marked classified at the time.
Clinton's stance on the emails in her private email system has changed since the revelation of her unusual arrangement earlier this year. In March she said, "I did not email any classified material to anyone on my email. There is no classified material." Clinton and her campaign have since softened the phrasing, saying that she did not send or receive any information that was marked classified at the time.
The latest disclosure will likely feed GOP criticism that Clinton behaved recklessly with sensitive information.
Toner, however, alluded to differing views within the government about what information should be kept off-limits to the public. "It is not an exact science. It is not black and white. It is not always clear," he said.
The release of more than 7,000 pages will meet a federal judge's order to release, by the end of this month, 25 percent of the roughly 55,000 pages of messages that Clinton turned over to the State Department late last year, the department said Monday.
State intends to release the messages at around 9 p.m. Monday. Toner pushed back against the notion that the timing is aimed at burying the news. He said it's because the review—which includes personnel from State and intelligence agencies—is time-consuming.
"It's because we are getting these emails back from ... this interagency review, we are compiling them, we are actually loading them online. It just takes a long time. And let me tell you, there is a lot of really dedicated, tired people who have been working throughout the weekend to meet this goal," he told reporters Monday afternoon.