46 States Saw Young White Population Decline
This shift will ripple through the working-age population.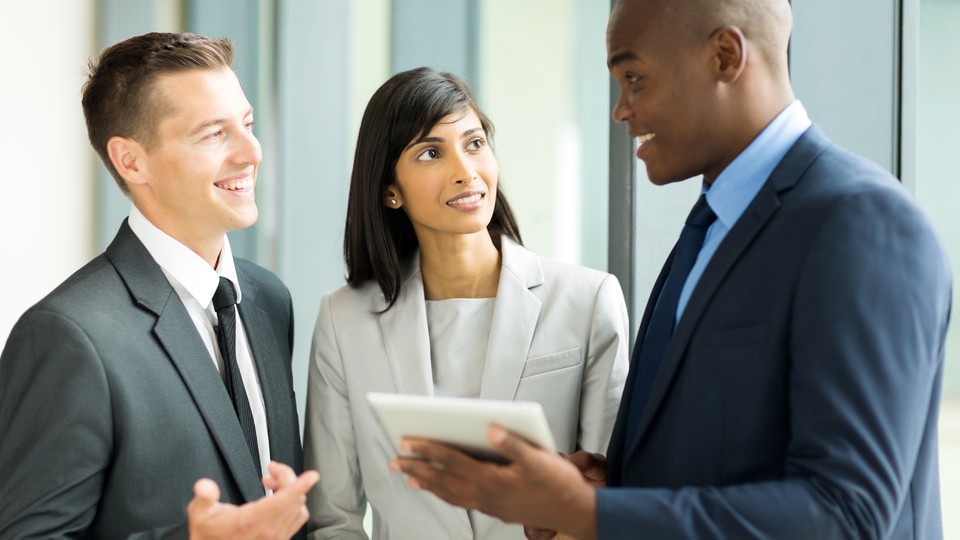 Our labor market is growing increasingly dependent on workers of color who now face persistent gaps in educational attainment and economic opportunity. That's evident in the demographic trends among the young people of today who will comprise the workforce of tomorrow.
Demographer William Frey, a senior fellow at the Brookings Institution's Metropolitan Policy Program, recently analyzed the changes in the youth population across the 50 states from 2000 to 2014.
As the charts below show, Frey's analysis produced the striking finding that the total number of whites younger than 20 declined in 46 of the 50 states over those years. While many Americans may be aware that whites are shrinking as a share of the youth population, the declining absolute number of whites in so many states points toward more profound changes in the nation's make-up than most may be anticipating.
(Related article: "The Three Fastest-Growing Latino Groups Will Surprise You")
Nineteen states saw their white youth population decline from 2000-2014 by at least 100,000 (led by California, New York and Pennsylvania). Among the 50 states, only Utah (at 66,909) saw a significant increase in its population of young whites over that period; the other states that recorded gains (Idaho, South Carolina, and North Carolina) posted minimal advances of 10,791 or less.
Overall, from 2000 to 2014, the nation added 8.2 million non-white kids younger than 20-and lost nearly 6.6 million whites in that age group.
In sharp contrast, the number of kids of color increased in 48 of the 50 states from 2000 to 2014. Twenty-three states added at least 100,000 minority kids over that period (led by Texas, California and Florida). Only Mississippi and Louisiana, the states most battered by Hurricane Katrina, saw a decline in their population of people of color younger than 20.
In all, the number of kids of color added in 30 states exceeded the number of white kids added in any state (Utah).
In individual states, the two trend lines often rocketed in opposite directions.
Over this period, Texas lost 236,736 whites younger than 20--and added 1,553,182 non-whites in that age group. Florida lost 269,319 young whites, and added 740,675 young people of color. In California the replacement was nearly one-to-one: the state lost 929,927 whites younger than 20 and added 914,502 non-whites. Even in the Rustbelt, Pennsylvania lost 456,798 young whites and added 244,902 young non-whites.
Overall, Frey calculated, from 2000 to 2014, the nation added 8.2 million non-white kids younger than 20-and lost nearly 6.6 million whites in that age group.
These changes in the composition of America's youth will steadily ripple through the working-age population. The trends among young people today are one reason Frey and other analysts have projected that rising majority groups will provide all of the net growth in the U.S. workforce through at least 2030. Over that period, Frey and others forecast, not only will whites decline as a share of the working-age population, but the absolute number of working-age whites will also shrink.
That means the nation will grow increasingly reliant for its workers on young people from ethnic and racial groups that today experience higher rates of childhood poverty, are more likely to be disconnected from both school and work, and are completing four-year college degrees at much lower rates than whites. Failing to close those gaps today, Frey notes, could leave American employers scrambling to find enough skilled workers tomorrow.
"The good thing about demography is you can look ahead and see what's coming," says Frey. "And this is something we can point to and work at. The time is now to put a national spotlight on it."
---
Janie Boschma and Stephanie Stamm contributed to this article