Why Bilingual Kids Have an Edge Over the Rest of Us
One in 10 students is classified as English Language Learners (ELLs). Encouraging them to "live in two languages" helps everyone.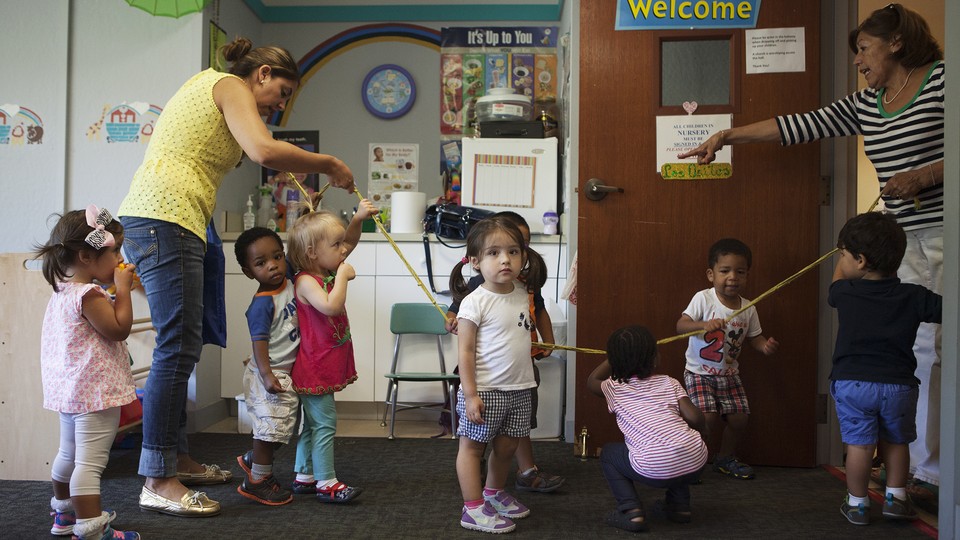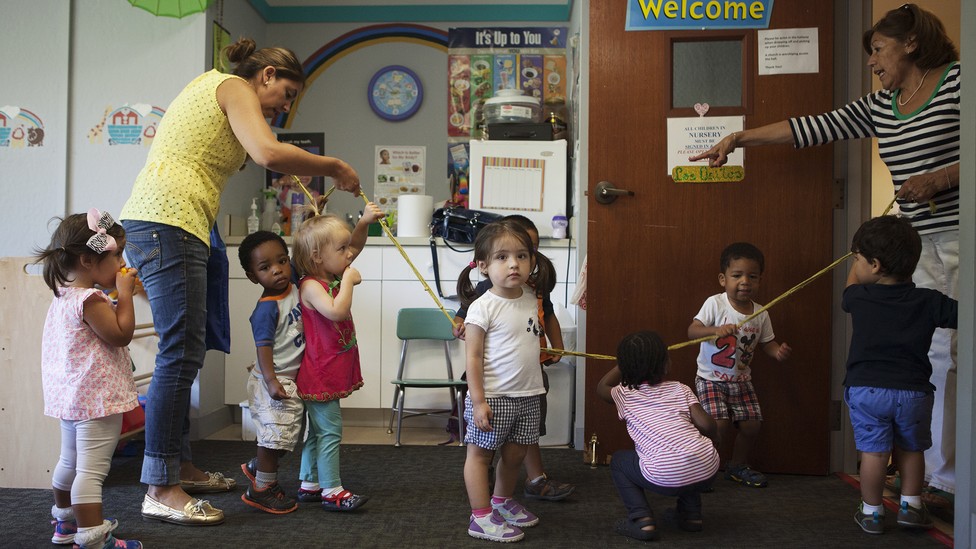 We already know that being bilingual has many advantages. But does it also give kids an educational edge?
Many families that speak a language other than English at home, as well as parents looking to provide their children with additional skills, seem to think so. Recent studies back them up, supporting the idea that speaking more than one language fluently helps kids develop executive function, the part of the brain used for planning and problem-solving, and that it gives them a leg up on understanding how language works.
The most solid data points to an advantage that manifests most clearly later in life, with improved test scores in middle school and beyond, and help to guard the aging brain against dementia and Alzheimer's.
But for many families, the benefits of bilingualism are more immediate and worth starting early, both for concrete and more-emotional reasons.
Cipriano Mejía worried that once his daughters Zolie, 7, and Suzani, 5, entered school, they would have a hard time keeping up their Spanish. He and his wife, Zuremia Hernandez, are agricultural migrant workers based in Immokalee, Florida. The childcare and Head Start programs run by the Redlands Christian Migrant Association gave the family a place to leave their kids safely while they were in the fields. It also fosters their skills in English and Spanish.
"Learning English is important in this country," said Mejía, an immigrant from Chiapas, Mexico, in Spanish. "But at home we speak Spanish." He reads to his daughters in Spanish, and helps them learn to write it. "The oldest was at a good reading level, and she has increased it and even made the honor roll," he said, proudly.
The number of kids like Zolie and Suzani is on the rise. About 4.9 million school-age kids are classified as English Language Learners, almost one in 10 U.S. students. This has meant increased support for models that integrate kids with different language abilities, such as dual-language programs, where students are taught in two languages to become proficient in both, no matter which language they know best at the start. These programs have increased tenfold in the past 15 years, from about 260 in 2000 to over 2,500 now.
Nelson Flores, a professor at the University of Pennsylvania specializing in the role of language in education, believes that programs that address these demographic shifts head on and respect what bilingual kids bring to educational settings benefit work best, and can work in conjunction with the overall educational goals for all kids, such as Common Core requirements.
"A lot of the discourse around bilingual children is that they don't have a foundation you can build on, that you have to start from scratch," he said. "But they are already well-positioned to think of language in ways that the Common Core asks, a lot of the things they do around language are quite academic."
As an example, he talked about a first-grader in Philadelphia who explained in an interview why her English-dominant teacher pronounced her name one way and her Spanish-dominant teacher pronounced it a different way.
"She went into a very elaborate description about it, which showed that she understood that language is used in different ways depending on the context," Flores said.
Barbara Mainsler, RCMA's executive director, said that she and her staff see proof every day of the complex ways bilingual kids manage language and culture across 75 centers operating in 20 counties in Central and Southern Florida.
"I went to one of our charter school and asked a fifth grader named Rodrigo in Spanish, '¿Qué quieres hacer cuando termines la escuela?' What do you want to do when you grow up, and he said, 'Ayudar a mi papá', help my father, in the field. But when I asked him the same question in English, he said, 'I want to be lawyer'." Mainsler laughed as she recounted the story.
"If that doesn't show you the implications of living in two languages, I don't know what does," she said. "My job is to make him and his parents realize he can help them by becoming a lawyer."
One big part of how RCMA helps kids develop skills in more than one language is by making sure the parents are fully involved, said Mainsler.
"If you don't have the parents along with you, you're wasting your time," she said. Using the parent development curriculum, Abriendo Puertas has helped get parents on board and becoming leaders at the organization's schools and early childhood centers, she added.
"At first you see parents, especially those who speak indigenous languages like Mem or Mixteca, embarrassed about their language," she said. But having their language validated, and being encouraged to talk to their kids or read to their kids in their home languages helps them quickly overcome these concerns. "They become leaders and end up running sessions with other parents," said Mainsler.
Parent input and involvement has led to parents organizing cultural events such as traditional music and dance presentations and tamaladas, in which the extended family or the community comes together for the labor-intensive work of producing hundreds of tamales for the Christmas holidays.
"I've learned a lot about what I need to do with my family, realizing that parents are their kids' first teachers and how home is their first school," Mejia said. "Sometimes they're concerned their kids won't learn English quickly, but later I have several testimonials of how happy they are that their kids are speaking, reading, and writing in Spanish."
Mejia, Flores, and Mainsler agreed that the biggest, and possibly most important, payoff in having kids become fully bilingual is in fostering good family communication well into kids' teen years.
"For the kids who lose their language and their culture, there is a big gap that opens up in middle school," said Mainsler.
"Children who have a strong sense of their cultural identity do better in school," said Flores. "But for me, the intangibles of being able to communicate with abuela is almost more important than test scores."
Mejia said that while he'd like to make the time to take English classes, it can be difficult, so being able to talk with his kids in Spanish keeps the channels of communication open.