Why a Court Blocked a New Anti-Planned Parenthood Video
Planned Parenthood's critics can't release video that might have been recorded illegally.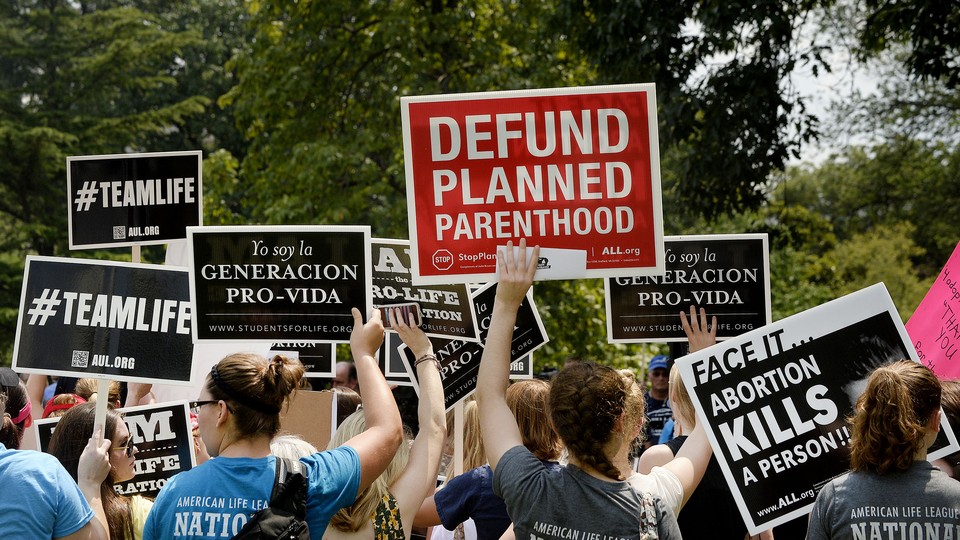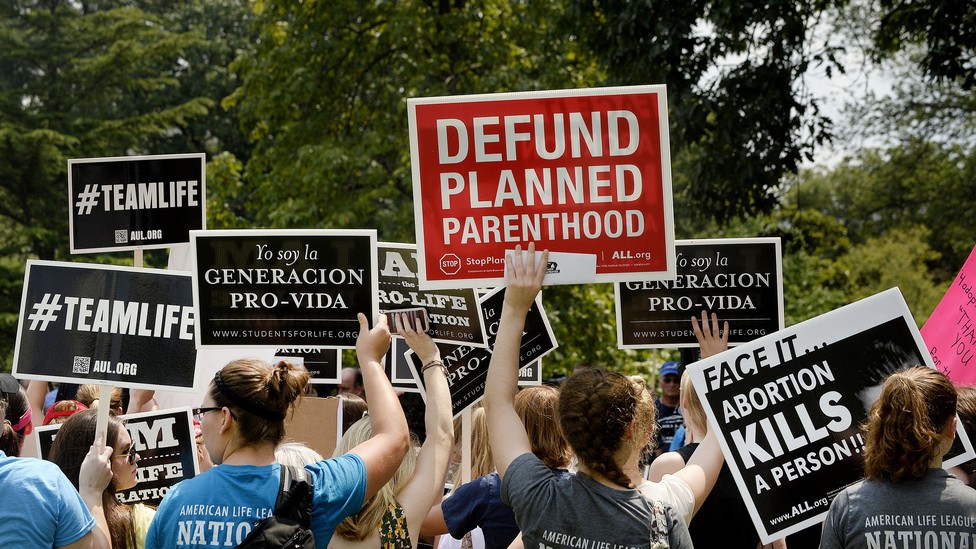 A California judge this week blocked Planned Parenthood's critics from releasing a new undercover video while the court determines whether it was recorded illegally.
The court's order puts the brakes on at least one more video from the Center for Medical Progress, the antiabortion group that has touched off a national political firestorm with its accusations that Planned Parenthood clinics sell fetal tissue.
But the order is limited, and won't necessarily stop the group from releasing new videos or records altogether.
(RELATED: Planned Parenthood: Joni Ernst's First Target in the Senate)
California Superior Court Judge Joanne O'Donnell agreed to block CMP from releasing video of one particular meeting — a dinner with officials from StemExpress, a company that collects tissue samples, including some from Planned Parenthood, and resells them to pharmaceutical companies and other researchers.
StemExpress says the video was recorded illegally; California law prohibits recording "confidential communication" without all parties' consent. The company filed a lawsuit Monday accusing CMP of invasion of privacy and receiving stolen property, among other claims. It then sought a temporary restraining order, fearing CMP was about to release clips of its meeting with StemExpress.
O'Donnell barred CMP from releasing that video, pending a hearing next month.
(RELATED: Manchin and Collins Team Up for Alternative to Defunding Planned Parenthood)
CMP has accused Planned Parenthood of profiting from the sale of "body parts" from aborted fetuses — charges that have prompted new calls from congressional Republicans to cut off Planned Parenthood's federal funding.
The group has released "undercover" videos purporting to show Planned Parenthood officials discussing the price of certain tissue samples — although the videos also show those officials stating that they charge a fee only to cover the cost of handling, storing, and transporting fetal tissue and do not profit from those transactions.
CMP has not released any videos featuring StemExpress yet, but the company said in court filings it knows there's one out there. When the Planned Parenthood controversy erupted, StemExpress officials realized they had also met with CMP activists posing as officials from a biomedical company interested in purchasing fetal tissue.
(RELATED: Senate Will Vote to Defund Planned Parenthood)
CMP did not respond to an email about the court's order.