What Jonathan Pollard Did to Land in Prison for 30 Years
The former Navy analyst is serving a life sentence in a North Carolina prison.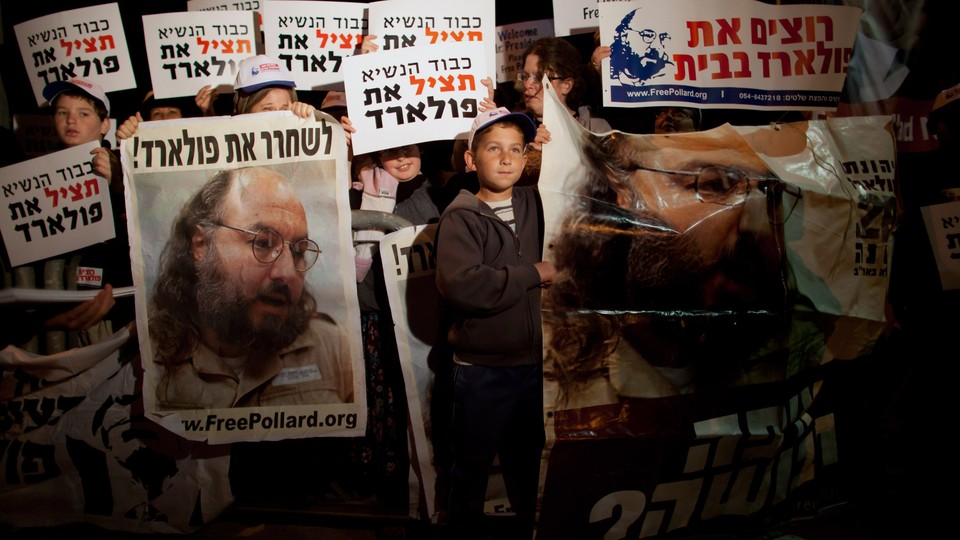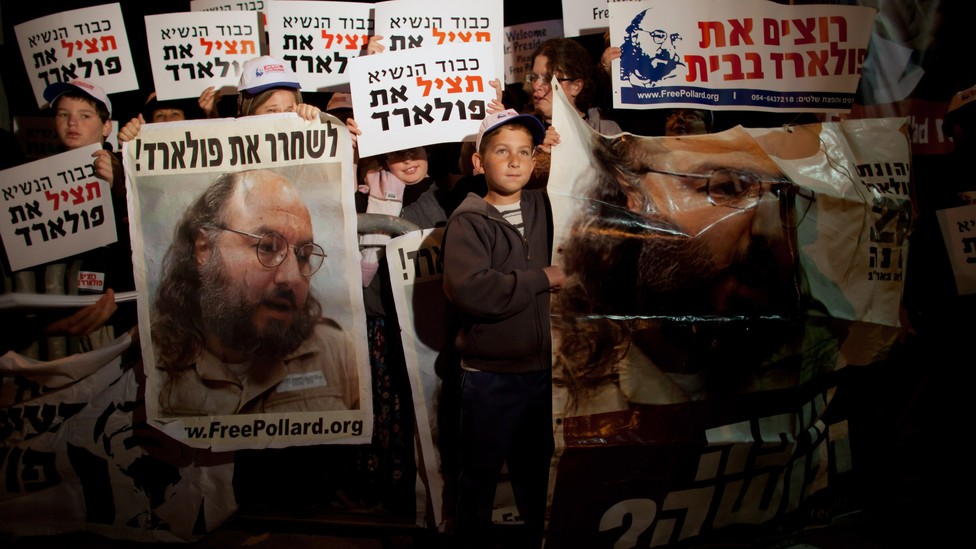 When Jonathan Pollard went to prison for spying in 1987, Ronald Reagan was president, the Cold War still wasn't over, and Barack Obama was in his 20s.
Now, 30 years later, he may be set free in November after the Justice Department granted him parole Tuesday.
Pollard, now 60, is serving his sentence at a federal prison in Butner, North Carolina. At the time of his sentencing, the U.S. attorney prosecuting his case anticipated that Pollard "will not see the light of day" once imprisoned for spying on behalf of Israel. Pollard's supporters say the prison term is "overly harsh," given that Israel is a U.S. ally. As recently as October, Israeli Prime Minister Benjamin Netanyahu asked for Pollard's release in a conversation with Obama.
In the mid-1980s, Pollard, an American, was working as a civilian analyst for the Navy. Between June 1984 and November 1985, he passed classified U.S. intelligence from his office to Israeli operatives, who officials say paid Pollard tens of thousands of dollars for the information.
The Israeli government gave Pollard a fake passport in the name of Danny Cohen and a Swiss bank account, where operatives deposited Pollard's payments, according to the 2012 edition of The Encyclopedia of Cold War Espionage, Spies, and Secret Operations. The authors write that Pollard gave the Israelis "suitcases filled with documents and aerial photographs," as well as "U.S. military plans, maps, and reconnaissance photographs taken all over the Middle East."
Pollard used code words to hide the spying, and, in one case, relied on his then-wife, Anne Henderson Pollard, to help him (she eventually served two years in prison for her involvement, and then move to Israel). From The Wall Street Journal:
About a year after his spying began, federal agents stopped Mr. Pollard as he was leaving work and questioned him about the possible unauthorized removal of classified information.

During that conversation, he twice took breaks to call his wife, using a prearranged code word "cactus," signaling that she should remove a suitcase full of classified information from their apartment. She also pleaded guilty and served three years in prison and later moved to Israel.
Pollard was arrested in November 1985 and charged with one count of espionage. During his 1987 sentencing hearing, the assistant U.S. attorney used strong language to describe his capabilities.
"It's clear that his perspective has been so skewed, his view so warped [that] at the first opportunity he is going to go about the business of telling everything he knows to Israel," said the attorney, Charles Leeper, according to an article in the Chicago Tribune from the time. "In combination with the breadth of this man's knowledge, the depth of his memory and his complete lack of honor, he is a very dangerous man."
The U.S. government claimed that Pollard caused serious damage to his native country.
"It is difficult for me to conceive of a greater harm to national security" than what Pollard caused, then-Defense Secretary Caspar Weinberger said in the Tribune article. "He both damaged and destroyed policies and national assets which have taken many years, great effort and enormous national resources to secure."
The provisions of Pollard's sentence allow him to be freed on parole after serving 30 years in prison, if the government has no objections. And the current Justice Department doesn't: It "has always maintained that Jonathan Pollard should serve his full sentence for the serious crimes he committed, which in this case is a 30-year sentence," a spokesman said in a statement last week.