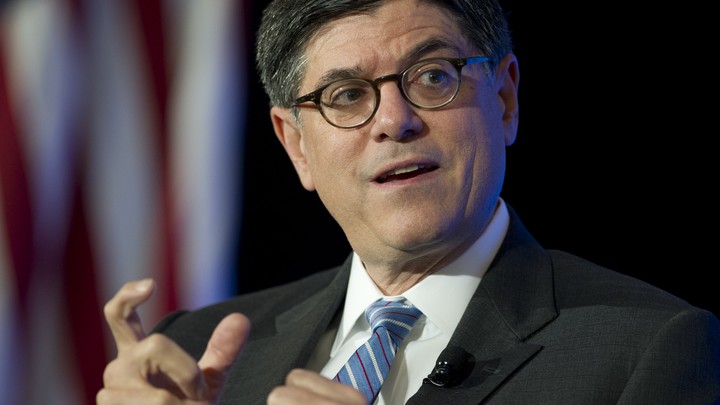 Treasury Secretary Jacob Lew says his department will likely not run out of "extraordinary measures" it is taking to avoid default before late October, but after that point there are no guarantees.
In a letter to House Speaker John Boehner, Lew said that the U.S. had hit its statutory debt limit on March 16 and had begun taking extraordinary measures, such as a suspension period for investments in the Civil Service Retirement Fund, and the suspension of daily reinvestment of Treasury securities held by the Government Securities Investment Fund of the Federal Employees' Retirement Thrift Savings Plan.
Lew's letter said the debt-issuance-suspension period lasts until July 30, but he expected to extend the period until Oct. 30, giving Congress more time to debate raising the debt limit.
Lew's letter emphasized a number of uncertainties in nailing down an exact deadline date, like the unpredictability of September tax receipts and the general difficulty in forecasting payments and receipts of the government months into the future.
"Given this unavoidable uncertainty, Treasury is not able to provide a specific estimate of how long these measures will last," the letter said. "Nonetheless, we believe that the measures will not be exhausted before late October, and it is likely that they will last for at least a brief additional period of time."
Lew stressed the need for congressional action on the debt ceiling and alluded to previous clashes, writing, "I hope that Congress will address this matter without controversy or brinksmanship."
This story has been updated to clarify Treasury's timeline.
We want to hear what you think about this article. Submit a letter to the editor or write to letters@theatlantic.com.
Eric Garcia is a staff correspondent for National Journal. He previously was a transparency reporter for MarketWatch, where he reported on financial regulation issues. His work has also appeared in the Southern Political Report, Salon, the American Prospect and the New Republic. He is a graduate of the University of North Carolina at Chapel Hill, and covered politics for its campus paper, the Daily Tar Heel.