Top 6 Things Candidates Can Do Right Now to Win Latino Votes
There's no secret or special formula. But there are smart ways to get their attention.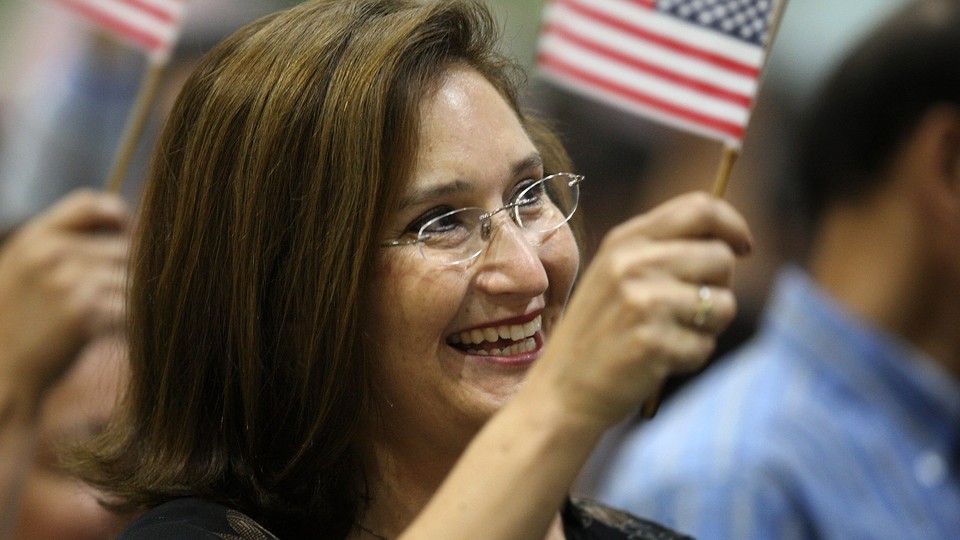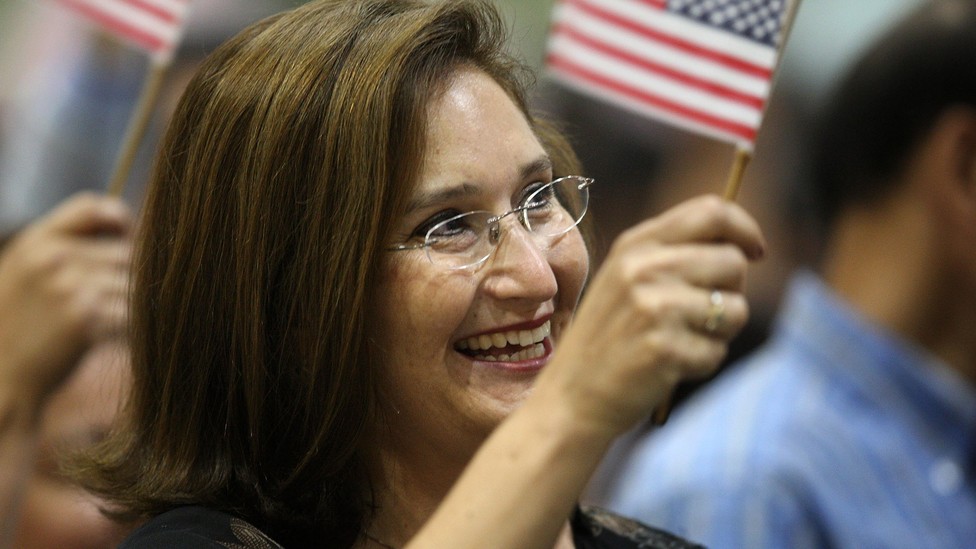 It has never been easier to target and reach Latino voters — if candidates are savvy enough to do so and do it well. Generational breakdowns and language preferences are among the key factors to be considered, says Mike Madrid, an expert on Latino voting at the California public affairs firm Grassroots Lab. Madrid and Roger Salazar of ALZA Strategies, another political strategist specializing in Latino outreach, talked about how to connect with Latino voters in 2016 at a webinar this week sponsored by Nielsen. Here are the key points.
1. Follow Latinas' lead.
If you convince the Latina head of household, Madrid says, you've most likely won the hearts of the entire family. He calls it the "Latina multiplier effect." His research shows that there's a direct correlation between targeting Latinas and driving overall turnout for a candidate and/or cause. Latinas are more politically engaged than women from other ethnic groups and are more likely to run for office. "On virtually every measure, what we're seeing is that Hispanic women tend to be the most engaged, most informed, and most mobilized or passionate about turning those beliefs into action," says Madrid.
2. Speak culture, not just language.
While Madrid says it's "impossible" to run an effective campaign without using some targeted outreach in Spanish, it's not enough to run an ad in Spanish or even in both English and Spanish. "We're very much bicultural. Having culturally effective messaging is oftentimes more important than language," agrees Salazar. "You have to figure out how you're going to get your message across to an audience that is much more broad and much more diverse than you think." Demonstrating a true understanding of culture and what voters care about carries much more weight than a few phrases in Spanish. Madrid argues that "if you're able to do that, you're going to make significant inroads into this demographic."
3. Put immigration aside (for a moment).
The top issues for Latinos are education, the economy and jobs, and health care, says Salazar. Latino Decisions' polling has shown immigration can be a motivating factor in turnout, but persuading Latino voters to support a campaign requires a strong platform on those three issues, first and foremost. Taking a hard line on immigration "shuts the door on having a conversation on those other critical issues," says Madrid. While they do care about a candidate's stance on immigration, it's more of a litmus test for whether a candidate actually cares about them. "While it's important to a lot of folks and it's a hot-button issue, it's one that tends to alienate Latino voters more than it does help you build their support," says Salazar. "What it shows Latinos, especially how you talk about it, is how you feel about them as a people overall. They're not a monolithic group, but when you start attacking them, they become monolithically defensive."
4. Stop calling them "unlikely voters."
Latino voters, at least in presidential election years, tend to be underestimated by campaign algorithms. That's because they are much more likely to vote in presidential than in midterm cycles, which misrepresents their voting patterns. Presidential campaigns need to take that into account, says Madrid, and invest in reaching out to those "less likely" voters who have voted and are likely to vote in a presidential election again. That's especially critical because we know that Latino voters, like all voters, are more likely to head to the polls if you simply take the time to ask.
5. Divide and convince.
As with any group, Latino voters have significantly varied political perspectives, worldviews, and voting motivations, especially among generations. Second-generation Latinos are the most solid Democratic voters, says Madrid, pointing out that most elected Latino officials in California, for example, are also second-generation. First-generation, naturalized Latino immigrants have a much higher turnout rate and tend to be more socially conservative. Then again, they are also most likely to be turned off by anti-immigrant rhetoric. Third-generation Latinos are the fastest-growing segment of eligible Latino voters and are less partisan than their parents. But, as are all millennials, they are still less likely to actually vote. With the right approach, Madrid sees a key opportunity for the GOP to sway both first- and third-generation Latinos.
6. Find them on a map.
Key swing states with significant Latino populations have more U.S.-born Latino registered voters than foreign-born, but the ratio varies significantly. In North Carolina, Virginia, and Nevada, the share of registered voters hovers around the 50-percent mark. But in Colorado and Ohio, more than 75 percent were born in the U.S. Many of those same battleground states also tend to have more English-dominant registered voters, except in Nevada, where more than half of registered Latino voters are native Spanish speakers.