The GOP's Plan to Save Itself from 'Future Shock'
With a mass of Senate incumbents running their first race in six years, the Republican campaign wing is holding crash courses in the modern election environment.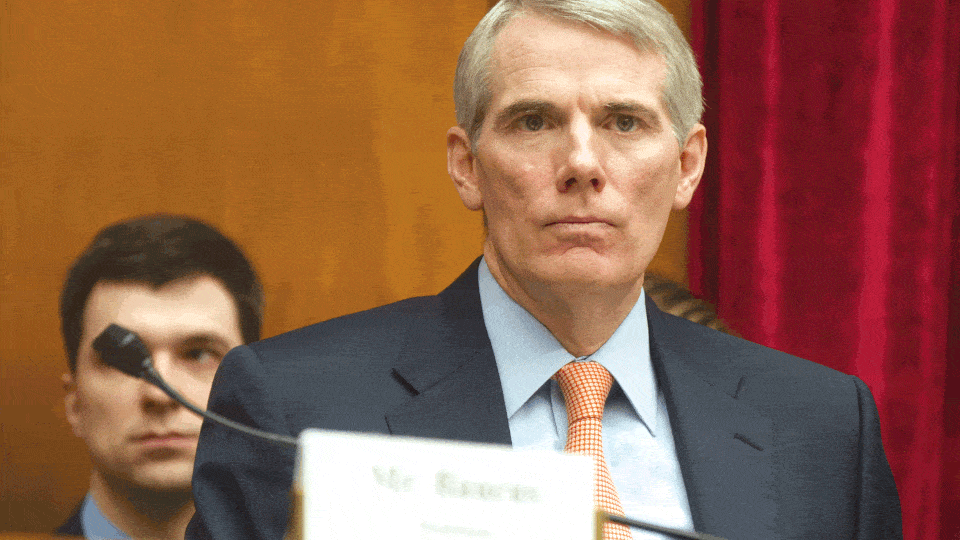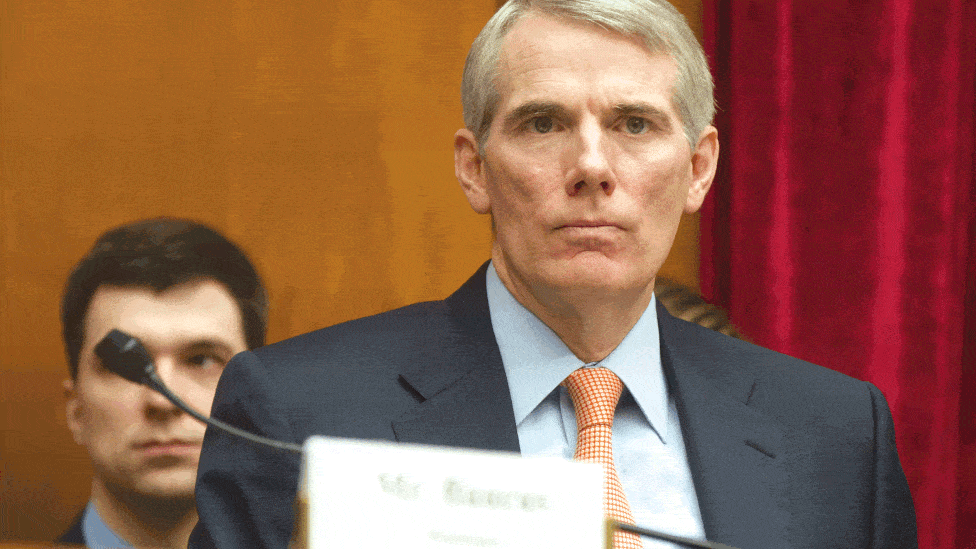 In an early December meeting at the National Republican Senatorial Committee headquarters, Executive Director Ward Baker gathered the 2016 class of Senate incumbents to deliver a harsh message: This is a new campaign world, and your 2010 win doesn't mean a thing.
"Six years ago today: The iPhone was not a year old "¦ Facebook, Twitter, and YouTube were in their infancy," and "super PACS were not invented," read one of the slides, delivered to incumbents of the upper chamber up for reelection this cycle.
Baker's chronology is a bit off; by 2008, Facebook was a half-decade old, and super PACs existed, just not at their current prominence. But the idea that Baker hoped to impress upon his candidates is not: They'll be running in a campaign environment that, thanks to breakthroughs in technology and the rise of outside money, bears little resemblance to the terrain in which they won in 2010.
And so the NRSC is putting its incumbents through a crash course in modernization, including a simple message: Winning campaigns invest in digital, and they do it early.
That's not just banner ads on Web pages, it's everything from microsites on your opponent to voter identification to rapid-response, Republican digital-media expert Michael Duncan says. "If you just see digital as a fundraising ATM or a place to run TV ads, you're undermining the efficacy of digital," Duncan said. "A holistic digital strategy involves search, social display, video, and must be data-centric."
"Last cycle, the most successful campaigns spent on average five times more on digital than in 2012," NRSC spokeswoman Andrea Bozek said. "The people who won spent heavily on digital, and were very successful "¦ especially in the last couple months of the campaign, because they'd invested early in prospecting, and increasing their digital assets."
"We are strongly encouraging all of our campaigns to invest heavily in digital [this cycle]," said Bozek. "At least 30 percent [of their budget] ... just the paid digital-advertising piece."
And as it tutors candidates on the future, the NRSC is pointing to one of its biggest 2014 successes: Senate Majority Leader Mitch McConnell's victory over Alison Lundergan Grimes in Kentucky. McConnell's digital campaign, coordinated by Duncan, used the data it got from digital ads to create a centralized database of the voter identification between all of its outside vendors.
"That way if you're targeting a conservative Democrat, and you're able to ID them through them Facebook as a coal voter, that data would flow back to that individual's record, and then the direct-mail vendor could go in and leverage that information on a targeted mail drop, or the field team could use it for a tailored door knocking script," said Duncan.
Republicans are going to need a lot of similar victories if they're to take their gains from 2010, in which they picked up nine seats in a midterm wave election, and turn them into a long-term majority. The party is defending a daunting 24 seats in 2016, and it's doing so during a presidential cycle.
And for the incumbents, it's a brave new world. Not only has the campaign technology changed drastically since their last races, but many of them also will be competing for the first time against super PAC-infused presidential campaigns in swing states such as Wisconsin, New Hampshire, and Pennsylvania. Even for the best-funded operations, come next fall, TV airtime likely won't even be available to run the type of campaign that put them in office last term.
If McConnell's campaign is the blueprint, Sen. Rob Portman's current run is the poster child for how the NRSC wants it done. For Portman, running in Ohio, a sure battleground in the 2016 presidential race, presents a special challenge: All that presidential-campaign cash surging into the state at the end of the election will dramatically increase the prices that candidates pay to put their message on television and radio. Portman didn't have to contend with that during the 2010 midterms, but to adjust, the campaign is taking advantage of technology to do things it could never have done six years ago.
Less than 24 hours after his Democratic opponent, former Ohio Gov. Ted Strickland, entered the race in February, Portman's campaign began targeting geo-specific voting groups with tailored messages about the companies that moved jobs out of their communities during Strickland's time in office. Banner ads went up online in Cincinnati reminding voters about the 400 jobs that the U.S Playing Card Company moved out of state when Strickland was governor. In Dayton, the ads highlighted the 1,200 jobs lost when NCR Corporation, a software and electronics company, moved its headquarters to Georgia. All of the ads link to a comprehensive microsite on the Democrat's gubernatorial record, and asks voters to add their name to an email list to "say no" to Strickland.
Campaign experts say that type of highly tailored messaging and voter engagement could never be accomplished on TV, even with unlimited funds for media buys. More than a year and a half out from the election, Portman's online efforts ring up at a fraction of the price of traditional TV ads, and they're an investment that will pay off later.
That's important for Portman, because like many of the cycle's most-endangered incumbents, his race will be heavily reliant on factors outside of his control. Even though the first-term senator has been diligent in building his campaign, including stockpiling more than $10 million for reelection, he's up against a popular former governor in a state that plays well for Democrats in presidential years. Polling this spring by Quinnipiac University showed that Strickland had a 20-point name ID advantage over Portman, and the Democrat led a head-to-head matchup by 9 points.
"A cutting edge, data-driven digital program is an important component of a successful modern campaign, and it's one of the most cost-effective ways to reach voters," Portman campaign manager Corry Bliss said of the effort in a statement. "We've seen record online engagement from Ohioans."
This strategy isn't new, and it's not limited to Republicans. Sadie Weiner, spokeswoman for the Democratic Senatorial Campaign Committee, said in a statement that "it has long been the norm for the DSCC to work regularly with all of our campaigns to ensure they run top-tier digital programs." Democrats have long led the way on this front, and even Duncan concedes that much of what he and his team did in McConnell's race mirrored what they learned from Barack Obama's revolutionary digital engagement in his presidential campaigns.
And the focus on digital doesn't mean digital advertising replacing TV this cycle. The majority of campaigns' budgets will still be directed at traditional television ads. But faced with a significantly larger Senate map this cycle, including a number of expensive, presidential swing-state races, Republicans believe that an increased focus on digital isn't just smart, it's critical.
Beyond just reaching a new audience of voters online, Duncan said early investments allow a candidate to collect information about the people they're trying to reach. By asking people to add their information to a list of supporters, a campaign can then build a look-alike audience of people to advertise to. It can also coordinate that list with other aspects of the campaign, such as direct mail and door-knockers, to tailor a specific message every time that individual is contacted.
"It's not like TV where you run 1000 points, you go [off air], and you poll in a month and you're not going to see it," said Duncan. "With digital, you've built an asset. The infrastructure, whether it's emails or a marketing list, or a larger presence on Facebook and Twitter, that's an asset you can go back and leverage down the road, so you should be doing it up front and you should be doing it more cost-effectively."
That's the sort of investment the NRSC hopes to see all of its campaigns making this cycle, at a time when doing so is affordable. "A lot of our incumbents are in presidential states," said Bozek. "So we're going to make sure that we're getting the best inventory we can as quickly as we can, because it's all going to get bought up."