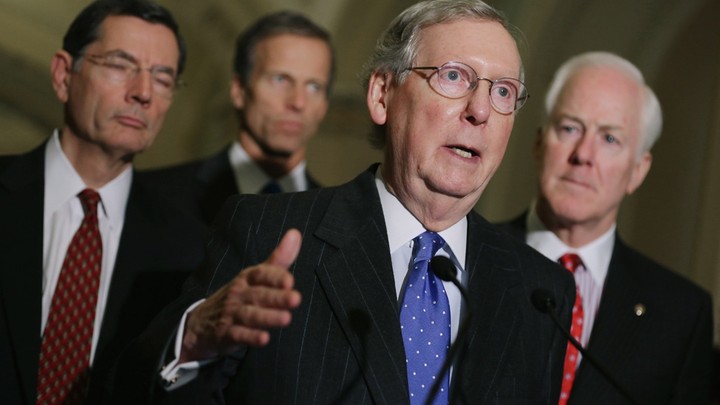 The Senate will vote before the August recess to defund Planned Parenthood, leadership confirmed Tuesday, a response to several weeks of controversy over videos showing officials discussing the sale of fetal tissue.
"There's a working group headed by Sen. [Joni] Ernst to come up with the right bill," Majority Whip John Cornyn said. "Sen. [Rand] Paul's part of that, but as you know, there's a number of ideas. But we will have that vote before we leave."
Senate Majority Leader Mitch McConnell said Tuesday that the working group would meet in his office later Tuesday to craft a measure. Sen. John Thune of South Dakota conceded that "probably not a lot" of Democrats would join Republicans in advancing the measure, but said the leaders wanted to see "what the traffic will bear" in the hopes of getting on a bill.
"It's hard to say at this point, but I suspect for sure it'll be the procedural vote," Thune said. "The question is are there going to be any Democrats who might be available on that. It's hard to handicap that at this point, but my guess is probably not a lot."
Minority Leader Harry Reid wholeheartedly agrees. "Good luck to them," he told reporters Tuesday.
---
Alex Rogers contributed to this article
We want to hear what you think about this article. Submit a letter to the editor or write to letters@theatlantic.com.
Caitlin Owens is a health care reporter at National Journal. Her work has previously appeared in the Los Angeles Times, The News & Observer and The Charlotte Observer. She is a graduate of the University of North Carolina at Chapel Hill.