Senate Democrats Get a 2016 Pitch From Bernie Sanders
Like Hillary Clinton last month, Sanders got the chance to speak about his candidacy during the party lunch.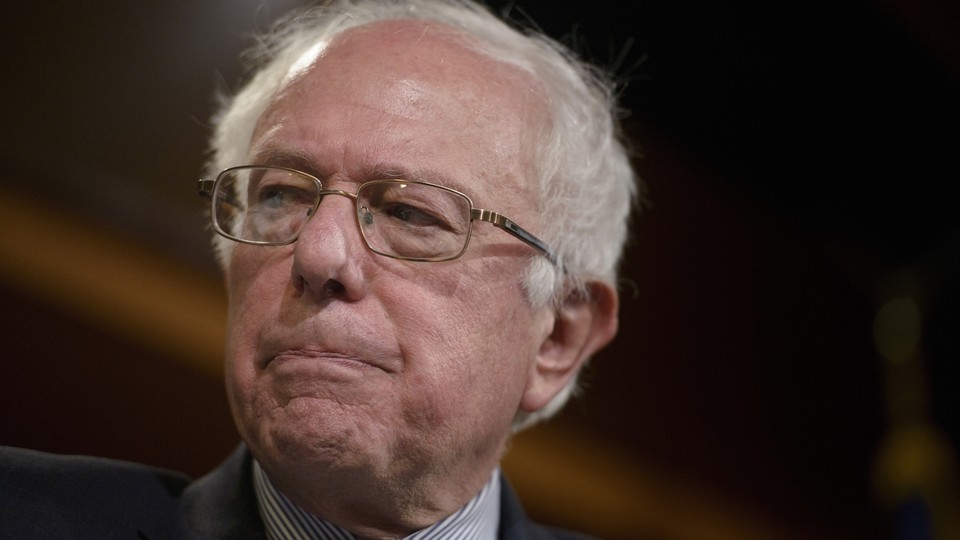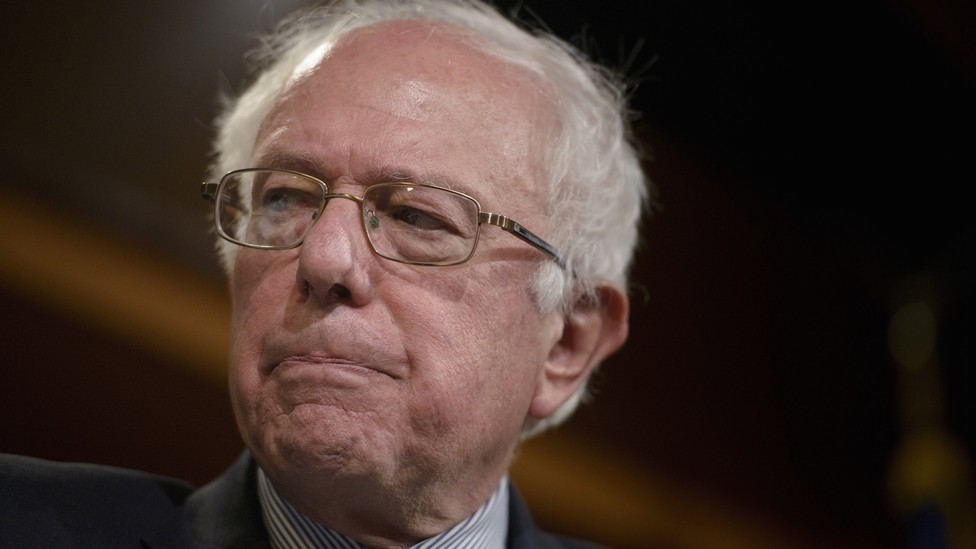 Senate Democrats got a side of Bernie Sanders with their lunch Tuesday, as their independent colleague pitched them on his presidential candidacy during the conference's weekly gathering.
Sanders's presentation follows one earlier this month by his rival for the Democratic nomination, Hillary Clinton, whom a majority of his colleagues already support. Sen. Joe Manchin said Tuesday that after Clinton's address, Minority Leader Harry Reid wanted to give Sanders "balanced time" before the conference. But Manchin couldn't say if other Democrats seeking the nomination would also be invited to address Senate Democrats.
Sanders's presentation was relatively brief and largely a laying out of his ideology and vision for the nation's future, members said. He also discussed the large crowds that have shown up for his speeches around the country.
"Bernie basically has just reaffirmed everything he's spoken about since he got here," Manchin said of the presentation. "He's as genuine as can be. You know where he's coming from, whether you agree or disagree. But Bernie's Bernie."
That might sound odd for a member of Congress who has worked with many of his colleagues on the Hill for more than two decades and has never been shy about his ideological leanings, but it was an important opportunity, said Sen. Robert Casey.
"I think that as much as we hear from each other about issues and we know where each other is generally, you don't always get a chance to kind of lay out your philosophy or vision for where the country should go. And sometimes you get that in the context of the Senate and in where our caucus is, and then you run for president, you have an even better opportunity," Casey said.
Sanders did take questions, but whereas Clinton and her campaign aides in an earlier meeting were inundated with requests for information about her travel schedule, issue positions, and how members could help, Sen. Debbie Stabenow said there weren't as many queries for the Vermont independent. Stabenow said Clinton probably spent more time answering questions than Sanders, "but I think Bernie would have if there were more questions. I think they both did well; they were both well received," the Michigan Democrat said. She added: "I'm strongly supporting Hillary, but Bernie's been a good friend and ally."
Casey said the Q&A portion was largely "complimentary," with members praising Sanders for "trying to make this a discussion and debate about issues, not doing what, frankly, Republicans are doing a lot of, kind of being very negative between and among each other and against Hillary Clinton."
"A number of us praised him because we think he's doing a great job of advocating his own position but keeping things very professional between himself and the other candidates, including Secretary Clinton," Sen. Tim Kaine added. "I think that takes a lot of discipline."