Republicans See Planned Parenthood Videos as Boost For 20-Week Abortion Ban
The House says the videos show the need for its legislation, but the Senate isn't planning on taking it up anytime soon.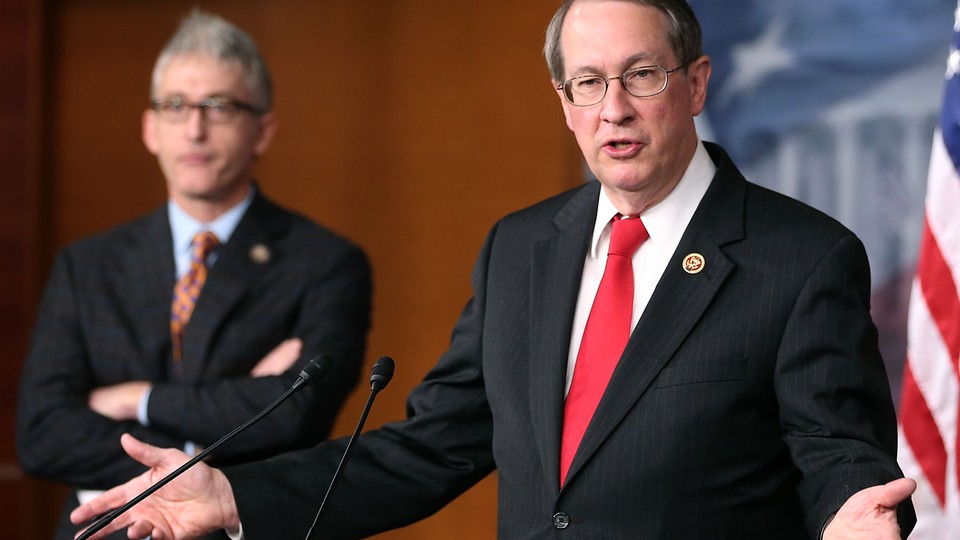 As GOP leaders debate how to proceed with a push to defund Planned Parenthood, some House Republicans are using the video controversy to pressure the Senate into acting on a 20-week abortion ban bill.
They say the relationship between videos that have gone viral depicting a Planned Parenthood official discussing fetal tissue and organs, and the antiabortion legislation passed this year in the House, is that tissue is more useful the older and more developed the fetus is.
The catch is that Senate leadership is, at best, busy with the highway legislation and, at worst, worried about creating a political mess.
Presidential candidate Sen. Lindsey Graham has introduced a 20-week ban in the Senate, and Majority Leader Mitch McConnell said last month the bill would get a vote at some point.
GOP presidential candidates could use it to flex their muscles on conservative principles. However, it would not be good for vulnerable senators up for reelection in 2016, who would instantly be accused of joining in on the war on women.
"This could be more than they bargain for," Dan Mendelson, CEO of Avalere Health, an independent consulting firm, wrote in an email. "While the present press cycle is generating some momentum among conservatives, there are reasons why the 20-[week] ban has not been enacted — it's generally opposed by moderates. Restrictions on abortion also have a way of energizing the Left — which is probably not something Republicans want to do at this point."
But the House Judiciary Committee is urging a vote as soon as possible, according to a committee aide.
"The prospects of altering an abortion procedure in order to preserve intact the organs of aborted children, including their brains, reminds us yet again of the horrors of late-term abortions, and the need for the Senate to pass the Pain-Capable Unborn Child Protection Act," the committee wrote in a statement after the release of the first video last week.
McConnell has not yet announced a schedule beyond the highways legislation, and leadership is focusing on getting that done.
"I want to get a transportation bill passed. That's what we're focused on right now," Sen. John Barrasso said.
But, House members said, the videos and subsequent uproar present an opportune moment for the legislation that might not always be there.
"I would urge them to take it up whether the video came out or not, but this gives a little bit more imminence to it, because it could push late-term abortions," Rep. Joe Pitts said.
Sen. Orrin Hatch, chairman of the Finance Committee, said the legislation should not be brought up "in the middle of the highway bill."
"I don't think we should stop what we're doing right now, which is also very important," he said. "That should be brought up in an appropriate time when people's minds are on it and when a case could be made."
But he does think it's an important discussion to be had.
"Nobody wants to get into an abortion fight here, but you can't ignore what they're doing," Hatch said. "You don't have to be antiabortion to feel that way. I think any reasonable person would say, 'Oh my gosh, how far are they going to go on this approach?' They've gone too far."