Photos: How the White House Reacted on 9/11
Photos from the National Archives show then-Vice President Dick Cheney as he watches 9/11 unfold.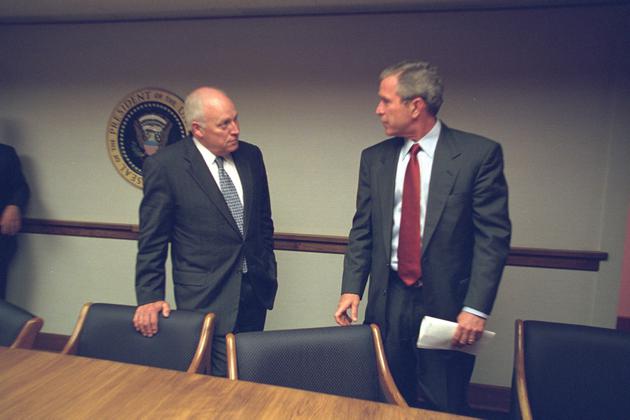 Over 350 never-before-seen photos were recently released by the National Archives as a result of a Freedom of Information Act request by the Kirk Documentary Group, which covered the Bush administration for PBS's Frontline. Cheney, who was a central part of the government's reponse to 9/11, can be seen with former President Bush and staffers in the President's Emergency Operations Center, or PEOC, and en route to Camp David.
The full collection of photos can be viewed on the National Archives' flickr page.