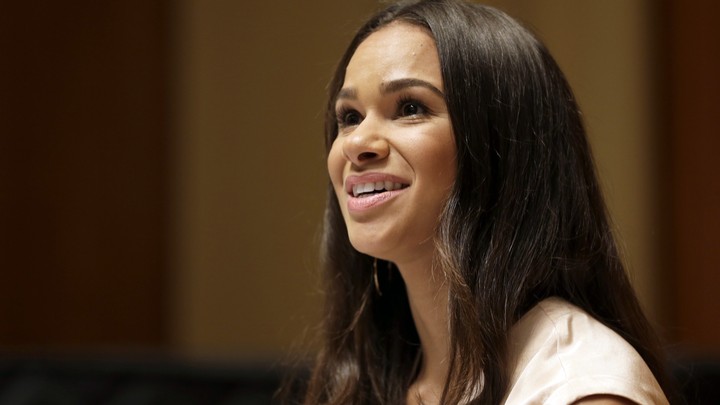 For decades, Alfredo Arreguin has been trying to make a name for himself as a painter in his adopted city of Seattle. He earned a master's degree in fine arts from the University of Washington and has been painting rich patterns of Mexican lore and cultural icons.
His talent landed him a fellowship with the National Endowment for the Arts, and two of his paintings are on display at the National Portrait Gallery and the National Museum of American Art. But the Seattle Art Museum has never shown his work, and Arreguin says he has given up trying to get local attention. The Seattle Art Museum did not return requests for comment.
"It is very difficult as an artist, not matter where you are from, but it's much, much, much harder to be a Latino or Mexican or Chicano artist," says Arreguin, who moved to Seattle from Michoacan, Mexico.
"It is very difficult as an artist, not matter where you are from, but it's much, much, much harder to be a Latino or Mexican or Chicano artist." -- Alfredo Arreguin
"I don't think that we're taken very seriously because people have said Chicano artists aren't very skillful," he adds. "There's a lot of criticism of artists that don't have a formal education."
That's why Arreguin says he waited tables and worked as a carpenter to pay for his degree from the University of Washington, which recently named a scholarship for students of color in his honor. He's had solo exhibits in Spain and was given the Ohtli Award, the highest recognition from the Mexican government for contributions by its citizens abroad.
Though Arreguin broke many barriers to reach national and international recognition, not all artists of color are so fortunate. Latinos and blacks make up nearly one-third of the U.S. workforce, but they are drastically underrepresented in the arts.
In 2014, there were 3.1 million professional artists working in the United States, of which 17.7 percent were African-American or Latino, according to the Bureau of Labor Statistics. About a decade ago, in 2002, 13 percent of the nation's artists were black or Hispanic. This includes people employed in the media, sports, and entertainment industries.
Over the years, there has definitely been less institutional support for artists who didn't represent the "Eurocentric" culture, says Brett Egan, president of DeVos Institute of Arts Management at the University of Maryland.
"Large cultural institutions have not placed a strong emphasis on people of color," he says. "Only recently has there been significant investment in institutions that do celebrate different cultures."
The key to diversifying the arts world is to give more children access to theater, dance, and other artistic programs, he says. Many children of color come from low-income communities that have no such investment. "Over time, if we are encouraging an equal number of people of all backgrounds to pursue a career in the arts, there will be more and more expertise developed in groups that are historically underrepresented," Egan says.
Dancers, actors, and visual artists have long complained about the challenge of being accepted in an industry that values a Eurocentric, white aesthetic. Until last month, no female African-American ballet dancer had ever held the role of lead dancer in the 75-year history of the American Ballet Theater in New York City. The announcement of Misty Copeland's promotion to that position shook the arts community and reminded us how long it has taken for artists from different ethnic groups to break that ground.
This article is part of our Next America: Communities project, which is supported by a grant from Emerson Collective.
We want to hear what you think about this article. Submit a letter to the editor or write to letters@theatlantic.com.
Alexia Fernández Campbell
is a former staff writer at
The Atlantic
, where she covers immigration and business. She was previously a reporter at the
South Florida Sun-Sentinel
and the Spanish-language newspaper of
The Palm Beach Post
.