Manchin and Collins Team Up for Alternative to Defunding Planned Parenthood
Moderates on both sides of the aisle are working together to craft legislation that wouldn't just stop Planned Parenthood funding cold turkey.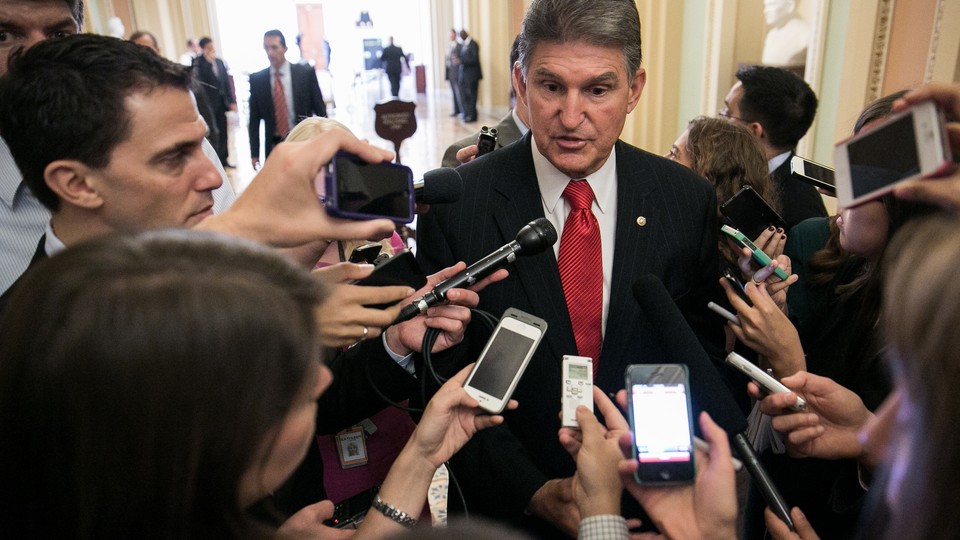 Not every Republican is ready to flat-out defund Planned Parenthood.
As leadership paves the way for a vote to cut off money to the organization's clinics around the country, Sens. Joe Manchin, a Democrat, and Susan Collins, a Republican, are working quickly to hammer out a bipartisan compromise that would avoid defunding the organization outright. Whether their bill would even have support of leadership, however, is an open question.
The idea is to find a middle ground between taking away all of the money allocated to Planned Parenthood and ensuring that women's health care, from birth-control consultations to routine checkups, is still covered.
(RELATED: The Senate's Bid to Defund Planned Parenthood Is Just Getting Started)
Collins says she was "horrified" and "troubled" by videos that purport to depict Planned Parenthood health care providers discussing the selling of fetal tissue, but she worries that cutting off the flow of funding to the organization could have unintended consequences for women's health. As it currently stands, Planned Parenthood is not allowed to use federal funding for abortion services. Instead, the money in question goes directly to other functions of the organization, from health screenings to family planning.
"I recognize that most Planned Parenthood clinics do not engage in the procurement of fetal tissue and concentrate on providing well-women services, doing family planning, providing cancer screenings," Collins said. "Cutting off family-planning funding for Planned Parenthood across the board would cause women to lose their health care provider. ... There is no system in place to accommodate the screenings and the needs of millions of American women who rely on Planned Parenthood."
Collins says that she would rather focus defunding efforts on those clinics that do engage in fetal-tissue procurement.
(RELATED: Why a Court Blocked a New Anti-Planned Parenthood Video)
Republican Sen. Joni Ernst says her legislation, which would cut off all the organization's funding, would reinvest money that was once directed to Planned Parenthood into other community clinics, but it is unclear what services would be provided under the new model.
Manchin says he has a "hard time" with simply cutting off funding to Planned Parenthood, but he agrees the video footage is "very disturbing."
"If they are guilty of what they are accused of, they have serious problems," Manchin said. He added that further investigations were needed.
Collins and Manchin have not talked with the Republican leadership about their plan, which they hope to release by Thursday evening. Meanwhile, Ernst's bill is on the top of the list for legislation to be voted on next week.